<-- image 117 -->
Family owned and operated since 2001, ClearView Property Services is here to help keep your property looking great. Our professional team will beautify and maintain your property on a monthly, quarterly, or triannual service visit. Whether we come to you for a single service visit, or become a regular at your property with a 1, 3, or 5 year agreement, we will work with you as necessary to customize the service plan that best meets your every property need be it for improvement, maintenance, or overall beautification.
<-- image 118 -->
Originally founded in Santa Barbara, CA by young, local college-bound brothers trying to earn money for school, ClearView was destined for success from the beginning, and quickly caught the attention of business advisors at Brigham Young University in Provo, UT. After just two years of growth, the ClearView business plan was entered in to a competition at the BYU Marriott Buiness School by Chris Hulme, the oldest brother. With exclusive family driven labor and support of an out-of-state business prior to that time, the team at ClearView had won the contest, with Chris receiving the top award: a full year's tuition scholarship. They also offered Chris the opportunity to develop new relationships with successful, established, and well connected mentors and business owners nation-wide who helped inspire the young team and further the business development.
<-- image 119 -->
Awards aside, the single most important result of the winning business plan was the asistance and expertise from the mentors who helped the team develop an unusual approach to providing a 5-star level of service with attention to every single detail found on some of the most elite and exclusive properties in the Santa Barbara area. Today every clients property has its own maintenance program custom designed to accommodate an ever growing and changing list of to-do's, with year round maintenance needs individually handled by the appropriate crew. After many years working with loyal clients, ClearView has developed and refined professional skills and processes resulting in unparralleled landscaping, painting, and property detailing projects. If you are tired of asking your gardeners and house keepers to perform potentially dangerous, daunting, or extremely dirty tasks not typical of their normal line of work, get ClearView's talented team out to your property to get the job done right.
<-- image 120 -->
Successfully creating a customized system to track and properly coordinate frequently needed services is the basis for how ClearView maximizes each visit to your property with the appropriate skills, equipment, and resources necessary to get your job done right. We guarantee to get you the proper results for your property, and make ourselves available with customized service packages and scheduling frequencies.
<-- image 121 -->
Like ordering your favorite meal, spa package, or simply choosing to stay at a 5-star resort, the ClearView team comes equipped with a truck full of tools and an eye for detail to get your property looking and feeling like one of your favorite places on vacation. Choosing your level of service detail for your personalized proper property care package means all the beautiful details on your property are kept clean and working nice just how you want them. Since inception, the 5-star treatment has been a well understood way of work for each hard working team member at ClearView. We make your property environment clean, bright, and fresh so its inviting to you and your guests and makes it easy to relax and enjoy the beautiful surroundings.
<-- image 122 -->
A quick look over ClearView's current service list may allude to one ot its greatest current inspirations: beautiful children. After over a decade of remarkable growth, Chris and Jen Hulme are now the proud parent of three sweet little girls: Kylie, Ashley, and Emily.... how'd that happen so fast you may ask? Identical twin girls. Yes, the entire ClearView team are overcome with joy. These precious spirits brighten all our moods, and in turn we brighten theirs. Some of our best work at your property may very well be inspired by one of our little girls smiles when they slide down a waterslide, play up in a tree house, or enjoy a moment playing croquet on a professionally installed lawn surrounded by natural stone, beatiful trees, walkways, delicious fruit to pick and flowers to smell.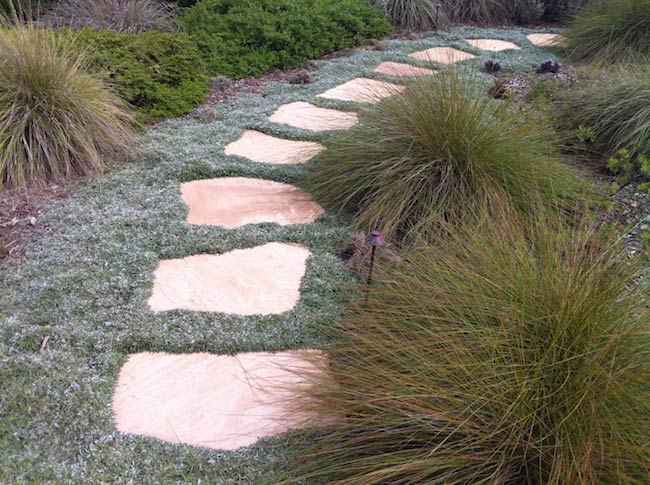 Contact ClearView now and let us come brighten your day! We promise to treat you right! And you can know you are supporting local crews and contractors with families and values you can respect and depend on.
Ready to have us come out?
Make an Appointment
Questions? 805-964-8635
-----------------------------------------------------------------------------------------------------------------------
Our Standards
TRUST - We believe in being honest and reliable in all our dealings. We believe in keeping promises, following through, and being good to our word.
INTEGRITY - We maintain high standards. We believe our high standards should not be compromised for any reason as integrity is key to a good life.
COMMUNICATION - We listen intently in an effort to understand. We respond with solutions to problems. We pay attention to body language, tone of voice, and facial expression to confirm we are always on the same page with our clients.
POSITIVE ATTITUDE - We believe attitudes are contagious. We strive to be an example of positive attitude in all that we do by arriving on time, smiling, especially when spoken to, and taking pride in our work.
BEST EFFORT - We believe in providing a memorable, personalized service by being attentive to details and utilizing resources to the best of our ability.
RESPECT - We believe in showing respect to you by taking care of your property. We use shoe covers to keep dirt from coming inside your home or office and we don't leave a mess or trample flowers on the outside.
ENTHUSIASM - We believe in conveying a sense of enjoyment and pride in the professional work we do. Please, therefore, do not be surprised if we take particular notice to the details of your project as we are just trying to make sure we get it right for you.
RESPONSIBILITY - We believe in taking responsibility for our actions and holding ourselves accountable to your requests.
PROFESSIONALISM - We are professionals, experts in our various trades, and we take a lot of pride in our work. You can rest assured you are getting the best tradesmen in the industry when you enlist ClearView to help you with your project.
APPEARANCE - We believe in presenting a positive business image by keeping ourselves and our tools neat and clean. We arrive in full uniform, in a clean company vehicle, full of all our tools and equipment, ready to work. Our employees are also well groomed so you may approach them without concern during the project if necessary.
-----------------------------------------------------------------------------------------------------------------------
ClearView is not your ordinary contractor. We are fully trained, willing to tackle the toughest and most dangerous challenges with the right equipment and are staffed with the friendliest, most professional crew in the industry. We take on the inconvenient and hard to do jobs because we are the best and have the expertise to do those jobs right. For anything related to your property and its improvement in the greater Santa Barbara area make one call to ClearView and have multiple to-do's done without any hassle or headache. Contact us today!
Ready to have us come out?
Make an Appointment
Questions? 805-964-8635