Artificial turf is becoming more and more popular as people learn more about its affects on their water bills and long term enjoyment.

Whats the easiest way to keep your lawn perfectly green and free of weeds and imperfections all year long? We know just the solution with our manufactured turf options you can forget about mowing your lawn for good! Incorporating real live plants, trees, shrubs, and ground cover including dirt, rocks, and mulch... you can make your artificial turf look like a carefully maintained, perfectly green lawn.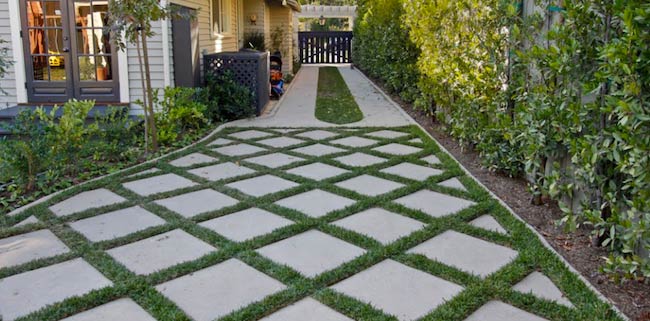 Front gate areas where mowing is a challenge look great with artificial turf. Manufactures of artificial turf today make it possible for consumers to choose between the high end products with benefits to the discerning buyer, and more affordable options for areas less important to the property owner. Many of the less expensive options may not suit your standard or preference of texture, but they can look great from a distance and save you money on countless professional turf solutions.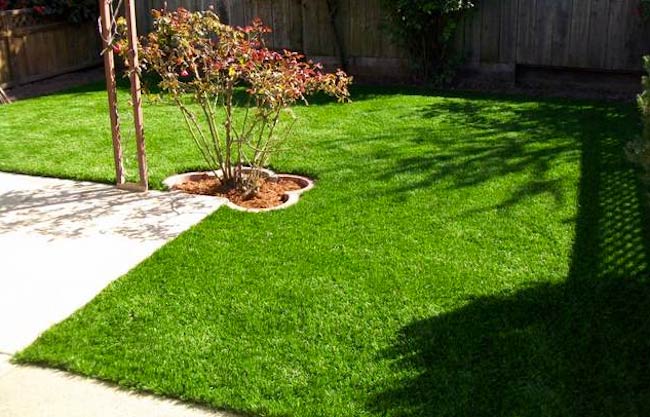 We are a full service artificial turf ground preparation and product installation team. Our crew comes prepared to overhaul your landscape and turn it into a showpiece for the long term with manufactured turf installation. As a landscape contractor we work with the other areas of your property to incorporate the natural beauty with the newly installed turf. Once the leaves fall and the flowers bloom you will never know its not real.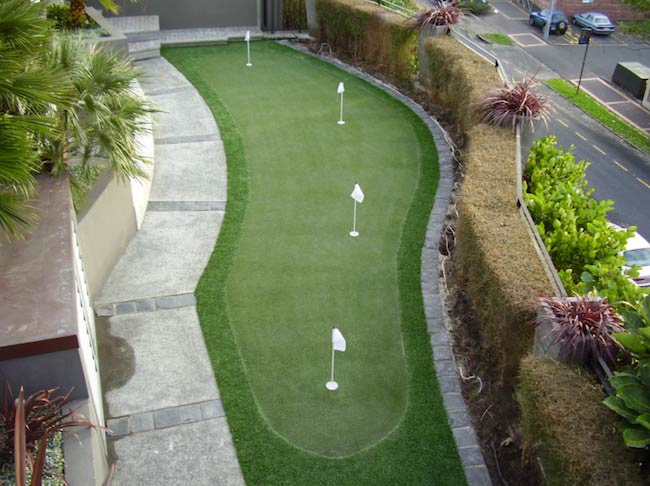 If you are specifically hoping to achieve a turf surface for use in yard sports or exercising, we have options suitable for full field use. Considering the intended use of the property following installation of your artificial turf is one of the first things we should discuss when we meet.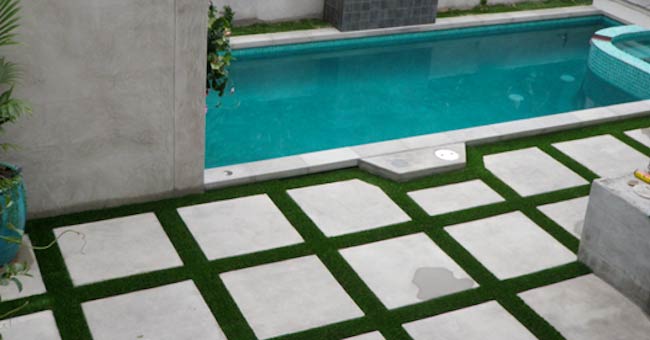 In your research about artificial turf you may become concerned about the temperature of the turf on a hot sunny day. If you live far away from temperate Santa Barbara where extreme heat is typical, or if it is an unusually hot, sunny day here locally, it is true the surface temperature may rise and become hot to the touch more than actual grass. Our solutions to this phenomenon include and are not limited to installation of an irrigation system to literally water your artificial turf to cool it down on command.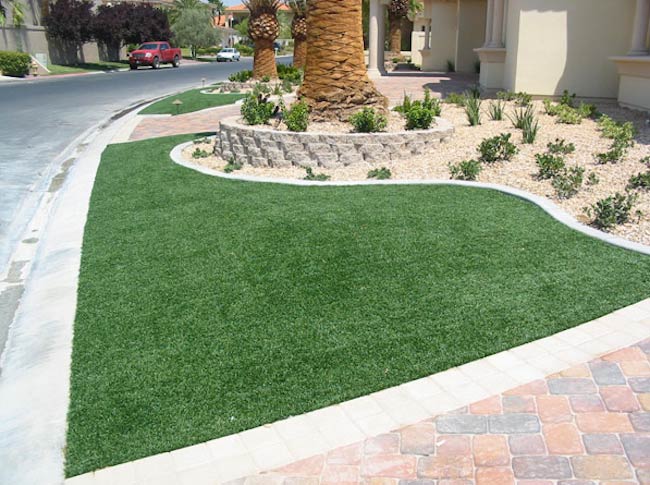 If real grass is what you want, you can call us on that too. Take a look at our other landscape solutions including plants, flowers, trees, grass, sod, and seed to determine what will work best for you.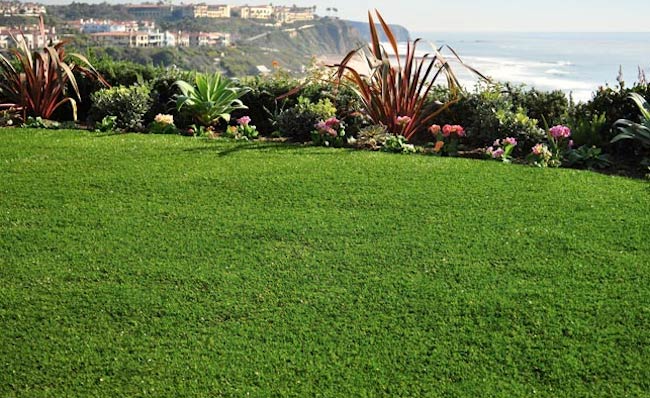 We are your professional go to team for artificial turf solutions anywhere along the central and southern California coast. Whether your project large or small, contact our team to discuss the needs of your project. We deliver solutions you can count on!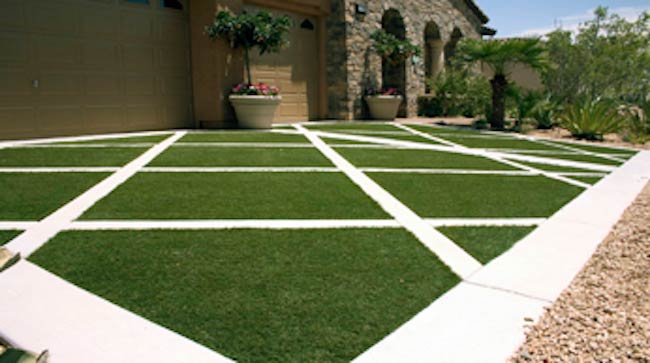 Ready to have us come out?
Click the Make an Appointment button at the top right corner of this page.
Questions? 805-964-8635