<-- image 129 -->
Do you want clean awnings? Regular awning care is essential. Dirt, grime, air pollution, and all sorts of toxins build up on awnings everyday. Our cleaning process removes damaging pollutants to expose the natural beauty of the awning fabric. Auto exhaust, mold, mildew, fungus, and bird droppings work their way through the surfaces of your awning fabric and cause slow deterioration. Over time sunlight will fade the fabric and sooner or later, left untouched, awnings and their materials will eventually fail. Our careful approach to your regular awning cleaning needs will keep your awnings looking attractive for years to come.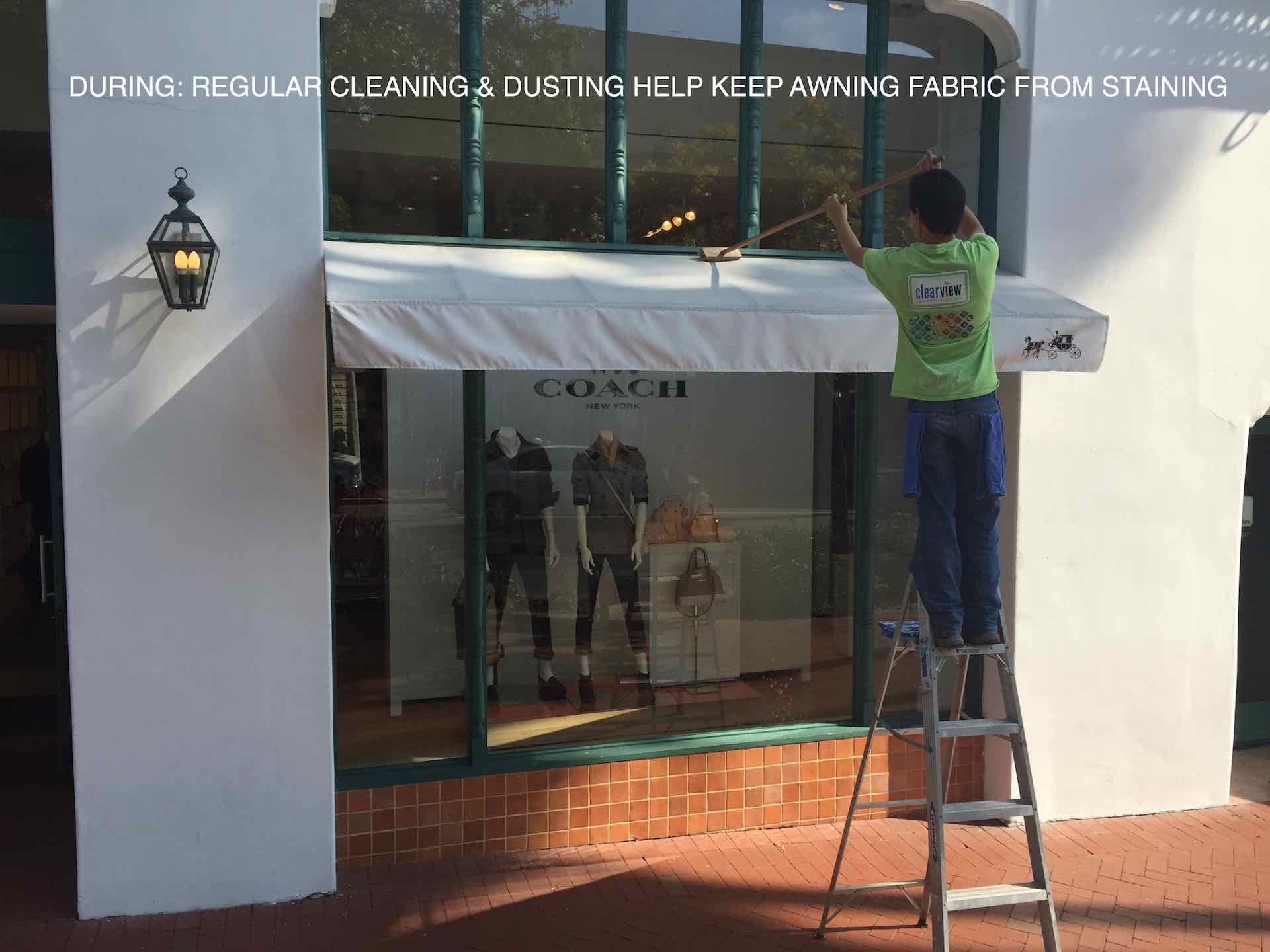 Are your awnings really high up and hard to reach? Get ClearView out today to determine the best solution for access during the project. Not only are we trained ladder safety experts with OSHA approved certification for fall restraint applications, but we are also trained and experienced boom lift operators. This means if you have a difficult or potentially dangerous awning cleaning situation, we are best at identifying the safest way to complete your project.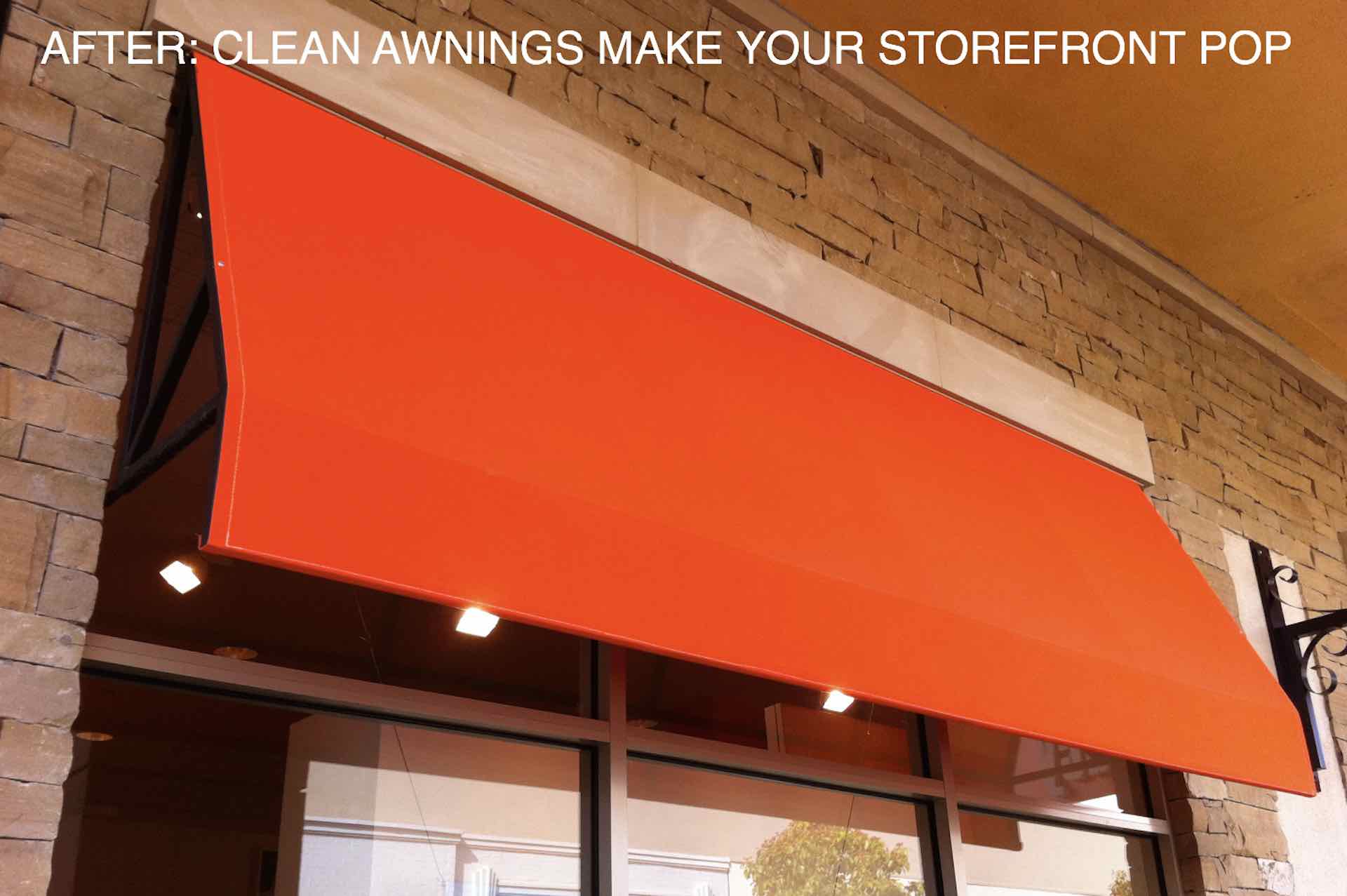 If you are wondering or concerned about use of harsh chemicals on your property, we can assure you the products we use are harmless to the environment, pets, people, and plants. Our industry specialists have access to a full line of specialized soap and sealer formula for cleaning and protecting your awnings now and in the future.
<-- image 130 -->
Looking for an effective cleaning agent for outdoor furniture cushions and umbrella fabrics? Take a look at these pictures to see what our trained hands and cleaning techniques produce. Especially on lighter fabrics, please note some of the toughest grime and stain removal may require a more aggressive method including preparing the fabric for color enhancing, or sometimes replacement although likely more expensive, it can be an enticing option. But even if you are thinking of completely replacing your awning system, have one of our team come out and see what we can do for you. We have the skills, products, and experience to efficiently and effectively complete your awning project.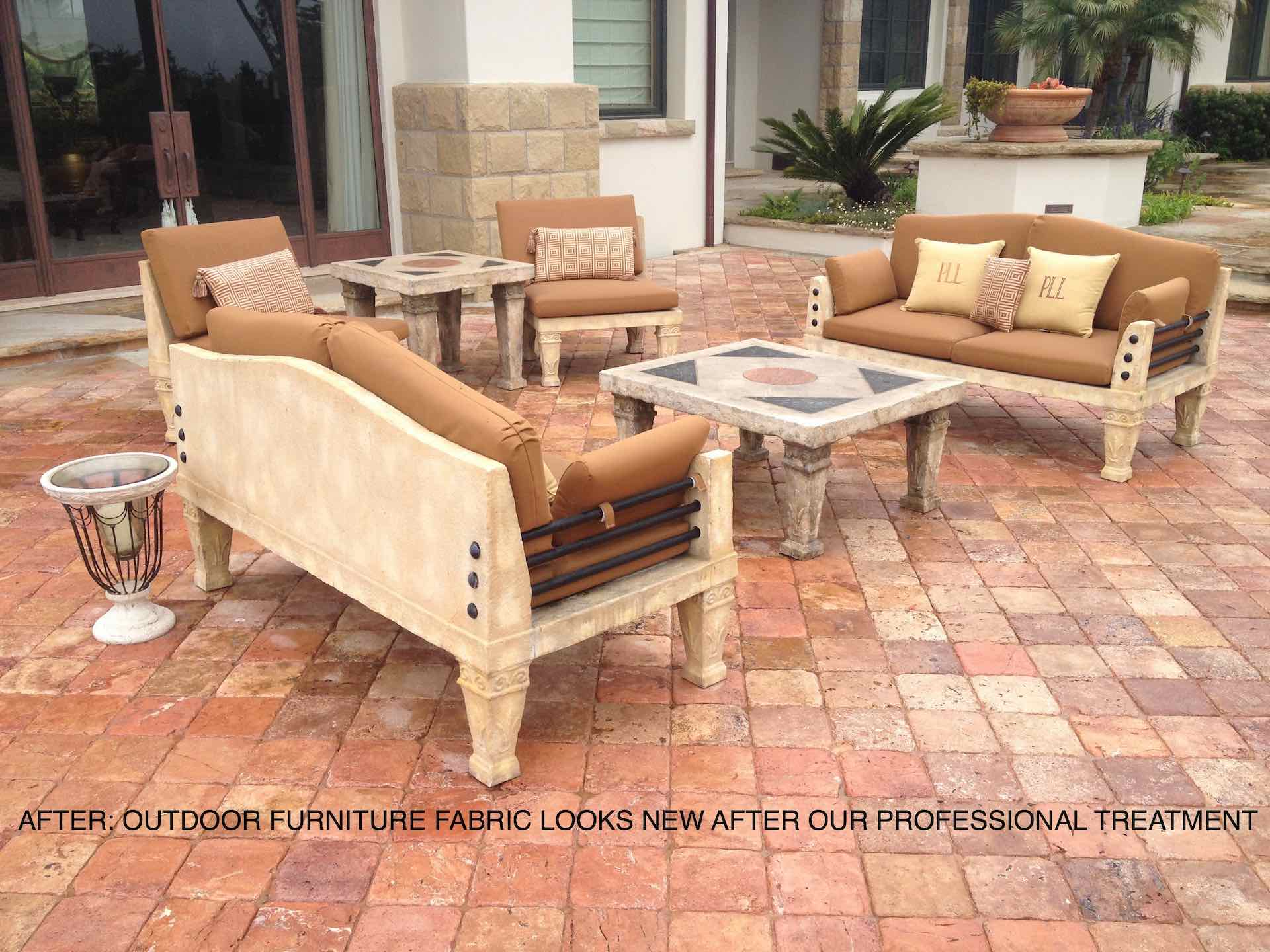 If you are a property owner with a high volume of awning surface material to maintain, you may find that our 'clean and seal' package works well for you. The nice thing about this process is it gives you an additional layer of protection against the suns UV rays and lengthens the frequency between cleanings. Just like a two year layer of sunscreen on your skin or more similarly a professional wax on your car, a professionally applied awning sealer will protect your awnings for at least a good couple or few years.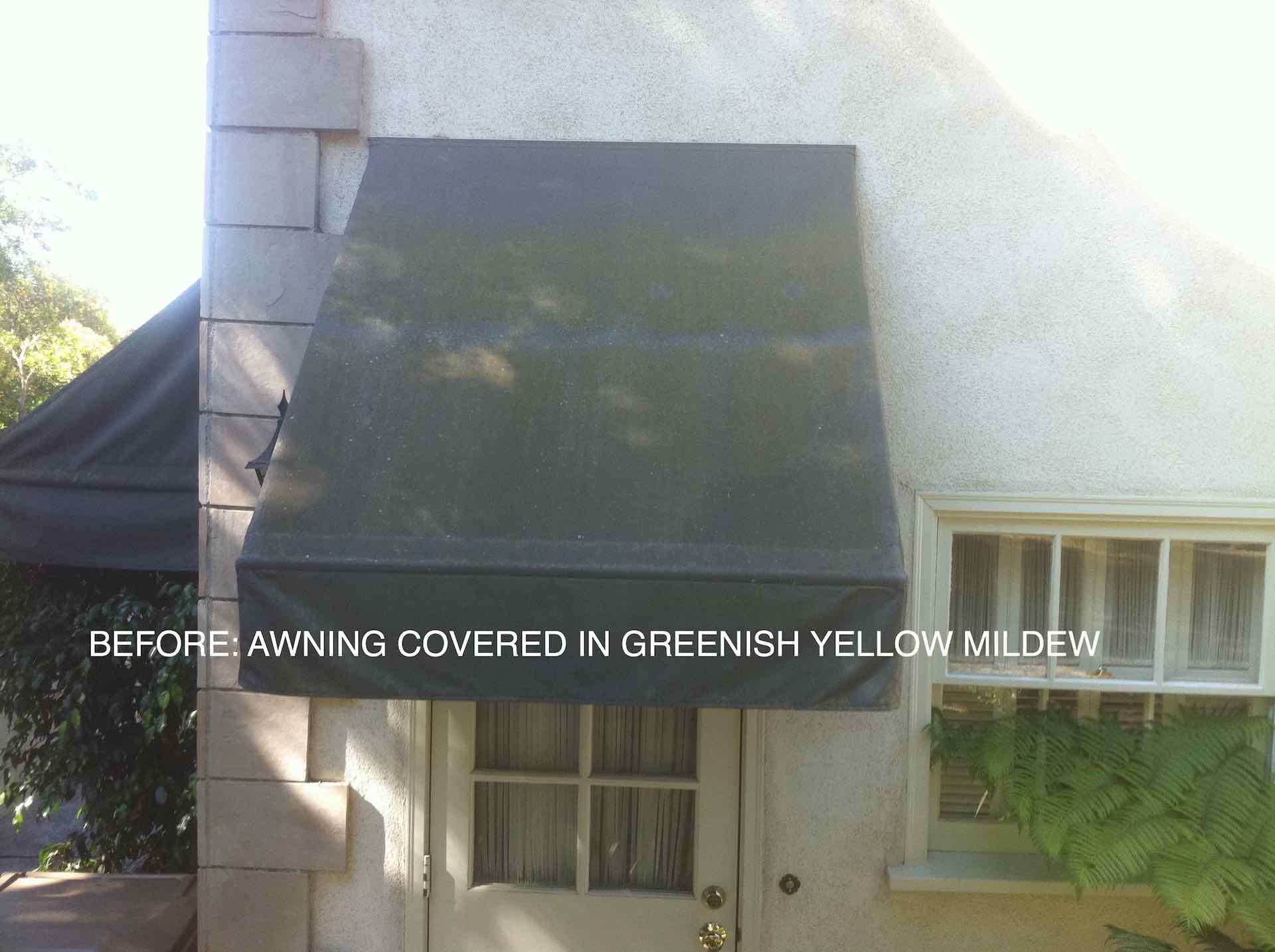 Keeping your awnings on a regular maintenance plan will do more than just keep them clean, it will allow us to be able to tell when the sealer is running out and ready to be applied again. This will ensure you get the longest life possible out of your awnings.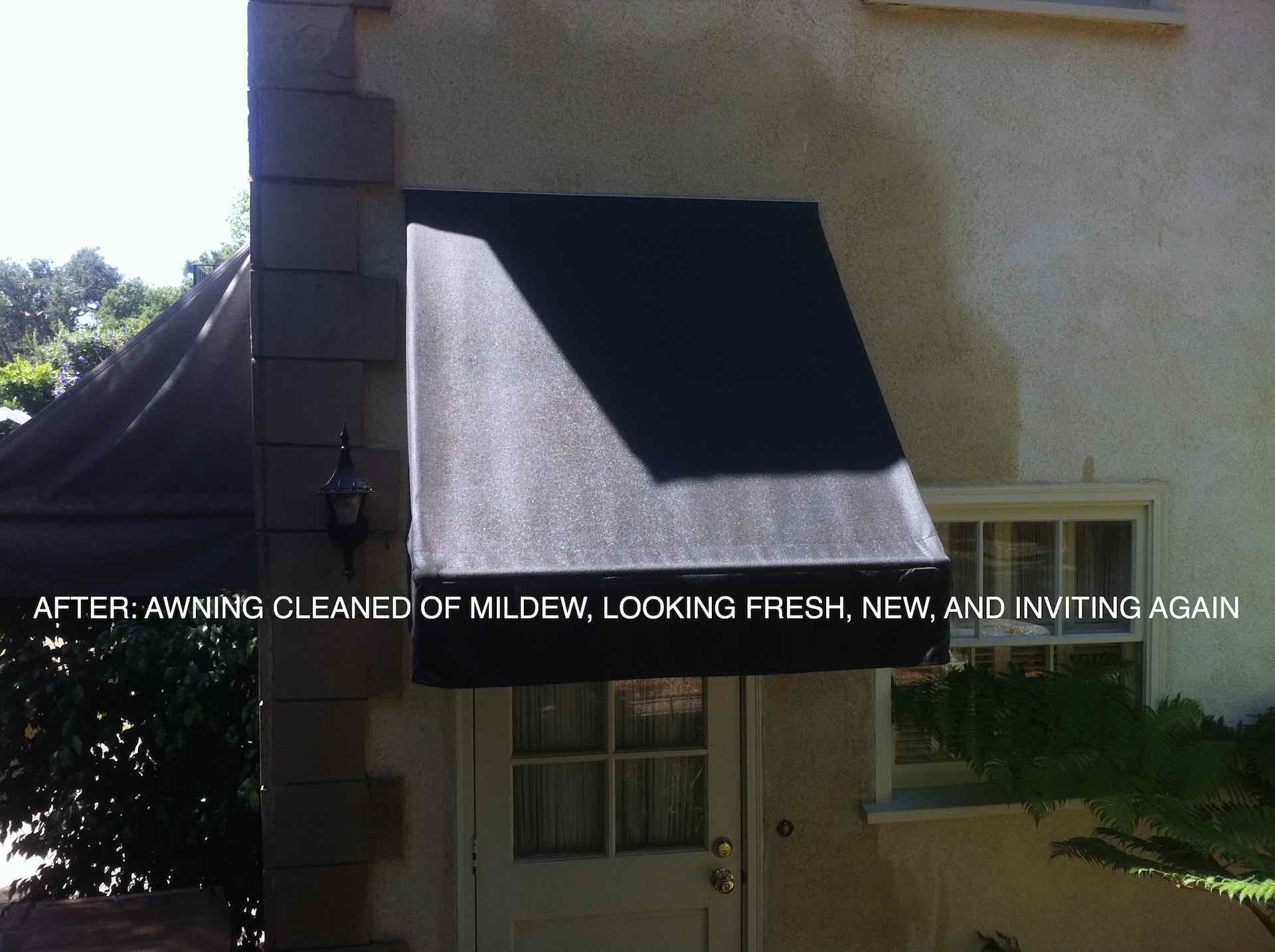 Today, many awning manufacturers require specific regular cleaning and maintenance in their warranties, and when the warranty expires the fabric itself is usually in pretty good shape. The sealer, however, has typically worn completely away after a couple or few years. If you allow us to treat your awnings right, you can double or even triple the life of your awnings. Schedule an Appointment with out team now to keep your awnings looking their best. We can come out one time or set up a regular maintenance schedule.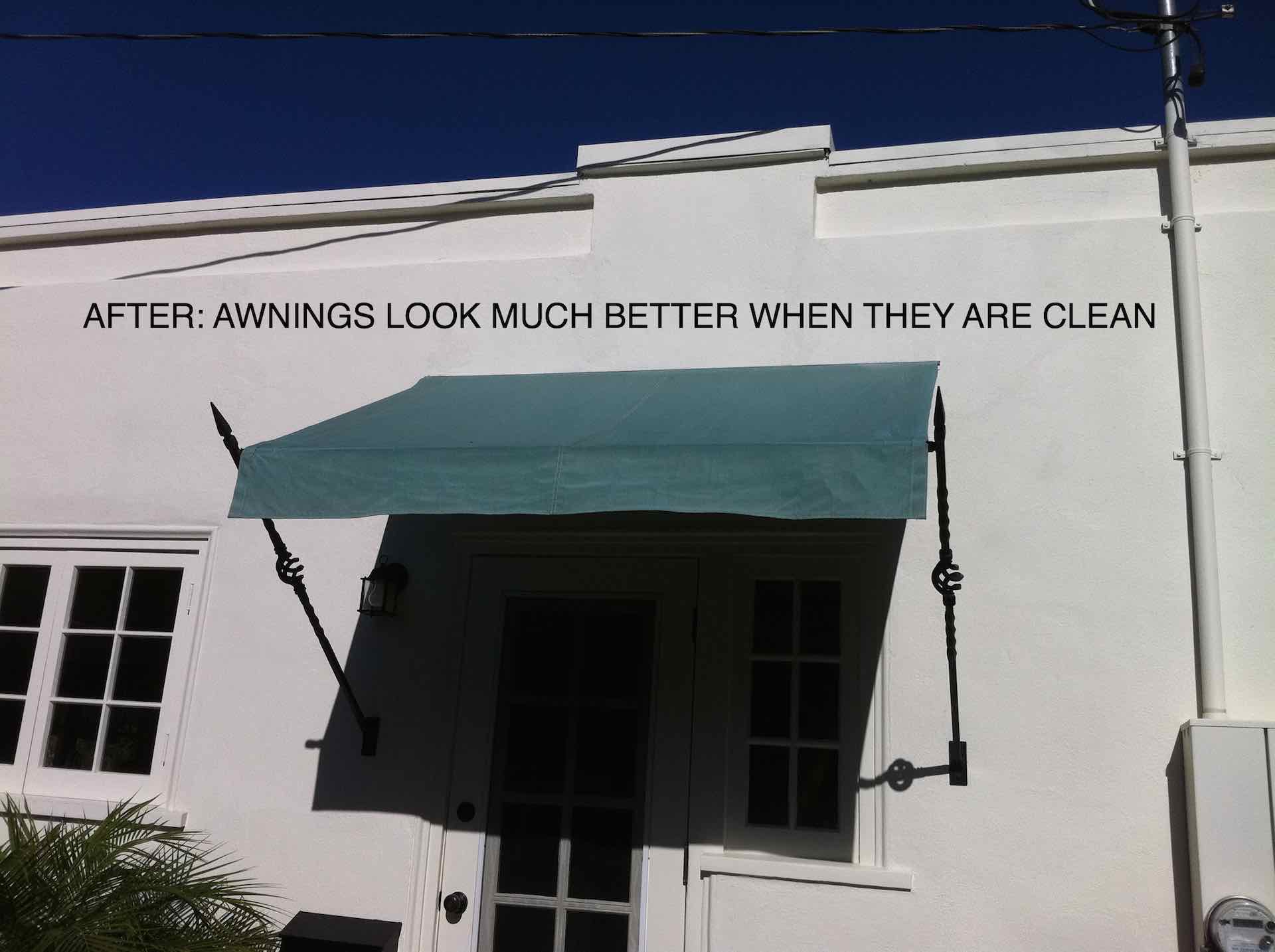 Our track record proves over a decade of awning material endurance with some of the toughest Santa Barbara weather patterns and most difficult to reach awnings. In our local climate you would be surprised what a perfect atmosphere for the mossy mildew we all see gathering and growing on northerly facing awnings, roof tiles, eaves, hardscape, and even the walls of your house.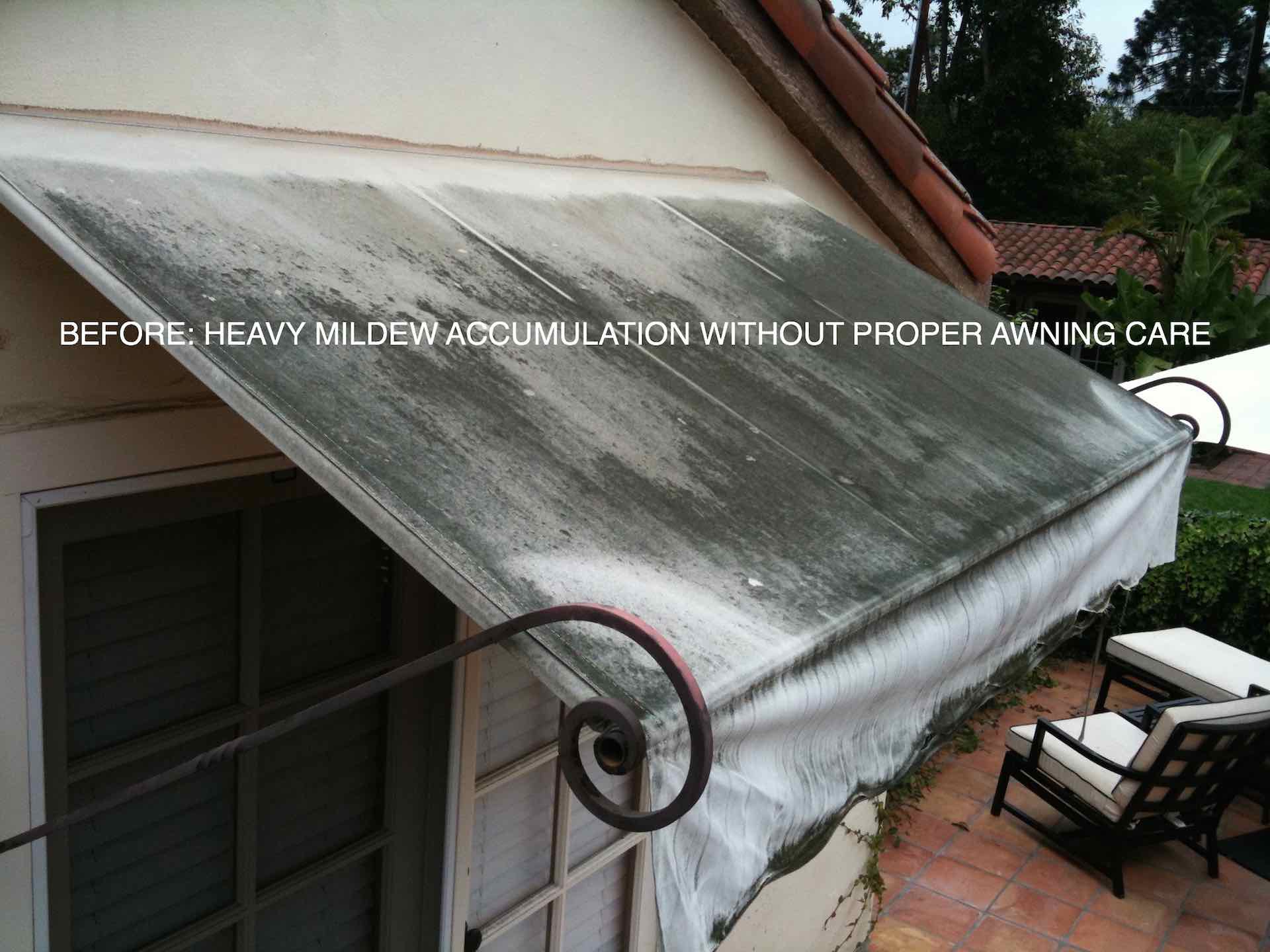 To get rid of the grime on your property with a full spectrum of cleaning and property detailing enhancements Schedule an Appointment with our team today. And be sure to ask us about our maintenance plans to keep all the important items on your property perpetually clean!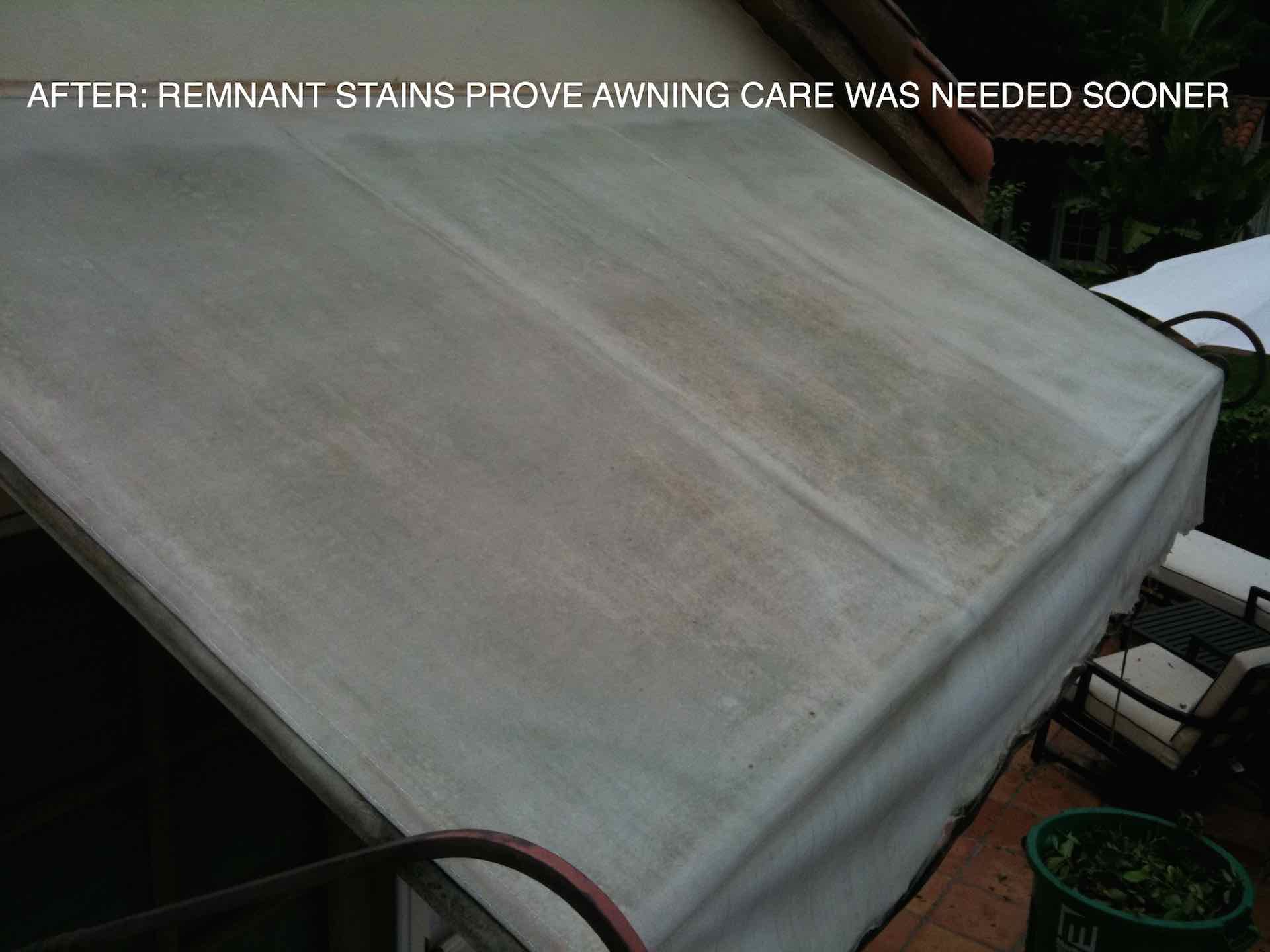 We are experienced in cleaning all types of awnings, outdoor furniture fabric, umbrellas, and can usually rid them of dust, dirt, and bird mess without injuring the delicate fabric material. For residential and commercial projects send an email or place a quick call to our office. We review all projects by scheduled appointment so we can meet with you and determine your preferred solution for keeping your awnings clean and protected.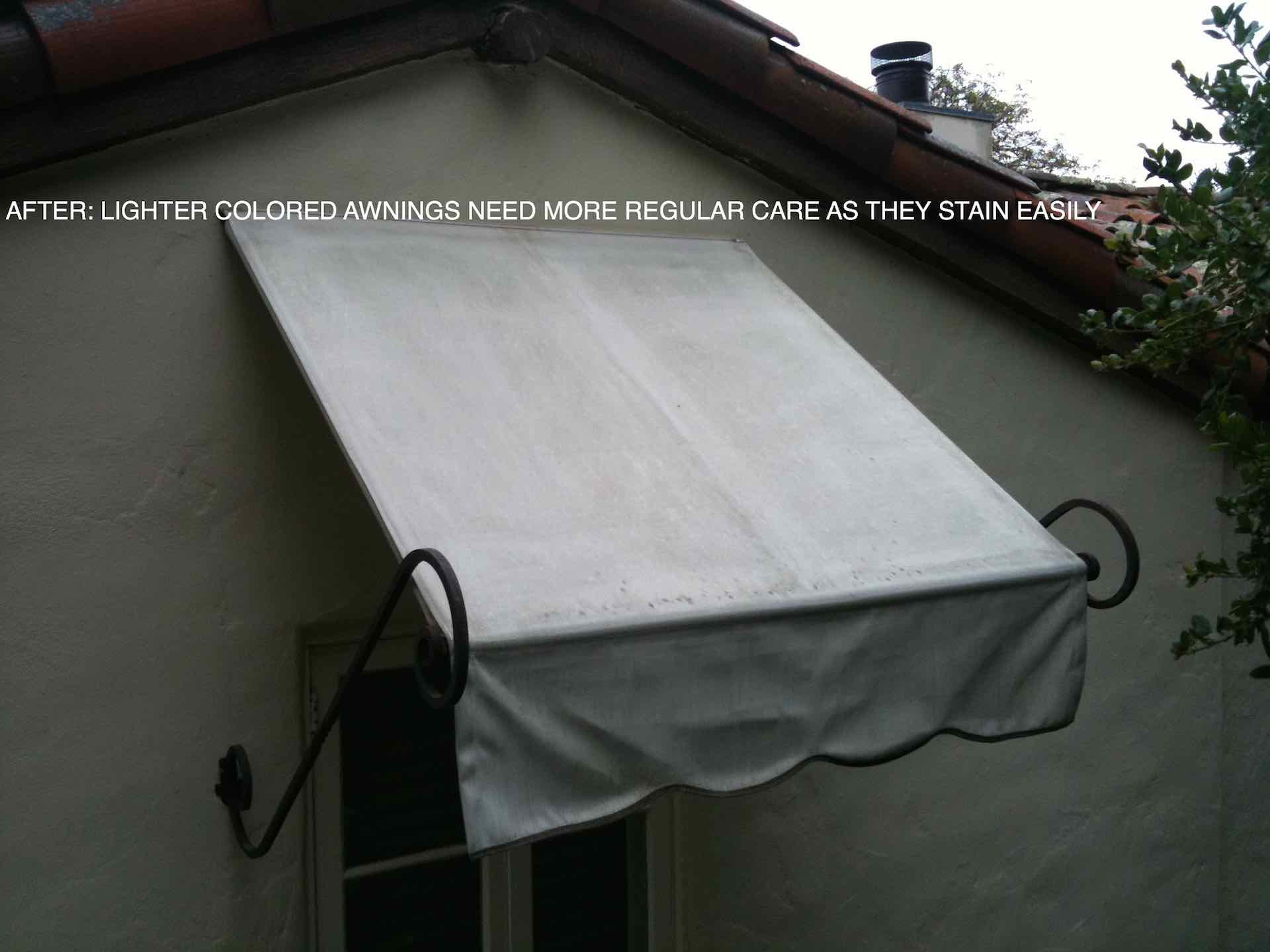 Licensed, bonded, insured and guaranteed, we are the choice for homeowners and businesses throughout the greater Santa Barbara and Ventura areas for commercial and residential awning cleaning and protecting services.
<-- image 131 -->
Ready to have us come out?
Questions? 805-964-8635