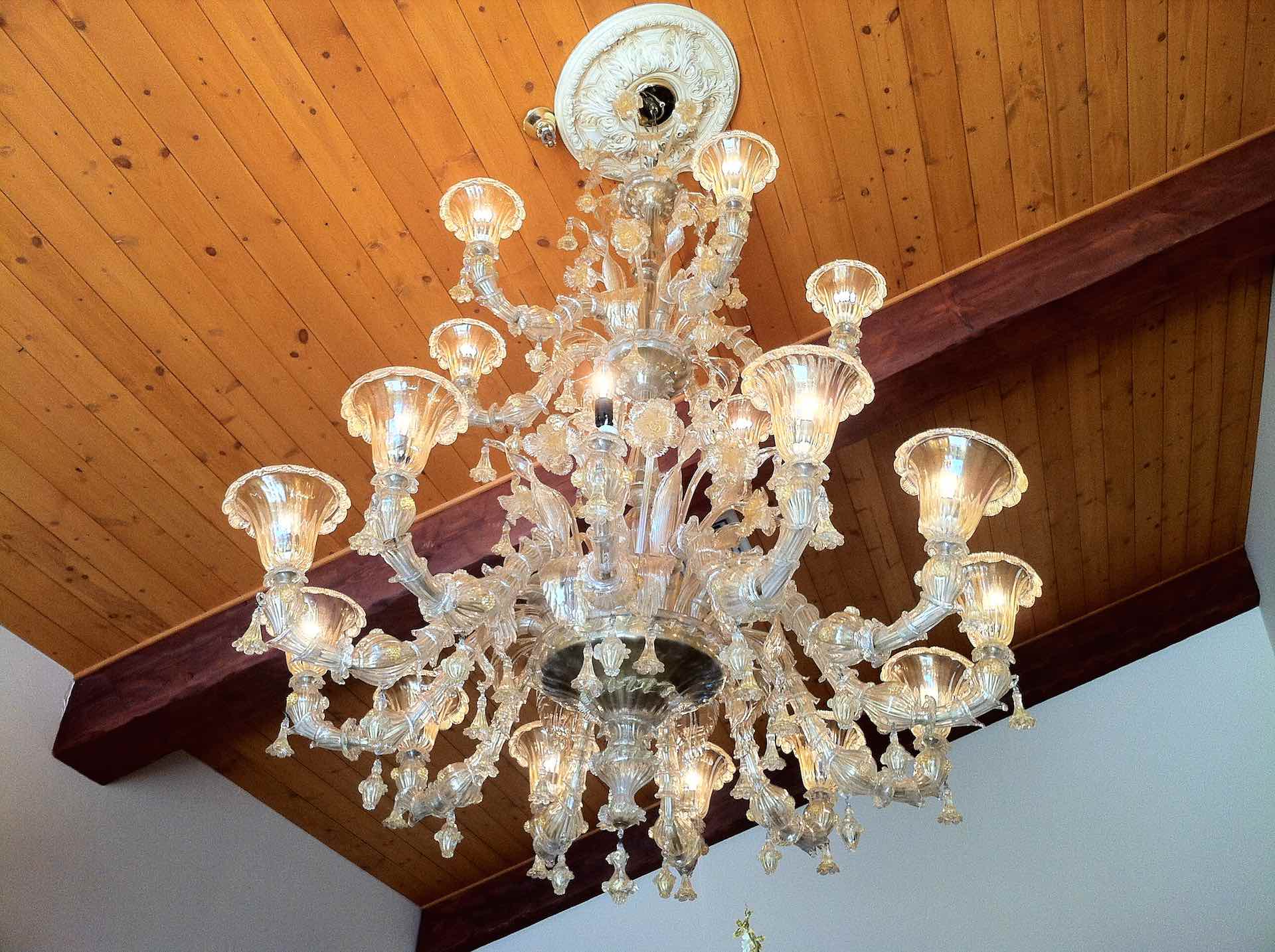 Trying to clean a giant chandelier and don't want to risk doing it yourself? Not a problem for our team, and we are happy to help you get the job done right!
We are chandelier cleaning pros for all high end, ornate, delicate, and yes... very expensive chandeliers.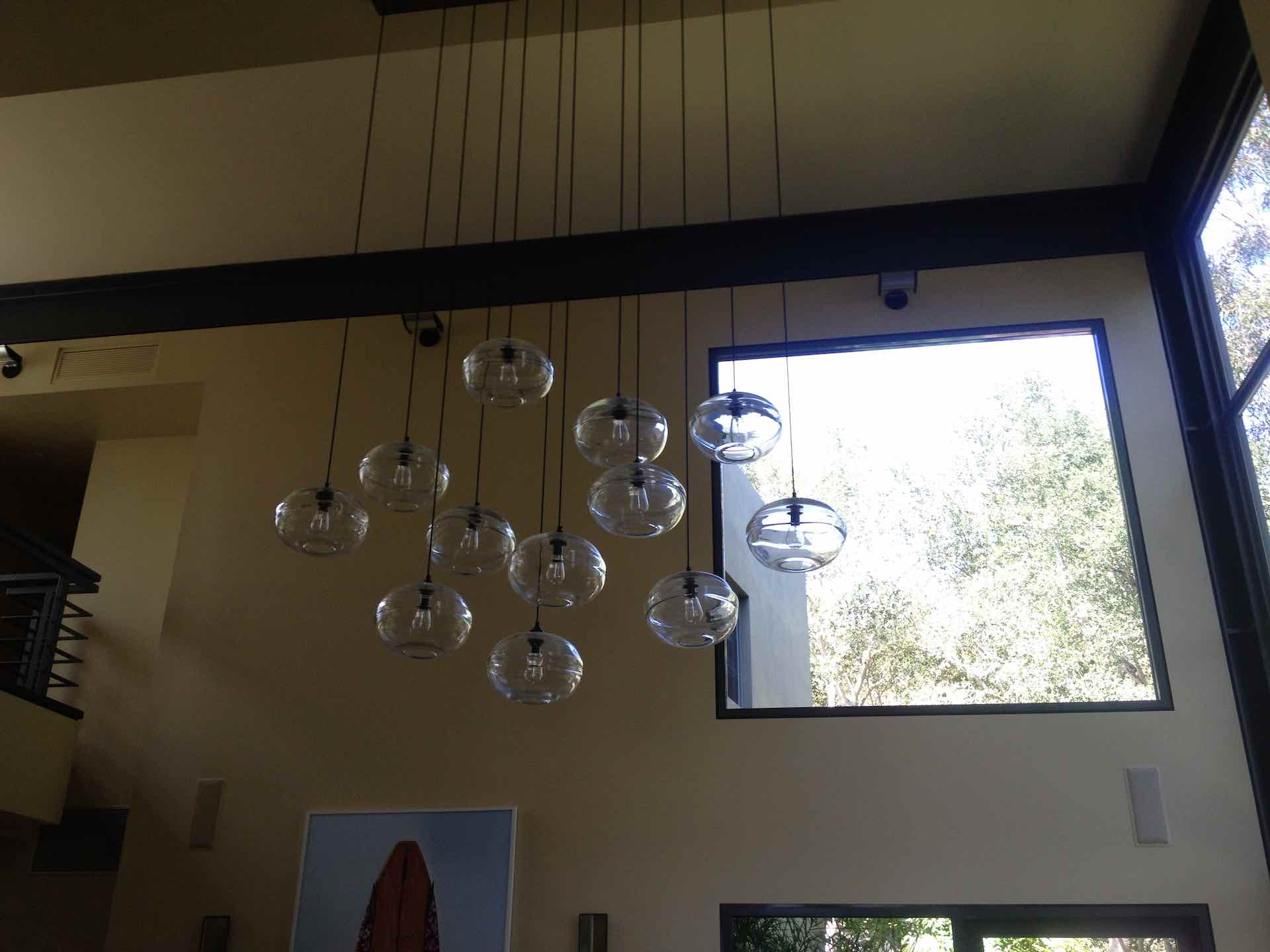 The term 'crystal clear' comes to mind any time you see one of our completed chandelier cleaning projects. If extremely clean crystal, decorative glass, natural clear or opaque stone is your need, our expert crew will properly handle even the most delicately constructed chandelier so it can get cleaned and remain one of the most beautiful details adorning your property.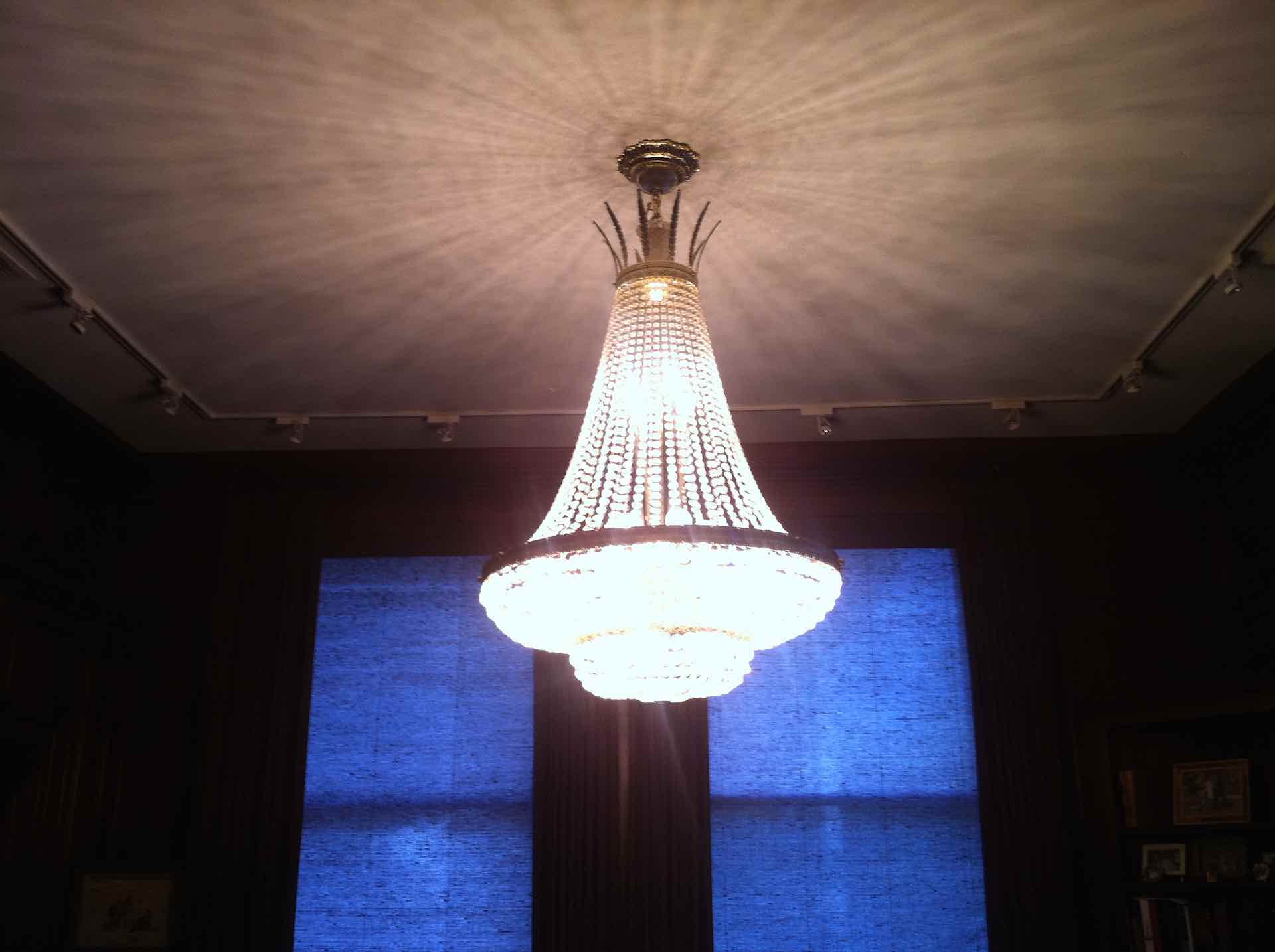 If you can't remember the last time you cleaned your chandeliers and its been long enough that one or more of your bulbs has gone out, most likely you are going to see a huge benefit to our service.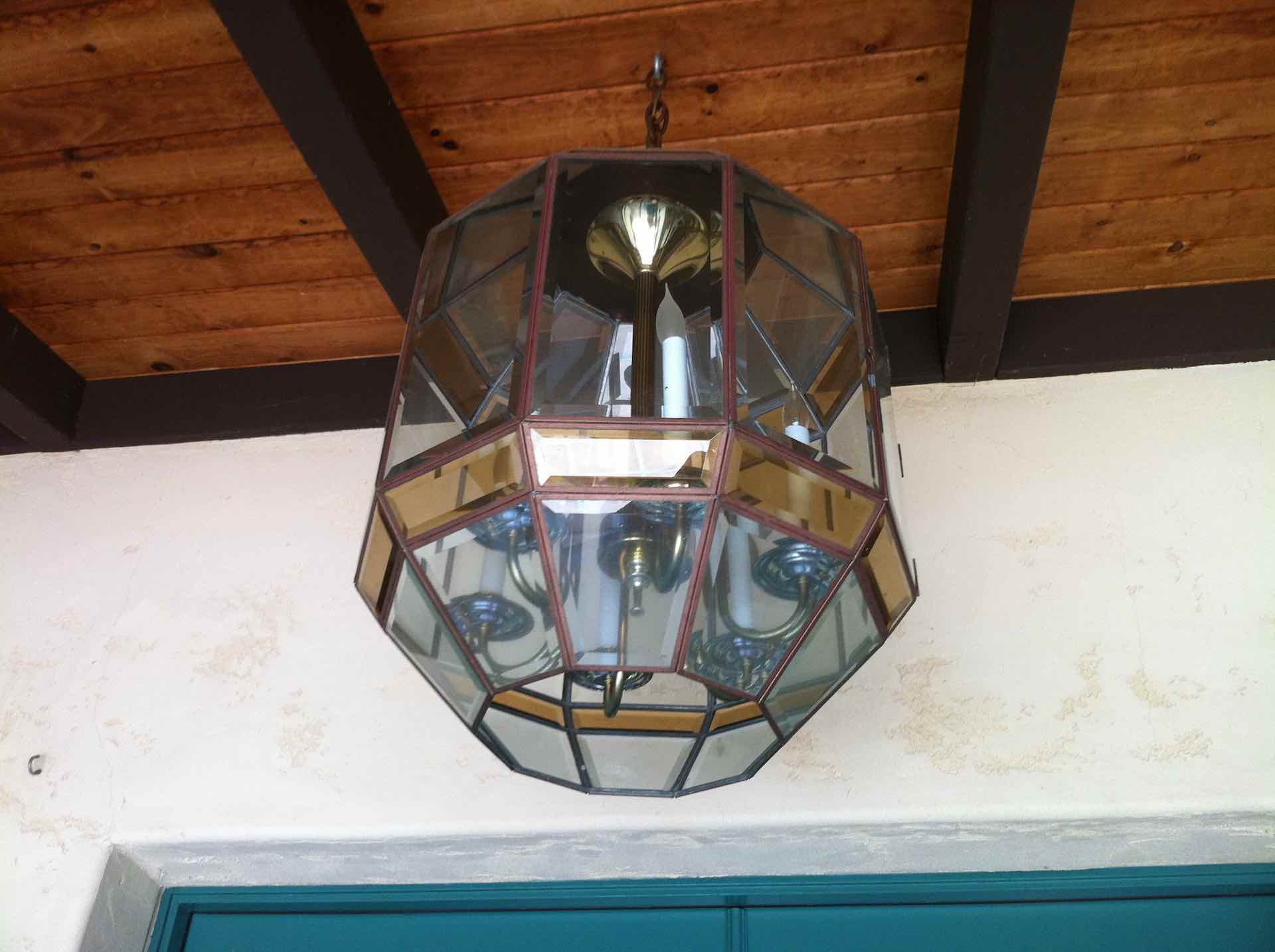 We consider it a privilege to improve the quality of light and beauty in your home or office.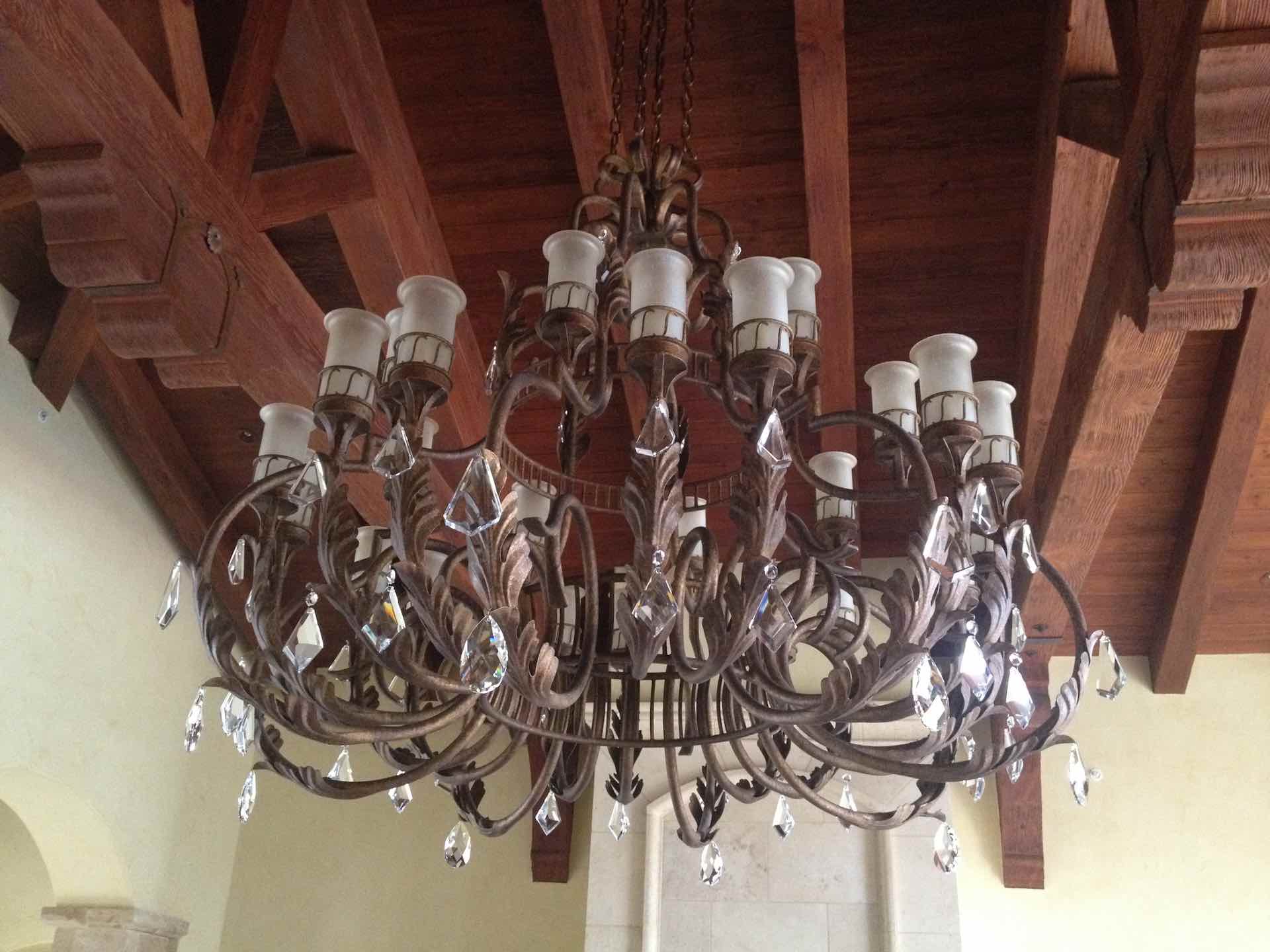 A specially integrated part of our property detailing regimen, chandeliers, sconces, larger sized glass enclosed light fixtures and housings, hardly anyone besides us wants to clean those intricately designed lights. We clean them all and replace even the most hard to find light bulbs. Believe it or not, real crystal, emerald, ruby, and diamond laced chandeliers have been seen and serviced, we know just how to handle your toughest chandelier cleaning projects, and in the safest manner possible.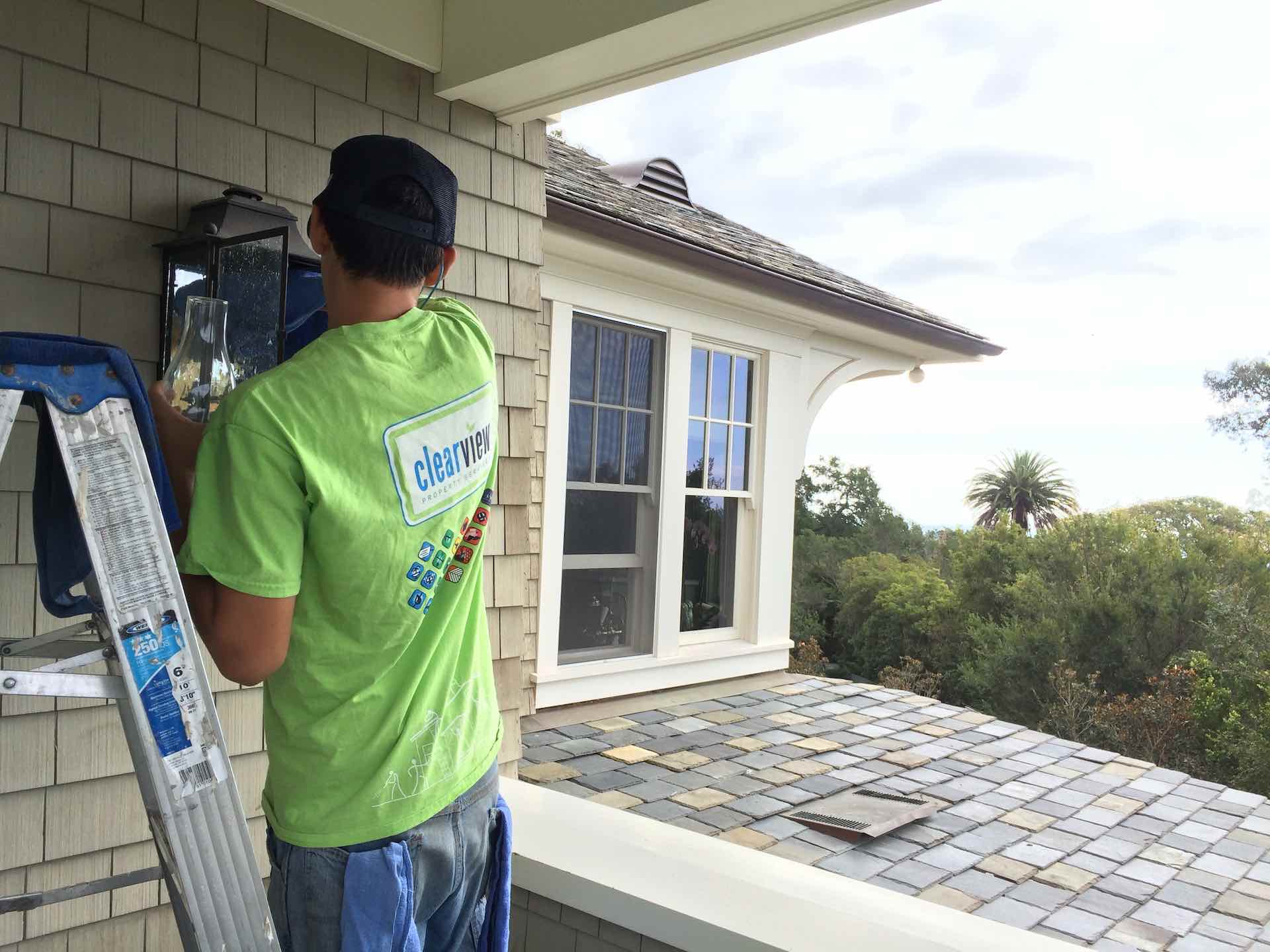 Our ladders can reach the highest chandeliers and lighting fixtures, and if you have exterior light fixtures several stories up, be certain we would find a safe way to reach it with our OSHA approved equipment and certification.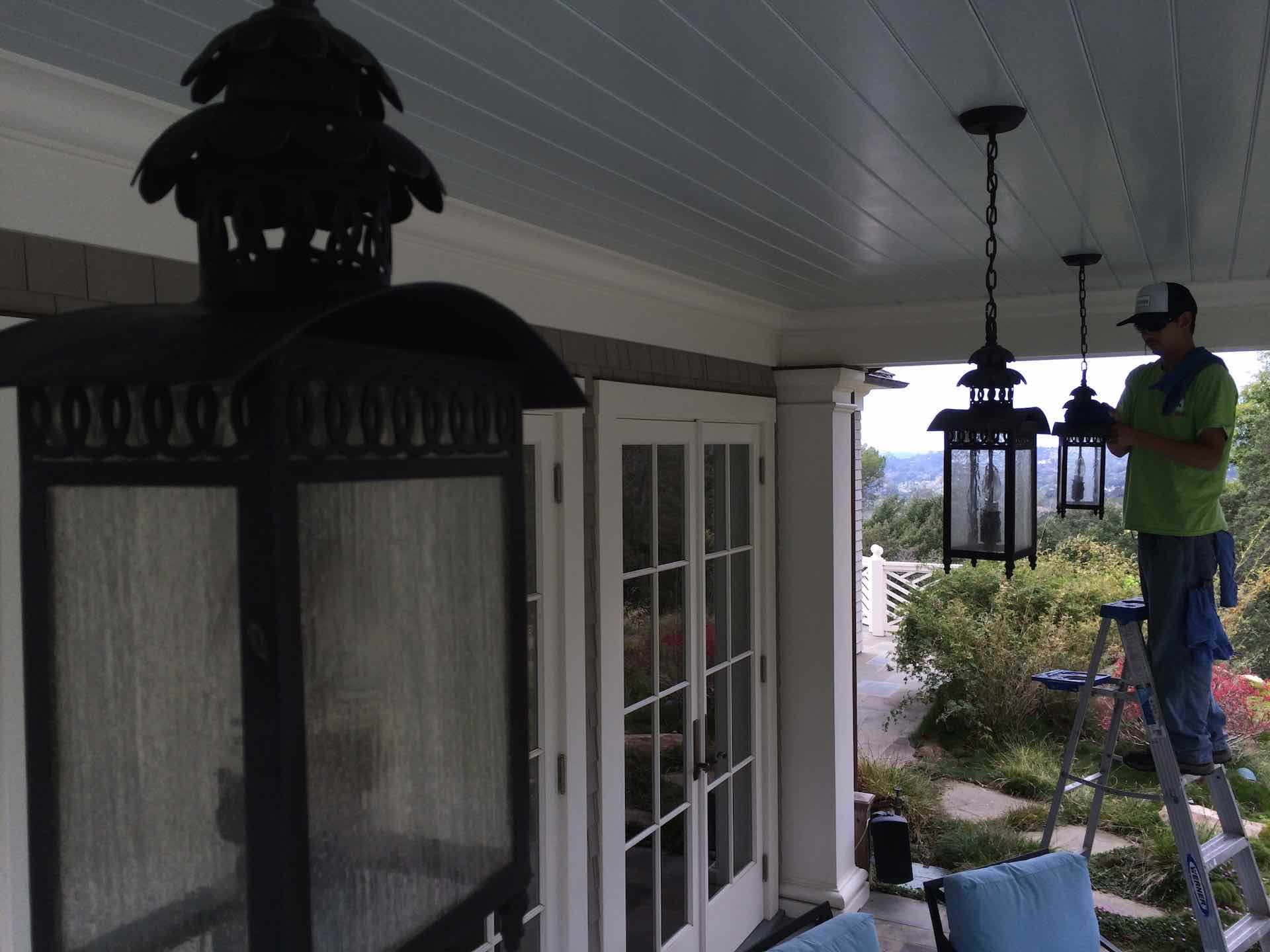 Even a medium sized chandelier can take the average person a lot longer to clean than necessary. Our techniques make quick work of the cleaning and often involve maneuvering carefully up on a ladder over other delicate furniture items and flooring. Considering the ceiling is probably one of the warmest and dustiest parts of your property where spider webs not visible from the floor often accumulate, its probably no surprise why our clients hire us and avoid any hassles.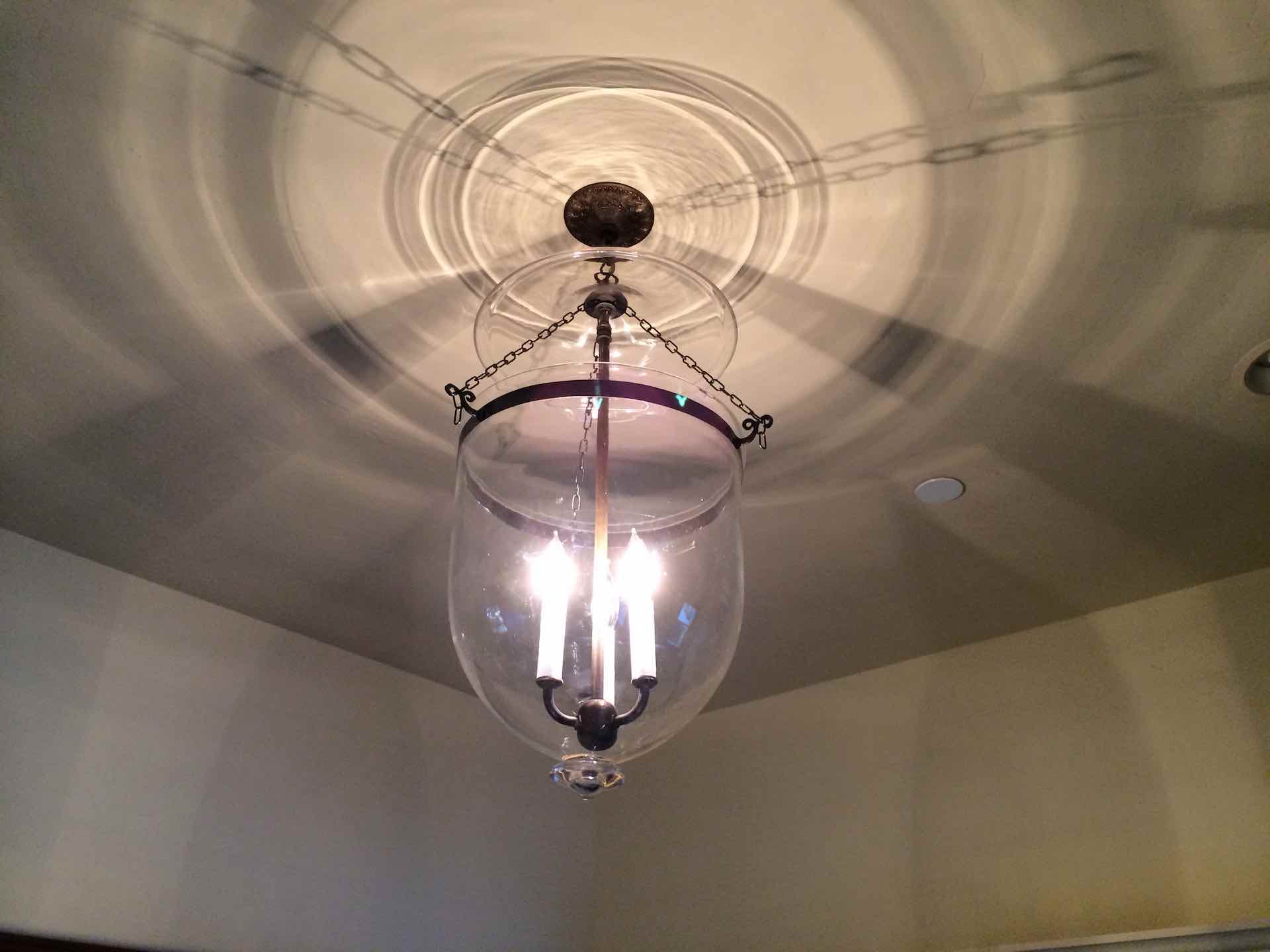 Some clients who have tried cleaning their chandeliers with their own two hands have reported spending hours cleaning with the results not doing justice to their efforts. Why not simply Schedule an Appointment to have our team handle the dirty work for you? You will get a guaranteed streak and fingerprint free shine and save yourself the frustration. We have skills, equipment, and experience to clean any type of custom chandelier or similar custom lighting piece, large or small.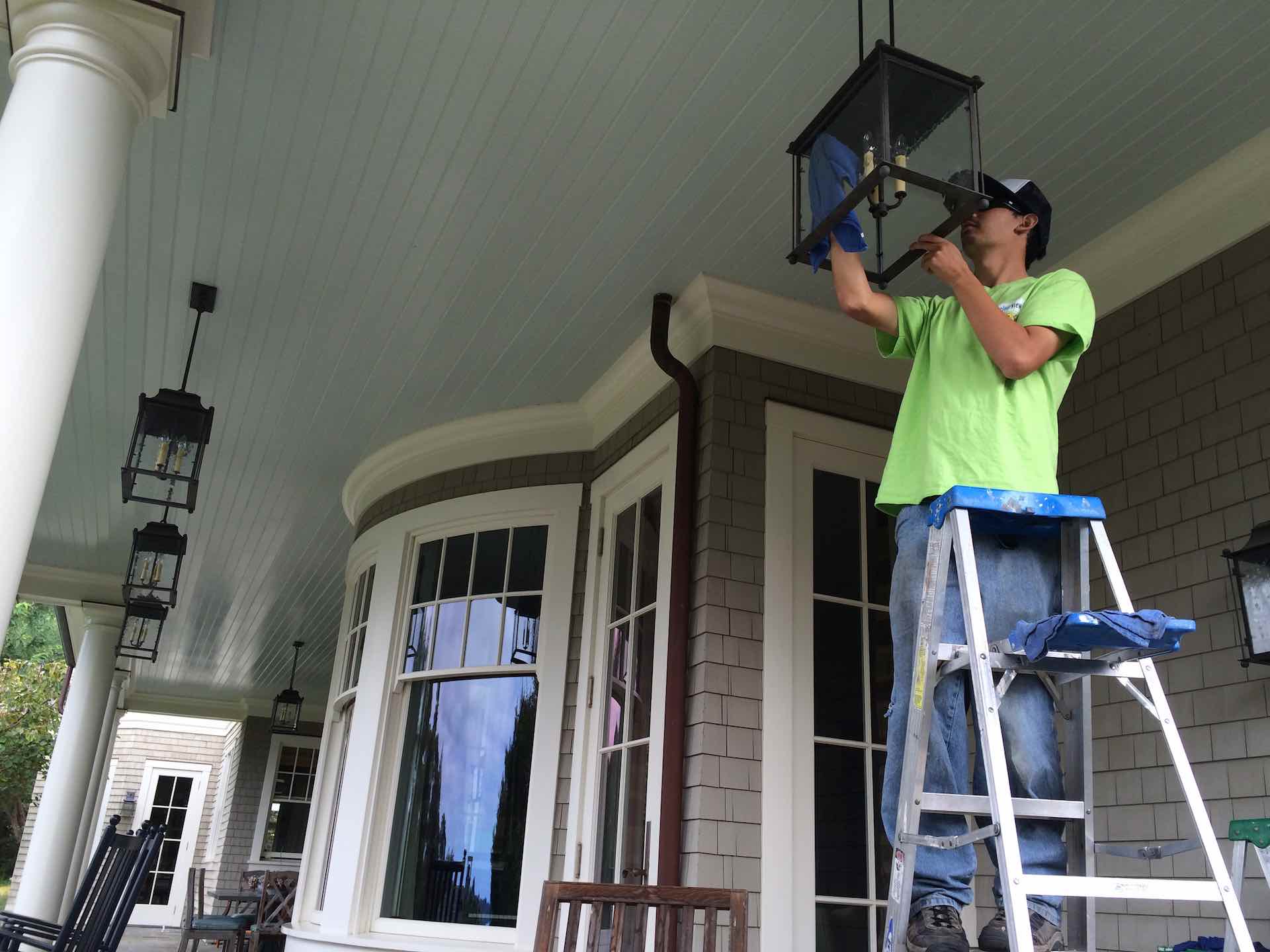 For our professional chandelier cleaning crew, attention to detail is never more important. Framework is dusted and can be polished if requested. All crystals and glass are cleaned and buffed to ensure the brightest and clearest shine possible. Safety precautions are always observed: drop cloths cover floors and furniture, appropriate step ladders give us access, and special cleaning solutions used for removing years of dust with soft fiber towelettes from your chandeliers sensitive surfaces.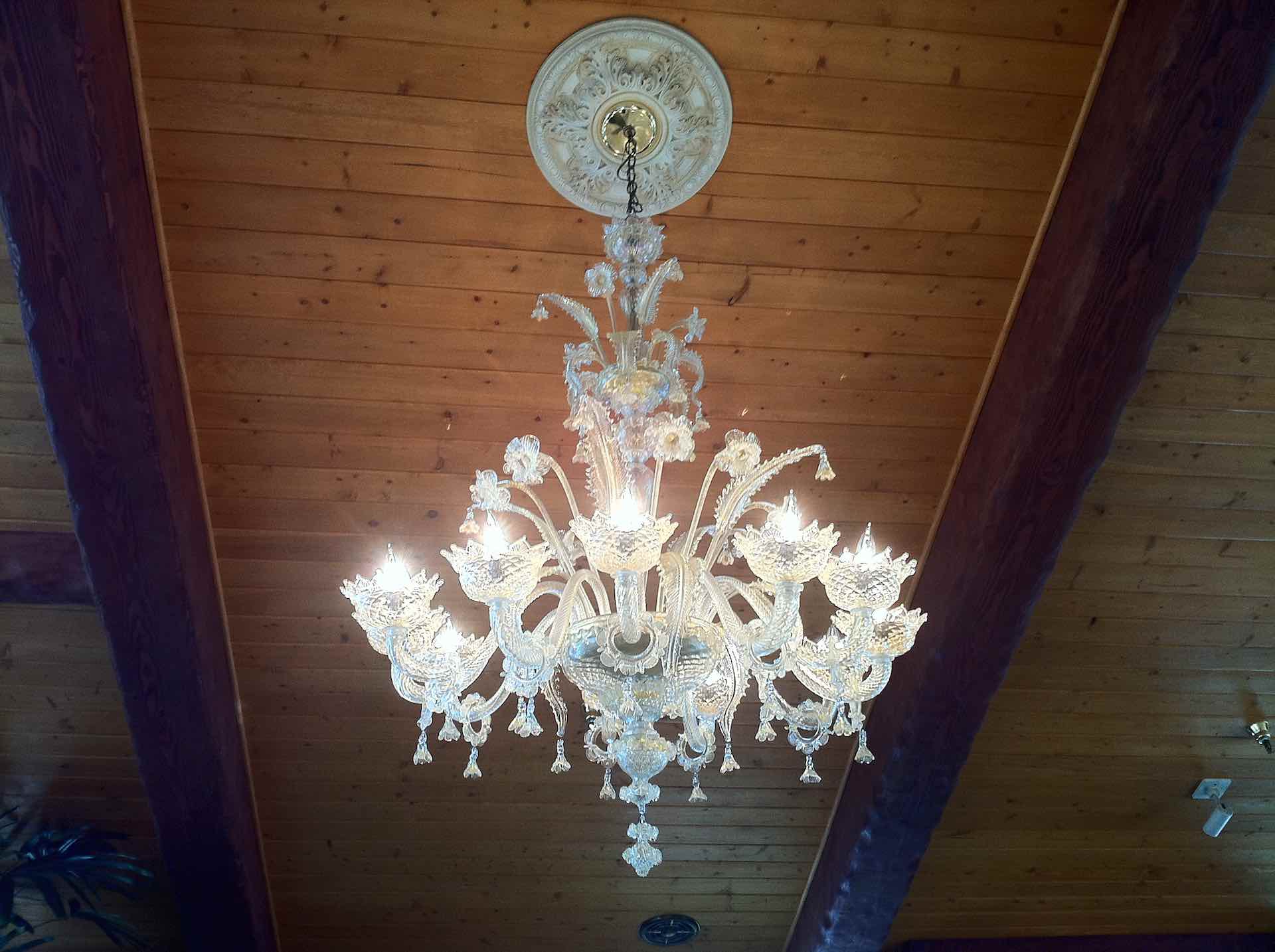 We take special care not to excessively handle or move the ornaments, avoiding finger prints on crystals, and catalyzing tarnish spots on delicate metals upon request.
Is your chandelier starting to look to dusty and old? Have us out to clean it up and ask about our maintenance plans to keep your chandeliers and other property detail items perpetually clean. We also clean crystal sconces, candlesticks, and antique chandelabras.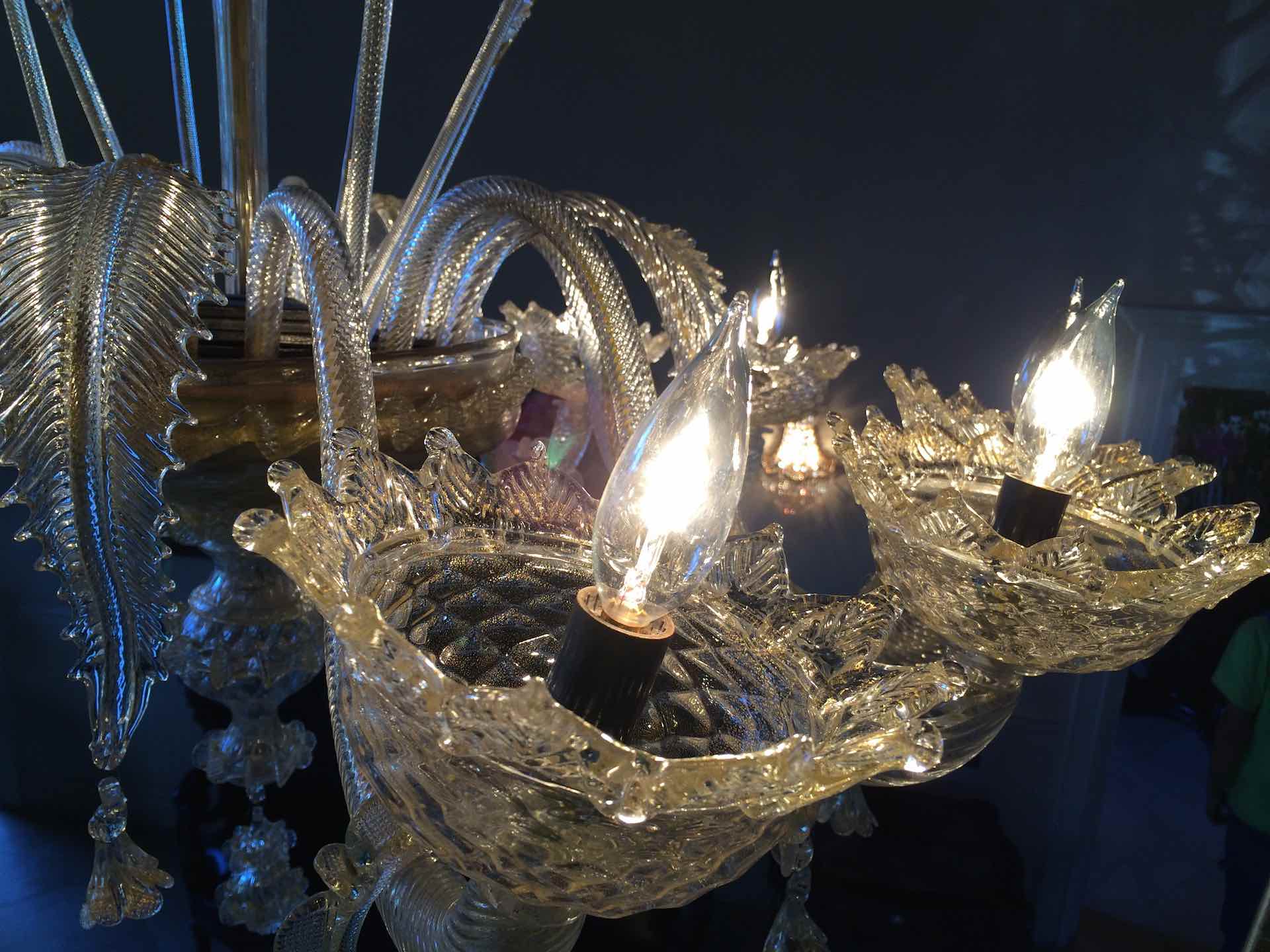 Licensed, bonded, insured and guaranteed, we are the choice for homeowners and businesses throughout the Santa Barbara, San Luis Obispo, and Ventura counties for chandelier cleaning and lightbulb changing services.
Ready to have us come out?
Questions? 805-964-8635