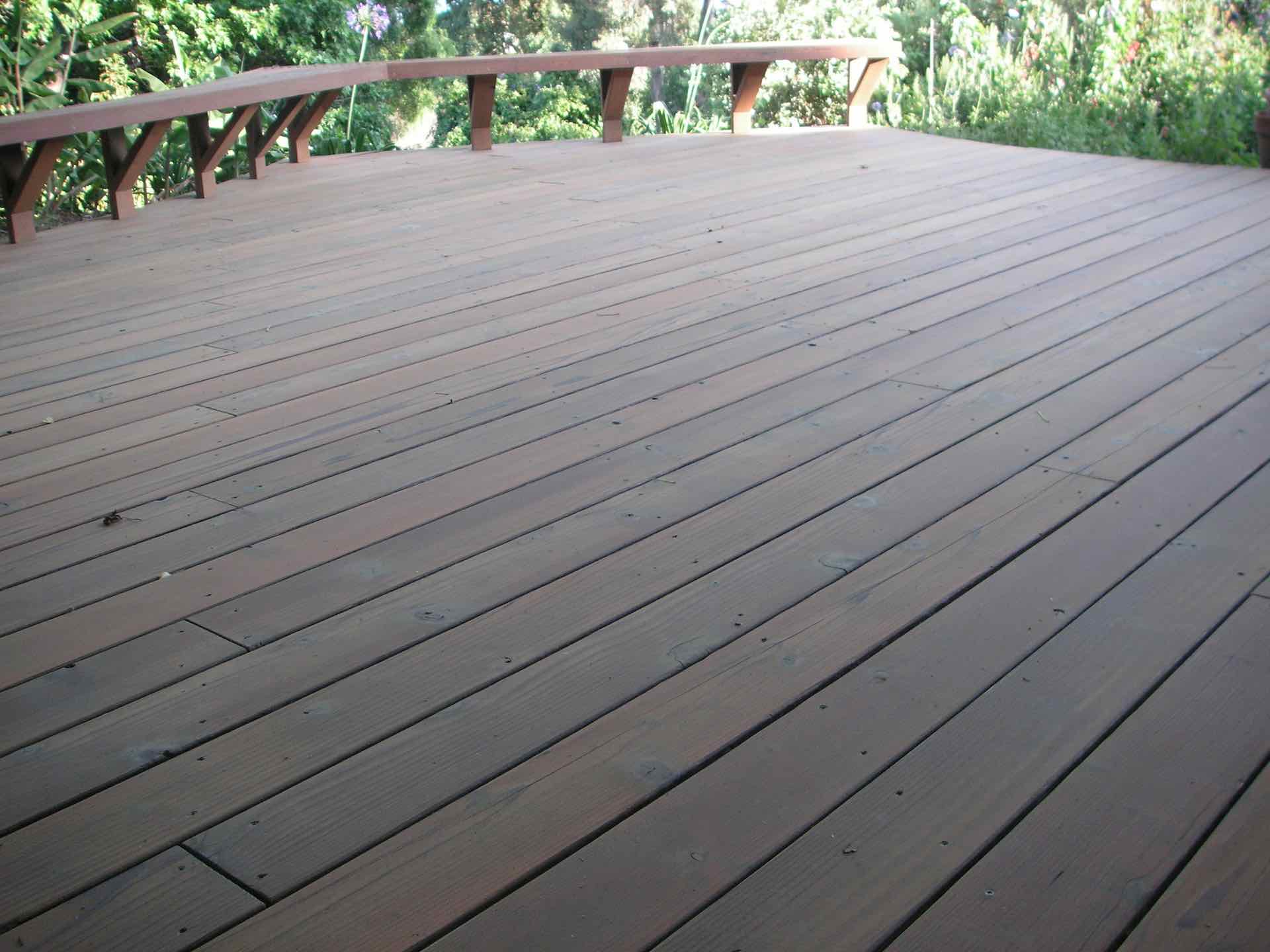 In coastal cities like Santa Barbara, San Luis Obispo, Ventura and Malibu decks are found on nearly every property large or small. With our beautiful coastline and great climate, enjoying a deck with family and friends is simply a part of life.
Whether you have a simple deck attached to your office building or a three level deck on your hillside home, overlooking the Pacific shore, we can help you to keep it looking great. A deck that's neglected can fall into disrepair quickly. If this is the case, we can help you get it back to its once new shape. Life is better on your deck! Start enjoying more today.
<-- image 158 -->
And no job is too big or too small. Pressure cleaning, stripping, or sanding may be necessary to uncover the natural beauty of the grain in the wood on your deck, door, bench, or trellis. Once exposed, we can stain it and seal it for protection against future damage and still allow the wood to shine. Since 2001, our family owned company has provided the highest quality workmanship and customer service.
<-- image 159 -->
As one of the most underutilized cleaning services, deck cleaning can go a long way to giving that total clean look to your entire home. Think about it; your deck covers a wide area. Some decks can be as large as the entire inside of a small home! If you have it cleaned regularly, it can greatly enhance the overall outside appearance. Have an older deck that's seen its better days? Let us take a look to see what can be done to restore it to a like-new condition.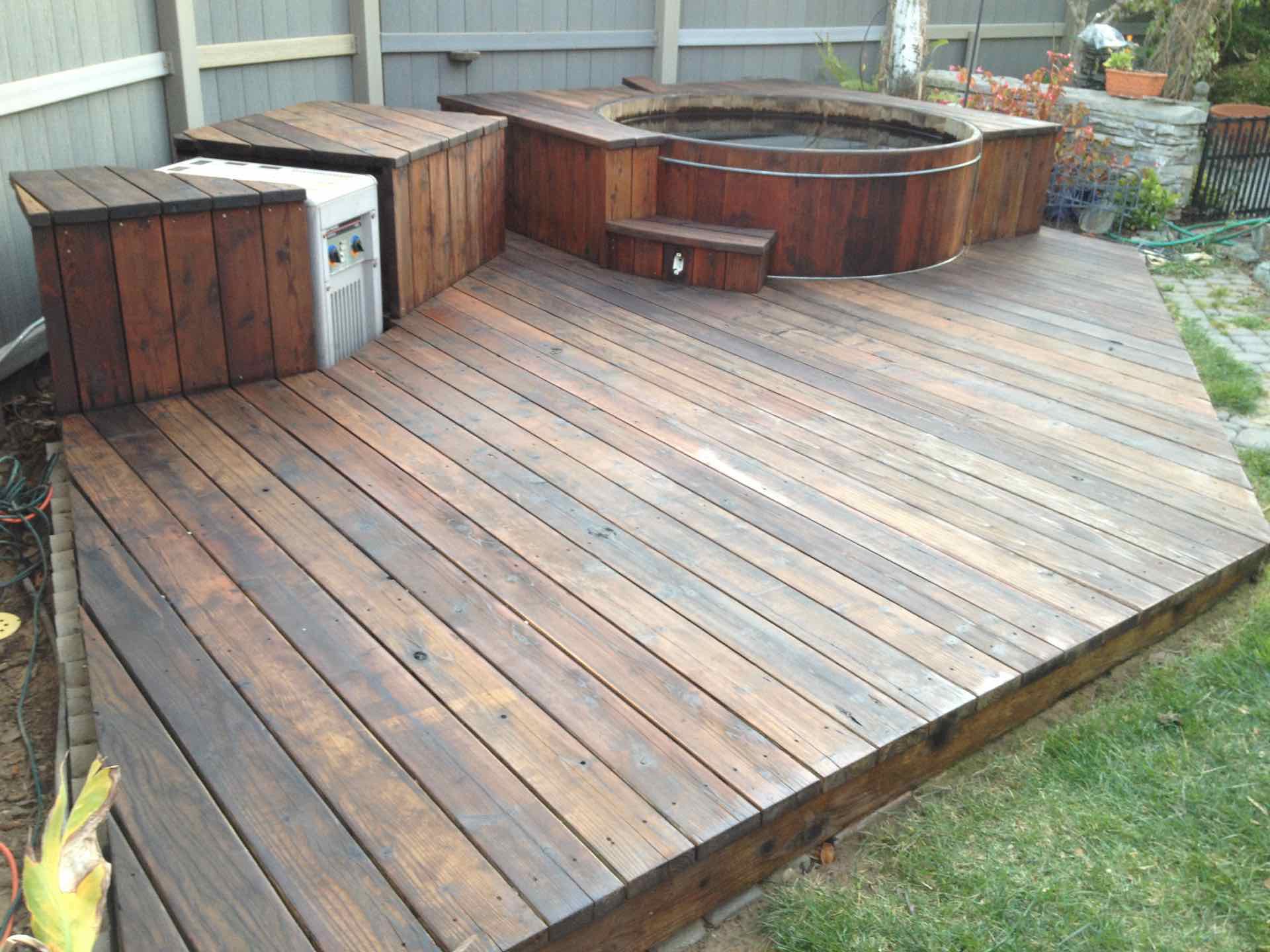 Licensed, bonded, insured and guaranteed, we are the choice for homeowners and businesses throughout the Santa Barbara, Ventura, San Luis Obispo and northern Los Angeles areas for deck cleaning, deck refinishing and deck restoration services.
<-- image 160 -->
Trying to find a solution to your exterior wood furniture maintenance, refinishing, cleaning, and upkeep needs? We have a specially planned service to properly care for your furniture, handling delicate items at time with particular care, and turning out a great finished product you will be very happy with.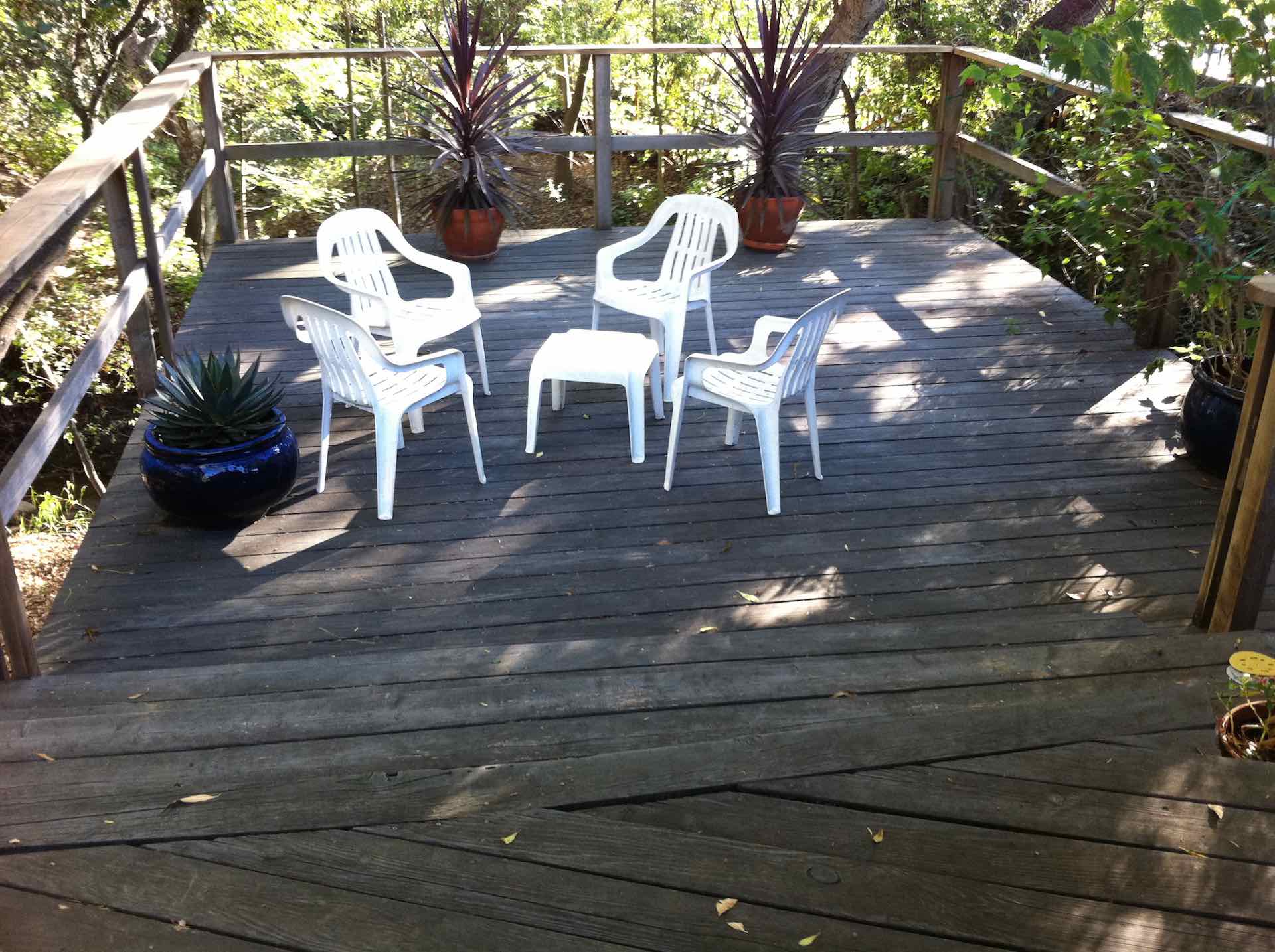 Looking at a tired wooden facade on your custom property? Give us a call to come out and resolve your wood refinishing, restoring needs with professional staining or sealing solutions to last as much as 2-3 times what a typical home remedy and 'in-house' labor often brings before you call us to come finish a project that was only started once before. Not you? We do hear these stories often...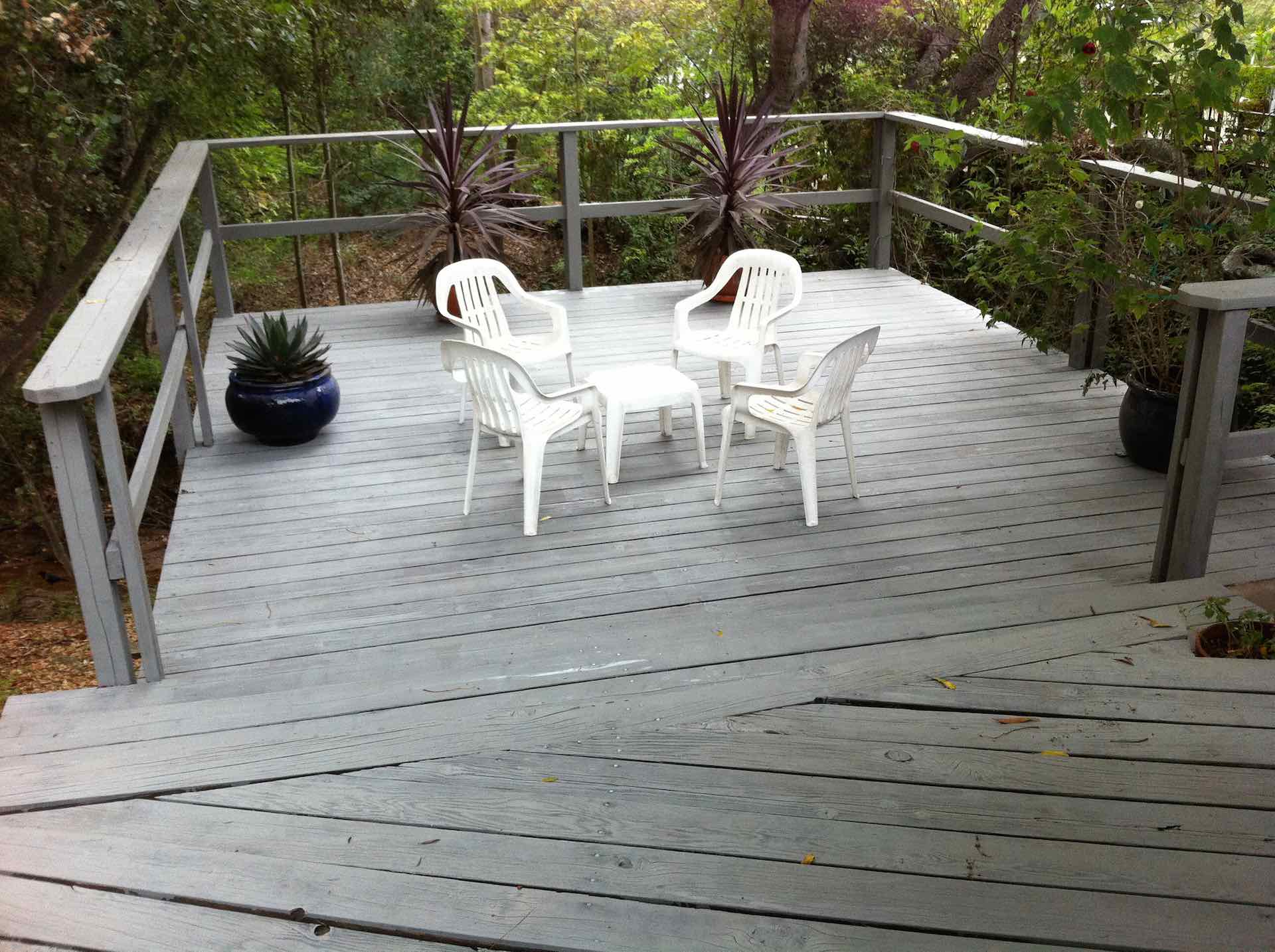 Ready to have us come out?
Questions? 805-964-8635