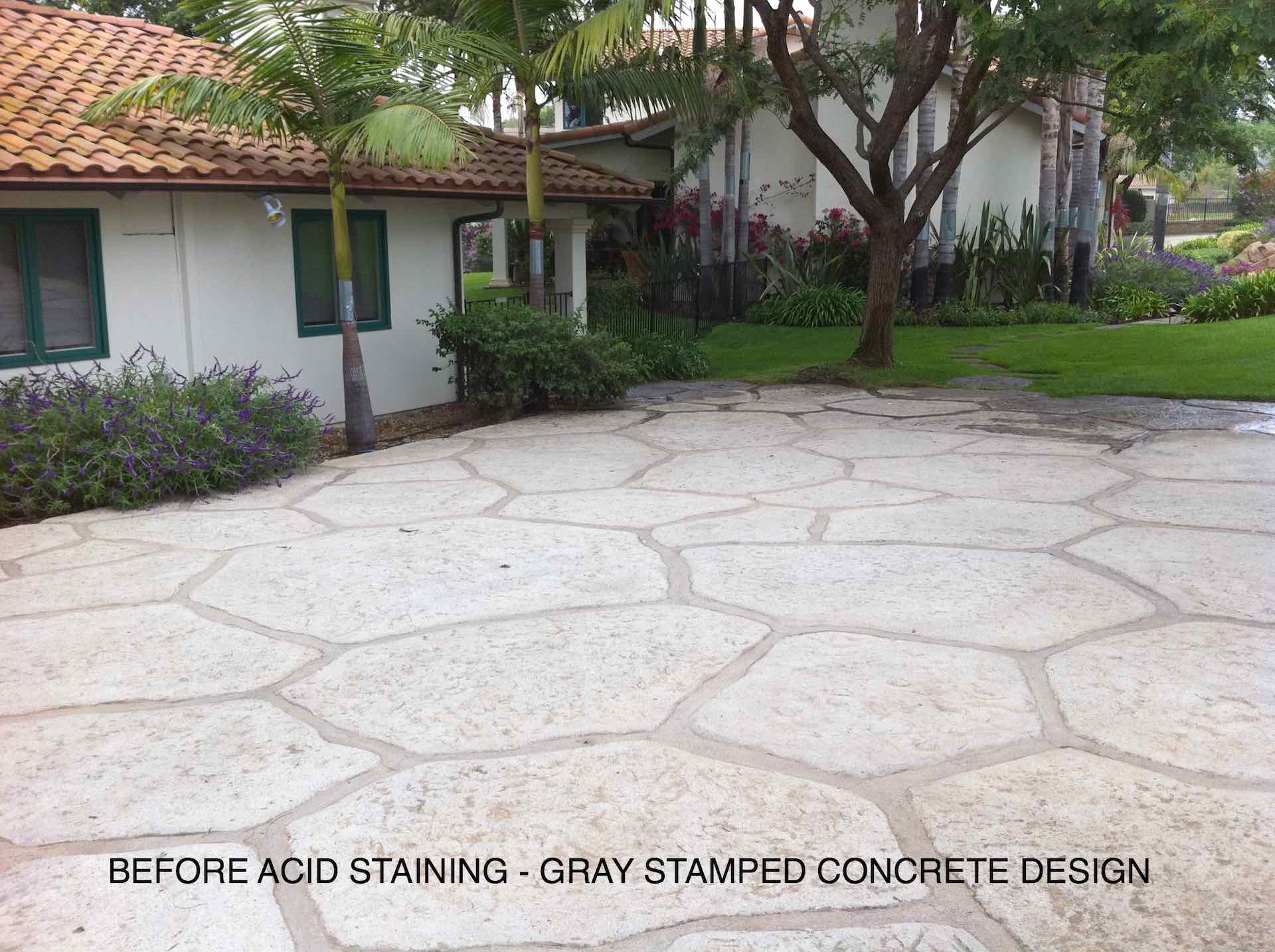 Decorative doesn't have to be delicate when it comes to concrete. Acid staining will permanently etch your concrete, changing the chemistry forever to be a more natural appearance.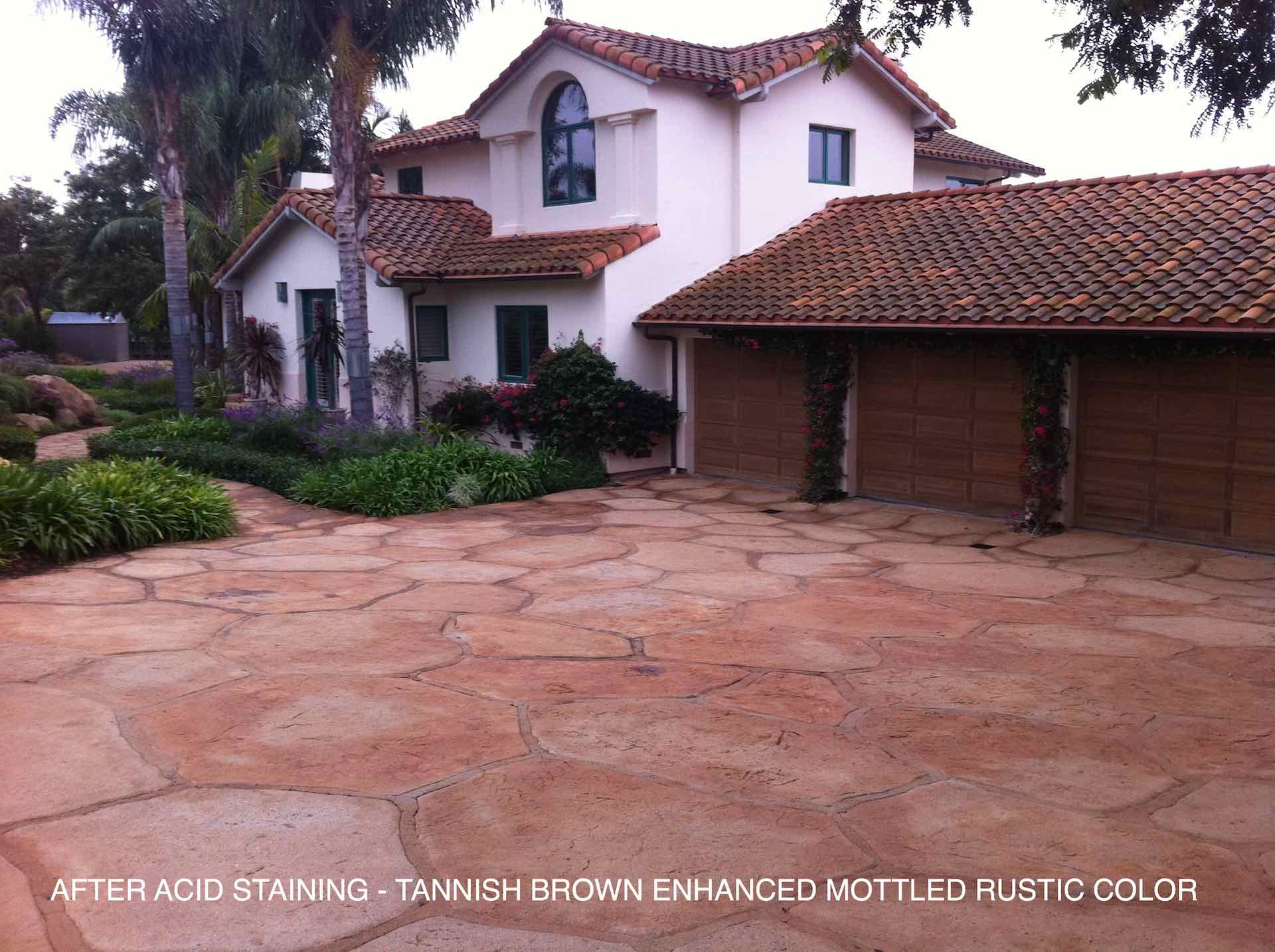 Tired of grey? Is your previous decorative concrete solution fading or wearing away? We have sturdy solutions that last a lifetime!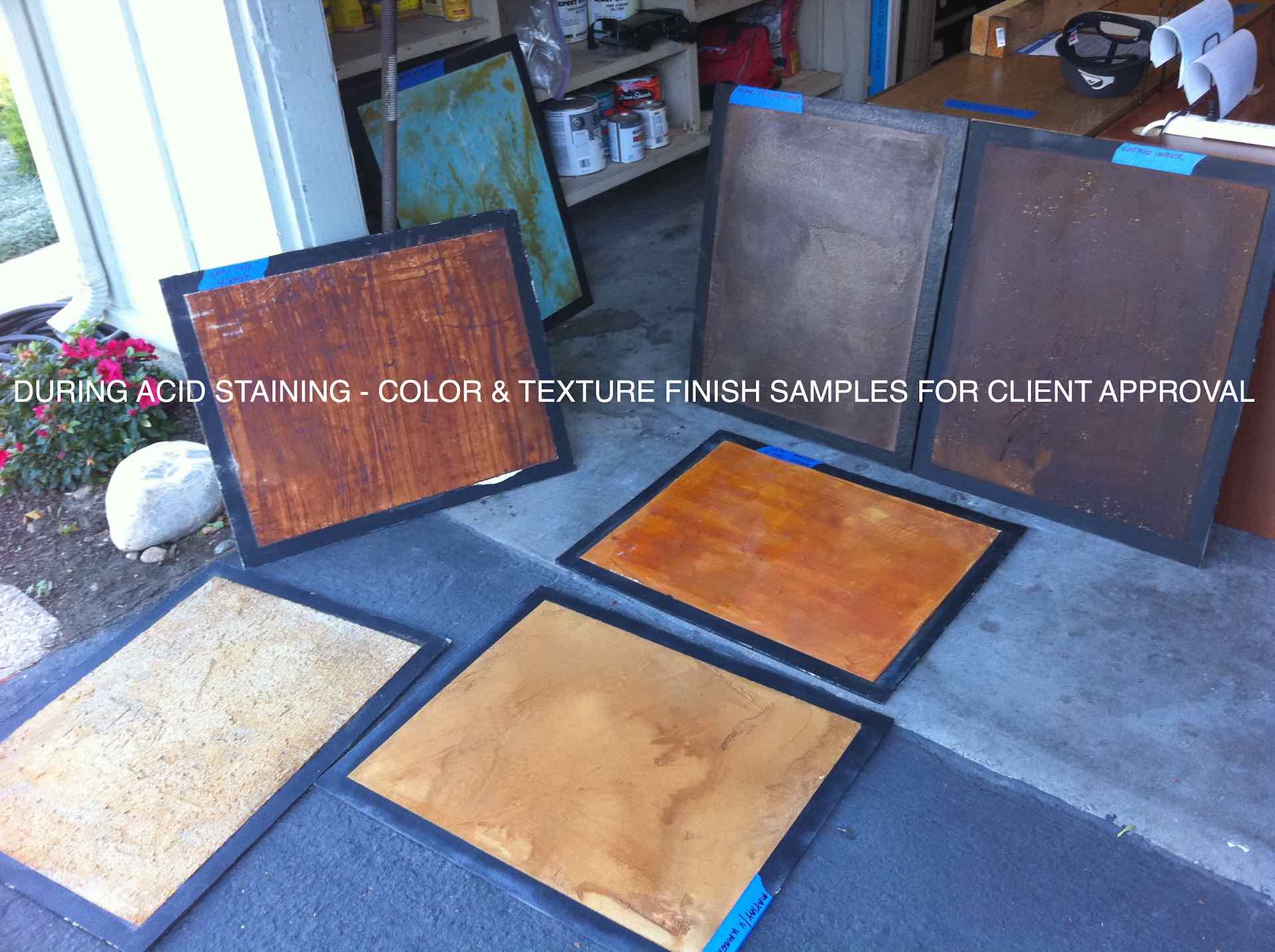 Hoping to enhance the image of your property with a splash of color, texture or design? Make an Appointment to have us out to review your project.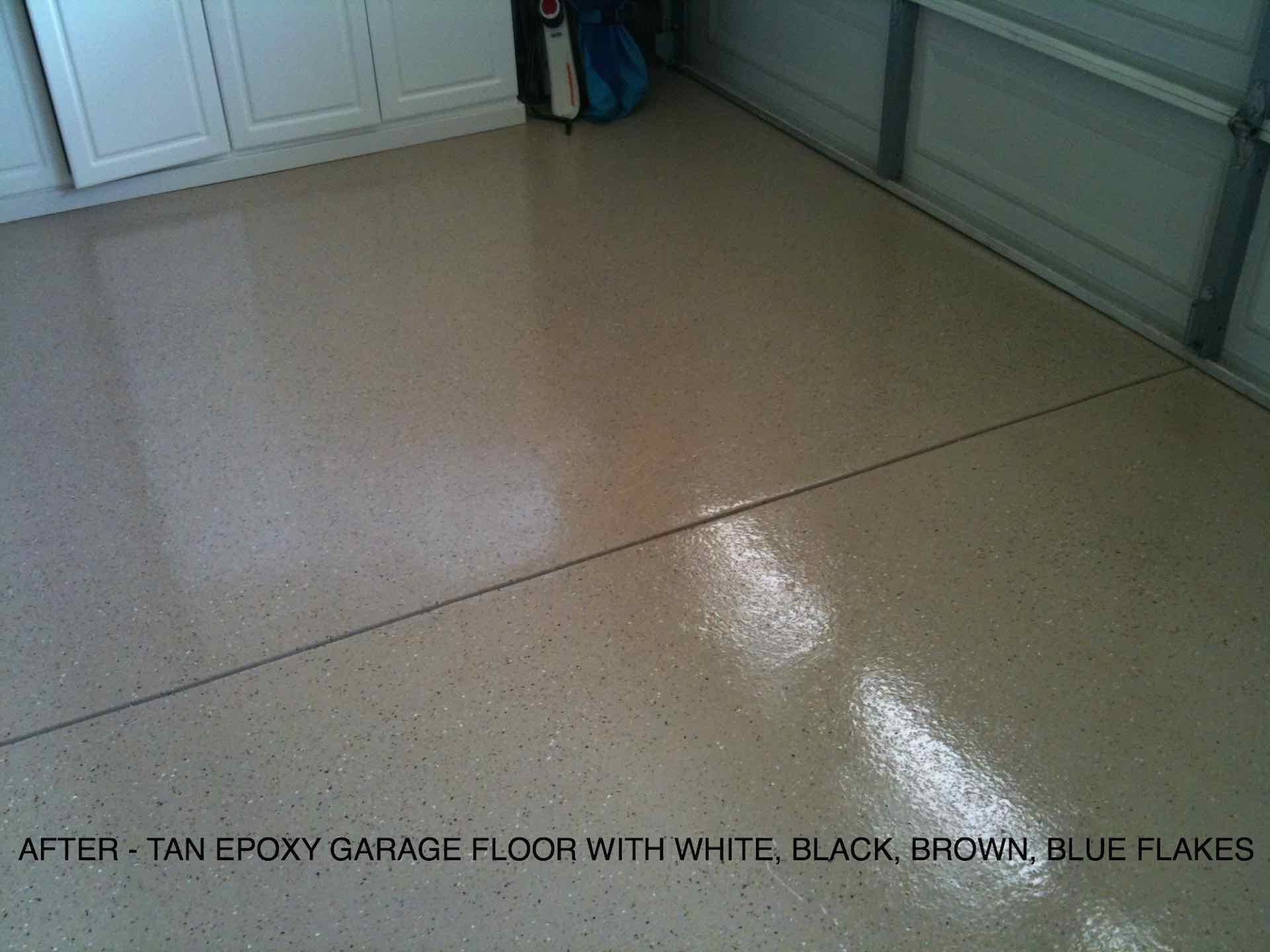 Our decorative concrete solutions give your property an appeal that is completely customizable. No longer do we need to live with oil stained, cracked or coroded garage floors... check out the beautiful finish we achieved here by mixing a few colors together.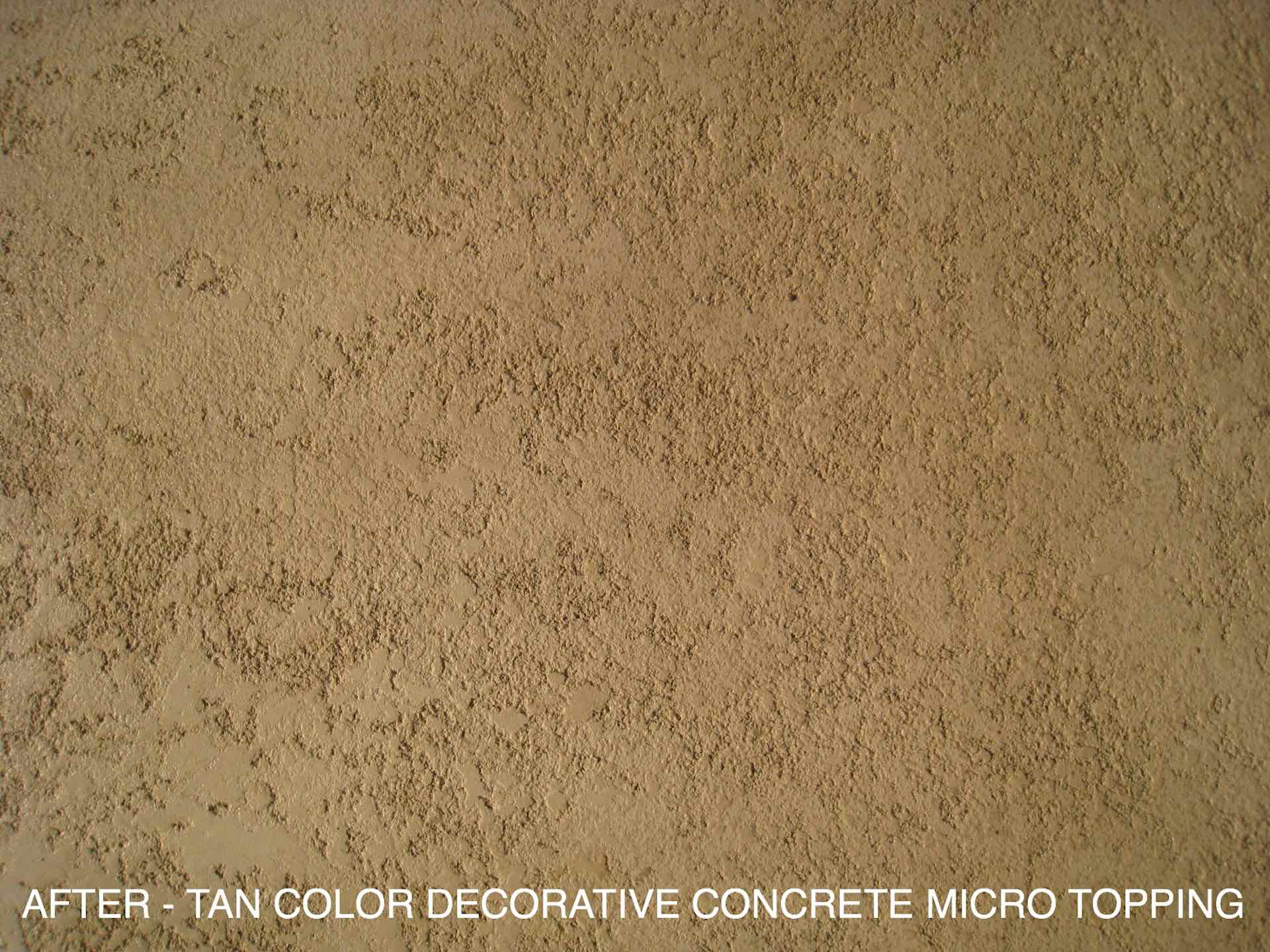 Do you want to make 50% on your investment? Try decorative concrete. We guarantee your satisfaction.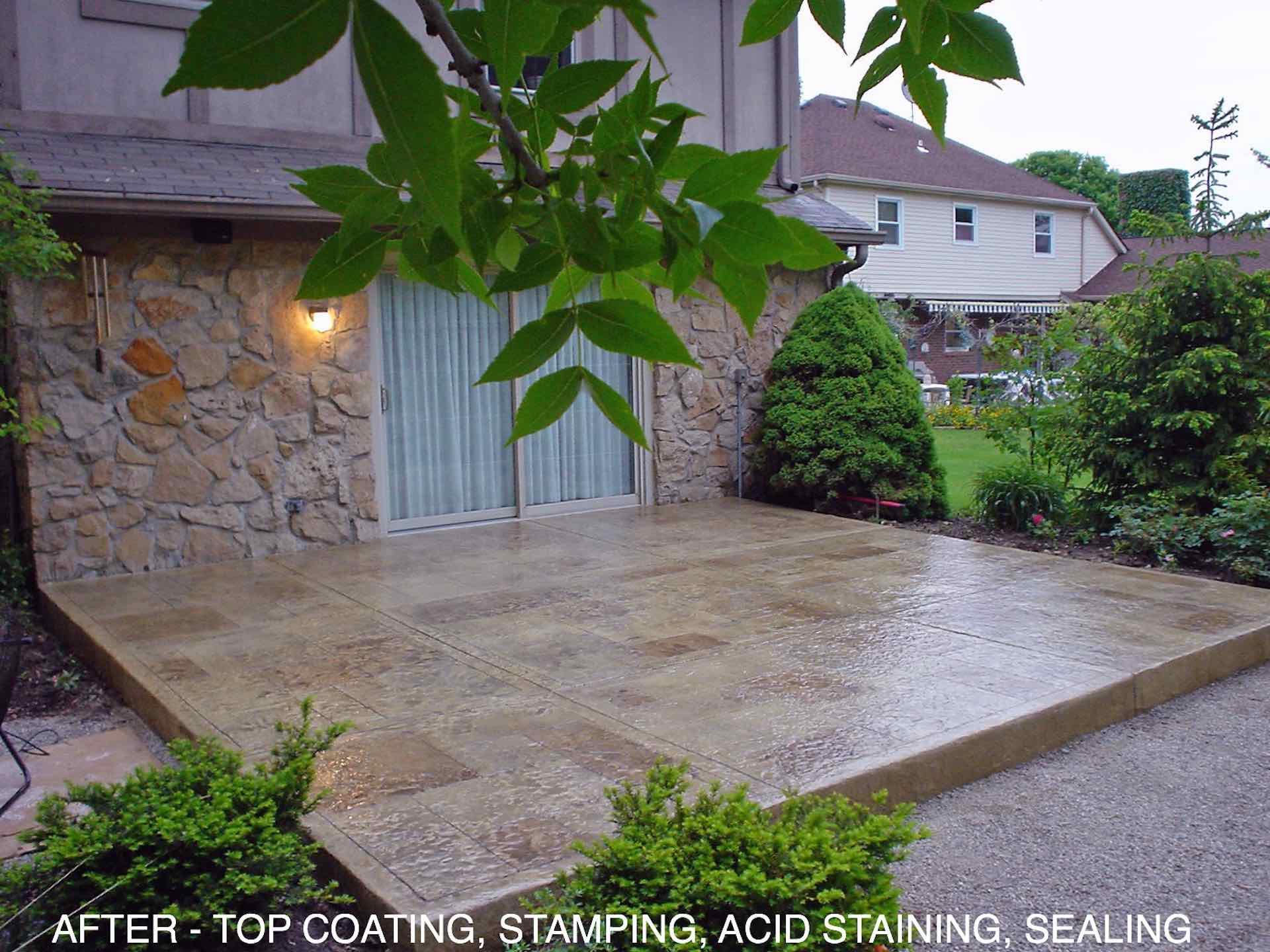 Discover the true potential of your property value with decorative concrete solutions recommended by one of our experts. We will help you determine the best solution to enhance the beauty of your property when you are ready to sell it to an eager new buyer.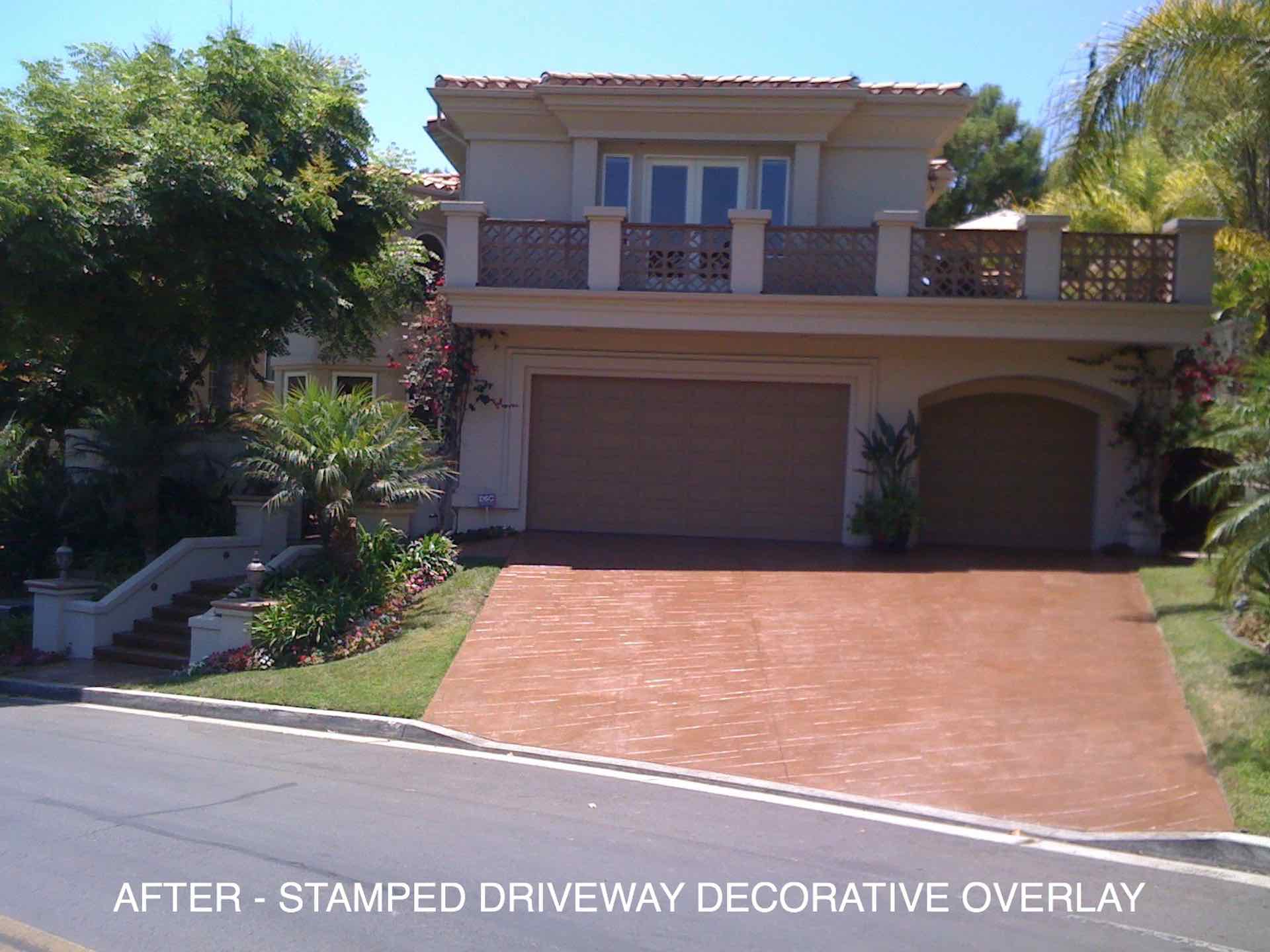 How do you make your property looks its best and stand out in a crowd? Give your driveway or entry area a new look with a colorful stamped concrete overlay.
<-- photo 3 -->
Proper preparation of your existing surface must be done to ensure a strong lasting finish. This patio previously had old cracked tile on top of it.
<-- photo 4 -->
Removing the tile and grinding down the rough surface composed of remnant thin set is the first step. Any cracks need to be filled.
<-- photo 5 -->
Once the existing concrete is clean of surface debris it must be etched to ensure the new overlay will properly adhere. You can see here our team below etching the surface.
<-- photo 6 -->
Application of your initial decorative base layer to a clean, properly prepared surface provides optimal durability. This first coat is often referred to as the 'skim coat' and is applied to a slightly damp surface. From here we finish the area with your preferred choice of our decorative concrete designs. You can have a smoother finish with solid color or more of a textured surface with varying color.
<-- photo 7 -->
Decorative concrete will enhance your patio, garage, balcony, workshop, trash enclosure, wherehouse, restaurant, business, parking garage, mall, storefront, and just about any place where people walk, drive, or pass through as existing concrete is everywhere! But that's just the beginning, we provide decorative concrete solutions for your interior areas too!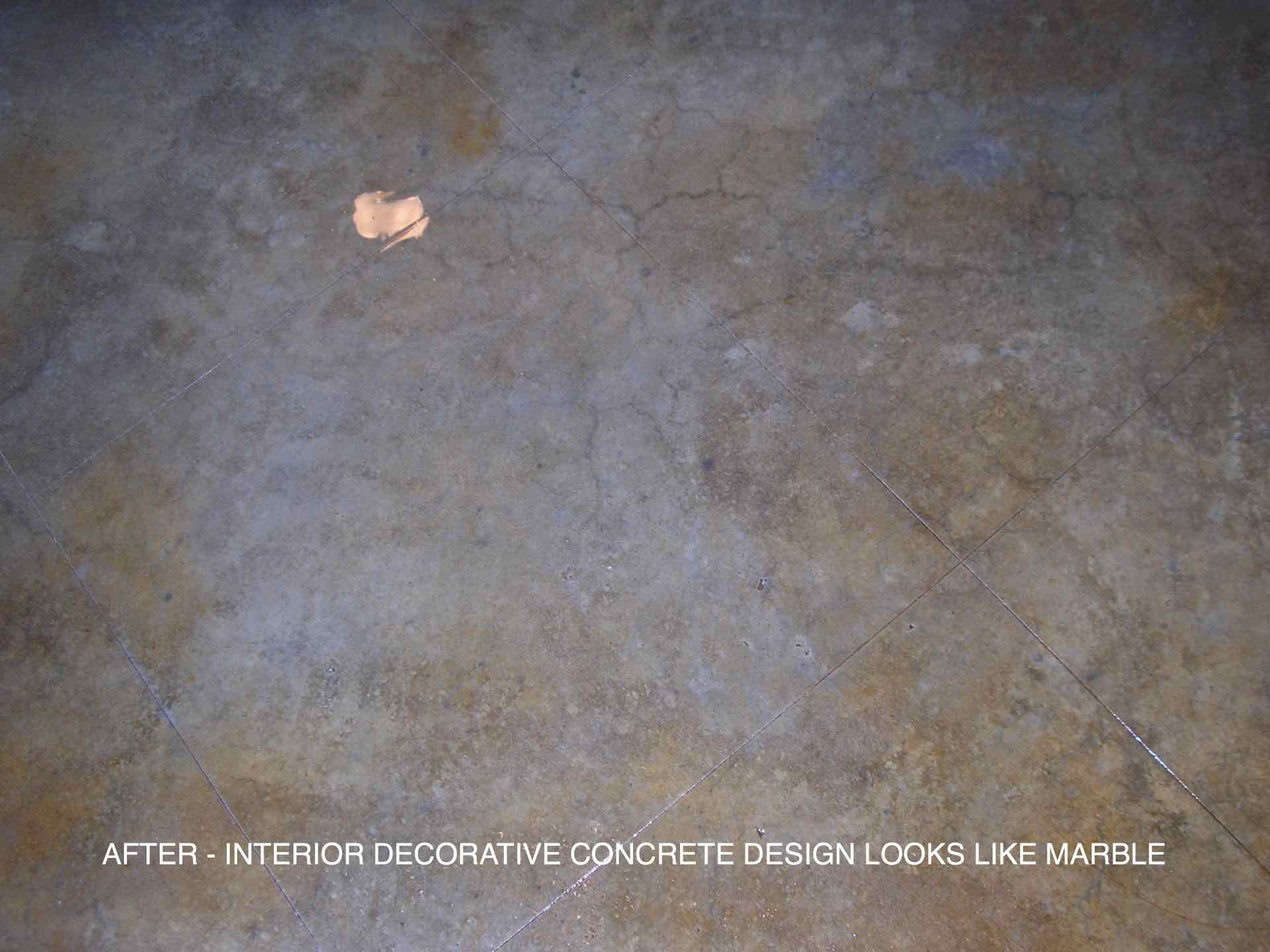 Make an Appointment at your earliest convenience to meet our representative and get any of our many decorative concrete solutions at your property in the greater Santa Barbara area.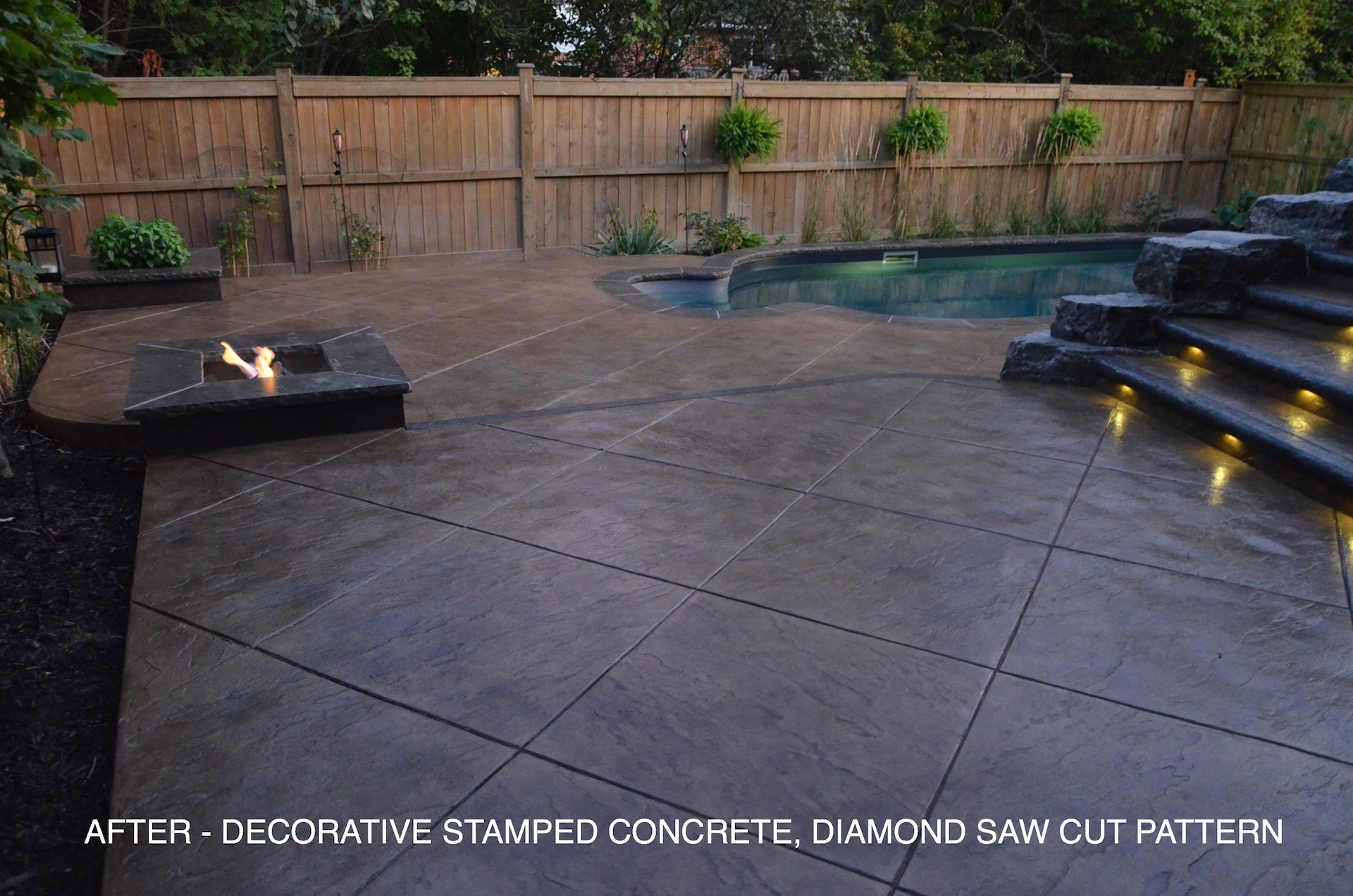 Ready for us to come out?
Questions? 805-964-8635