<-- image n -->
A favorite natural element for professional landscape enhancement at residential properties, entry areas, patios, walkways, and the like is one of many beautiful variations of design and installation of flagstone.
<-- image 180 -->
Your typical flagstone project will involve a lot of muscle, skilled use of hand tools, and years of combined experience to deliever a professional, life-long lasting result.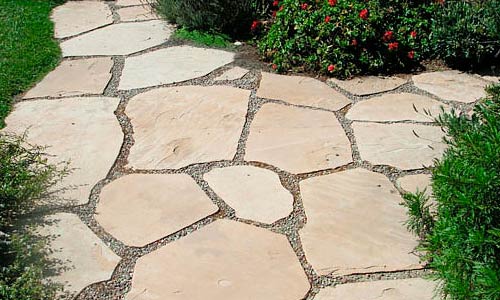 Incorporating flagstone in to your property is one of our favorite specialties as we really love to see how it brings beautiful, natural flowing designs so cleanly and clearly it makes our work look good too.
<-- image o -->
Your architecture will be enhanced precisely how you want it with variations in color, texture, and installation pattern elements.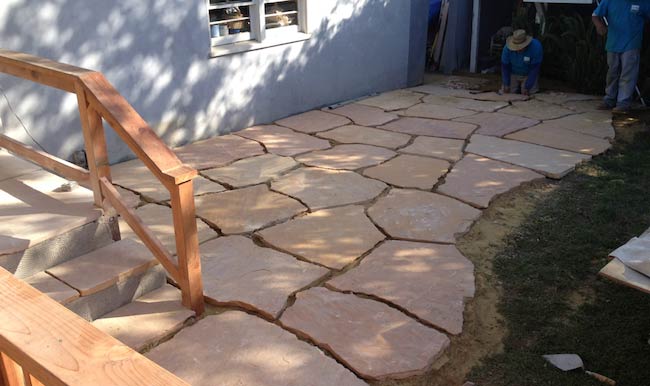 Whether you like your flagstone in pieces small or large, enhancing your landscape or interior flooring with natural beauty is a sure bet to please onlookers.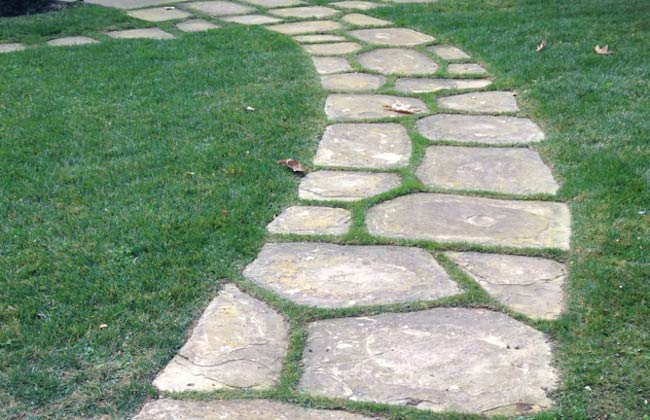 After years of enjoyment your property will grow to the full potential with flagstone elements throughout. With our professional guidance and assistance you can be sure to avoid common mistakes and rest easy while our strong technicians do the physically demanding work.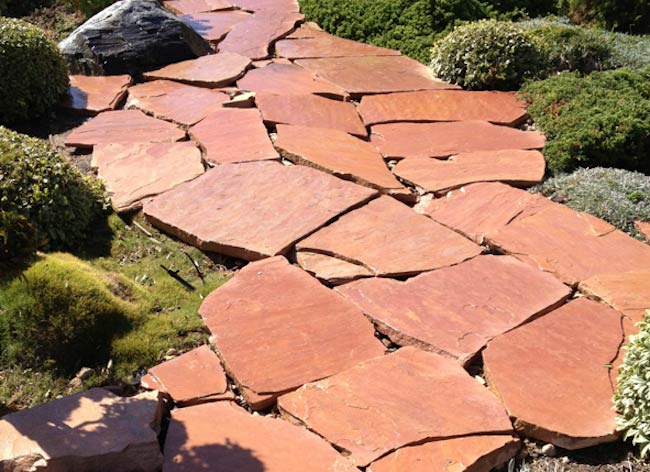 Looking for a unique color of flagstone? Not to worry... it might take some time, but we can usually find something you will be happy with. Plus, with great relationships throughout the country and beyond, you can be sure we will acquire even the most exclusive and hard to find material to complete your flagstone and related landscape improvement project.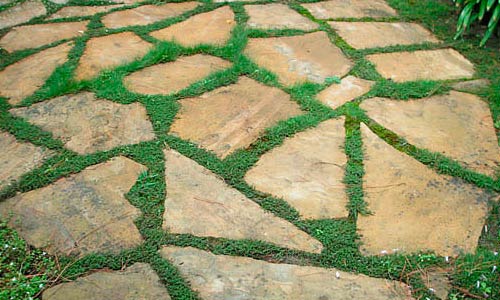 Heavy handling and precision cutting, chipping, and setting come with a heavy toll on the shoulders, neck, and back. Are you planning to revamp you exterior? It could probably look a lot better with some of our flagstone enhancement creativity.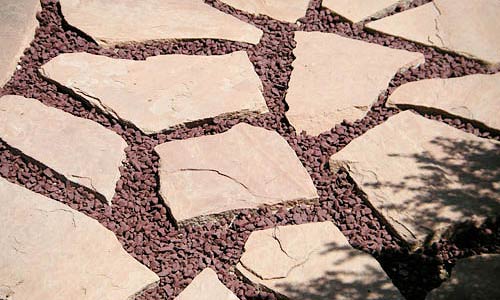 Go ahead and set a time to meet with one of our representatives and create the flagstone features of your property to last. Make an Appointment.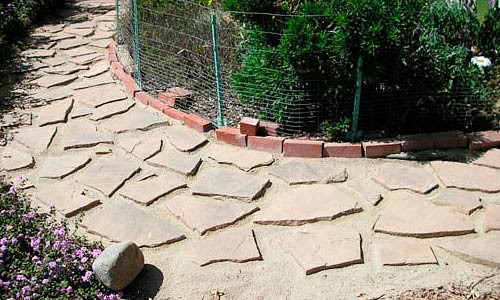 Don't want to break your back trying to lift heavy rock? Concerned about literally sanding off the skin on your finger tips? You have reason to be alarmed as flagstone work is very physically demanding. However, the beauty of a finished flagstone project is always an improvement worth the effort since it looks good and works well for a lifetime of enjoyment.
<-- image p -->
Improve the value of your property and attractiveness of your landscape with expert assistance from our flagstone team. We deliver fine looking finished flagstone products time and time again for all types of landscape enhancement, residential and commercial.
<-- image q -->
Hoping to expand your flagstone environment up on to a wall? Our team can face walls, chimneys, structural foundations, fireplaces, fountains, and more to your designers taste or your preference.
<-- image r -->
Our flagstone work is second to none! We have all sorts of solutions for flower bed enclosures, benches, wall veneers, wall caps, etc.
<-- image s -->
Ready to have us come out?
Questions? 805-964-8635