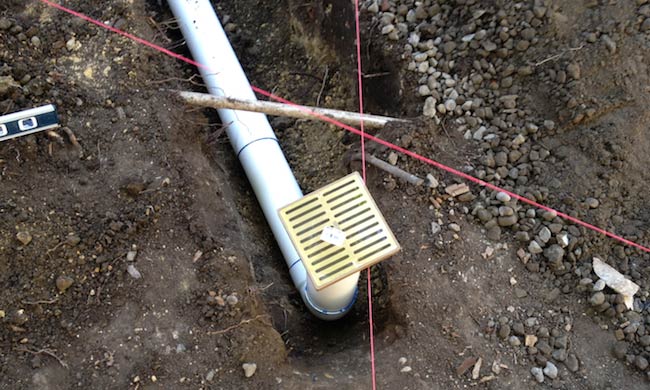 Experiencing puddles and constantly wet areas on your property? Or are you just seeing certain areas drain improperly when it rains? We resolve these issues and more with our french drain systems and make sure the water can go where it should.
<-- image z -->
Are you hoping to see your landscape thrive and have proper balance of water on the property with a drainage system? Our french drain experts will be sure to develop a proper drainage system schematic to meet the needs of your unique situation.
<-- image a1 -->
We can connect your downspouts to an underground drain system and beautify the looks of your property.
<-- image a2 -->
Is your property sloped or sitting in a valley? If so, most likely you would benefit from a french drain system upgrade. Most of our clients have problems with outdated PVC piping or no drains at all. Tree roots can clog up the older drains without anyone ever knowing, and the result can be sink holes in your driveway, patio, or even the street in front or behind your house.
<-- image a3 -->
We provide commercial and residential french drain solutions for the discerning property owner who wants a professional result. We guarantee our french drain solutions for 10 years.
<-- image a4 -->
Make an Appointment today to meet with our french drain specialist. We will come to your property and find a solution to your drainage needs.
Ready to have us come out?
Questions? 805-964-8635