<-- image 139 -->
Clear and clean gutter systems and landscape drainage serve a very important purpose in maintaining the integrity of your property. Everything from the wood on your upper eaves, to the siding on your walls, fascia boards at the perimeter edge of your roof, and the entire landscape below is affected by improperly flowing gutters. Ironically, gutters are still one of the most neglected areas of outdoor cleaning and maintenance.
We are gutter cleaning and property drainage specialists for all types of residential and commercial properties. Blocked gutters can cause serious damage to your home and property. As an important part of your property's weatherproofing, it is crucial to stay up-to-date with maintenance. A trained ClearView expert and our ongoing scheduling system for proper routine maintenance will help you stay on top of it.
<-- image 140 -->
The way you choose to manage the water flow and drainage on your property can make a major difference in your long term maintenance costs. We recommend never attempting the cleaning of your gutters alone as alarming statistics of injury and death to non-professionals attempting gutter cleaning and roof area maintenance is quite unfortunate. Our OSHA approved equipment and safety-trained gutter cleaning experts will get the job done right for you so you can stay safe and free of concerns. We are lift operators, fall restraint certified, and carry liability and workers comp insurance to guarantee our responsibility for work we do on your property.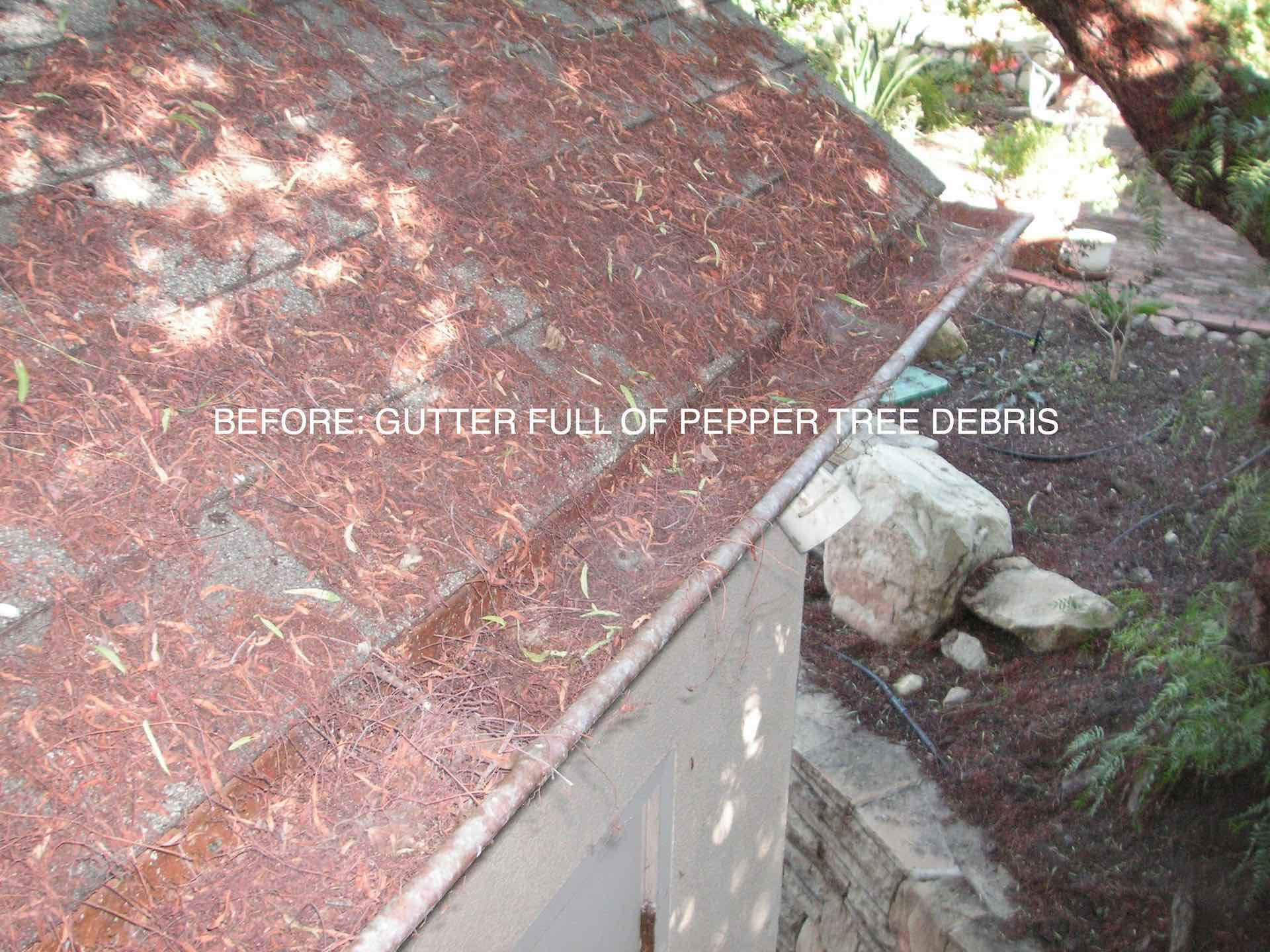 Rain gutters are designed to channel water from your roof to the downspouts, and hopefully push the water out the bottom and safely away from your structure. Reduced water flow or lack thereof caused by buildup from leaves, silt, ash, dust, and sand will result in a mucky sludge settling in your gutters. As seasons change your gutters will naturally accumulate different levels of spores, seeds, and leaves from surrounding trees. The resulting buildup over time will cause mildew, mold, and even weed or plant growth. Believe it or not we have seen fully developed plant life residing right inside ill-maintained gutters! Whether yours are filled with several inches of dirt and sludge with tall weeds and sludge or pine needles, leaves, or twigs, we will clean your gutters and clear the downspouts to keep them functional.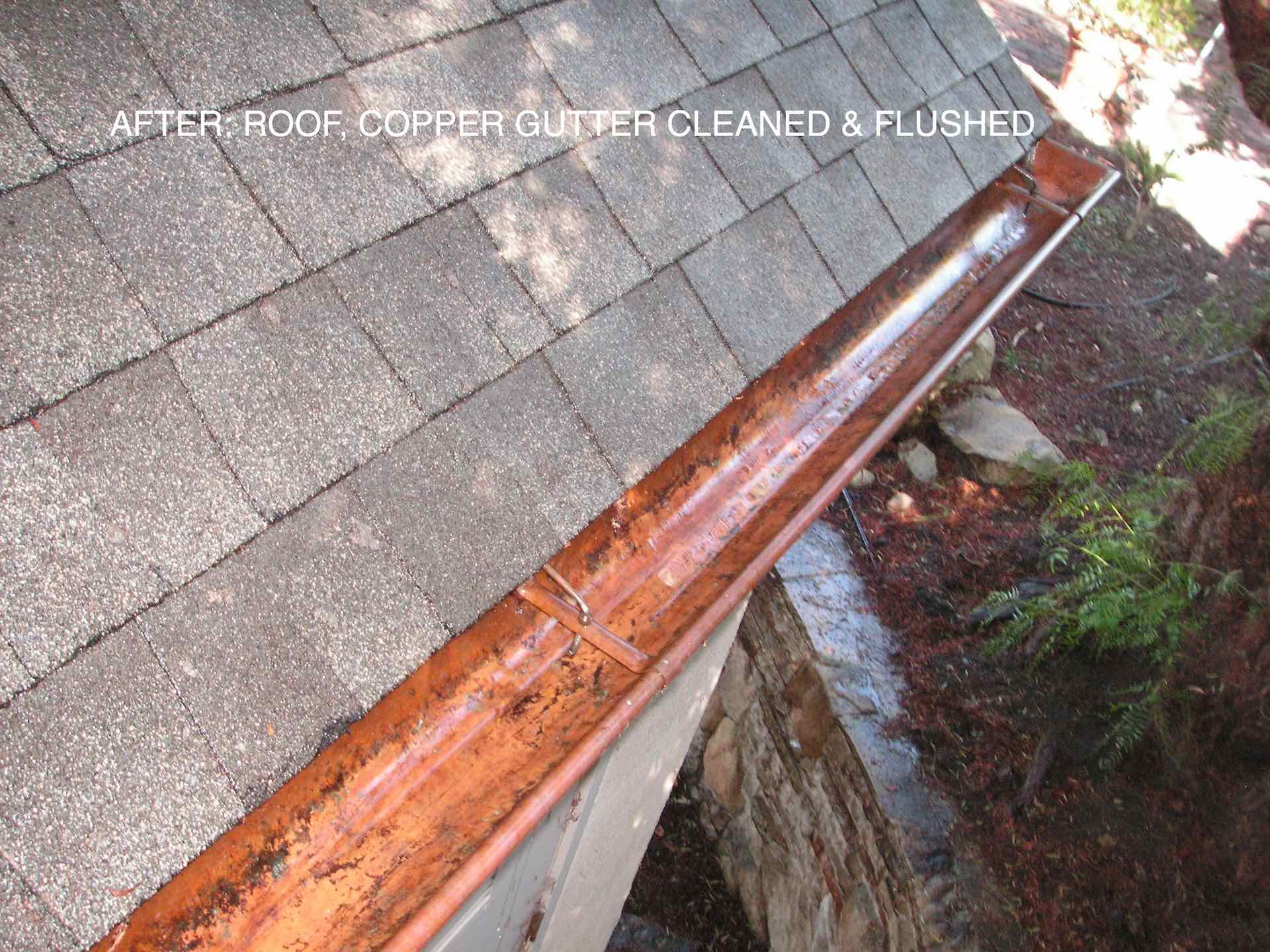 If you don't like seeing plant life and mossy buildup in your gutters Make an Appointment. Our representative will meet with you to resolve your gutter cleaning needs immediately. Heavy accumulation of debris inside a gutter channel will eventually force water over the edge. An unattended-to leak in your gutter system will likely result in staining on your walls, and can quickly progress to more costly repairs like dry wrought in your fascia or eaves, and in worst cases roof repairs.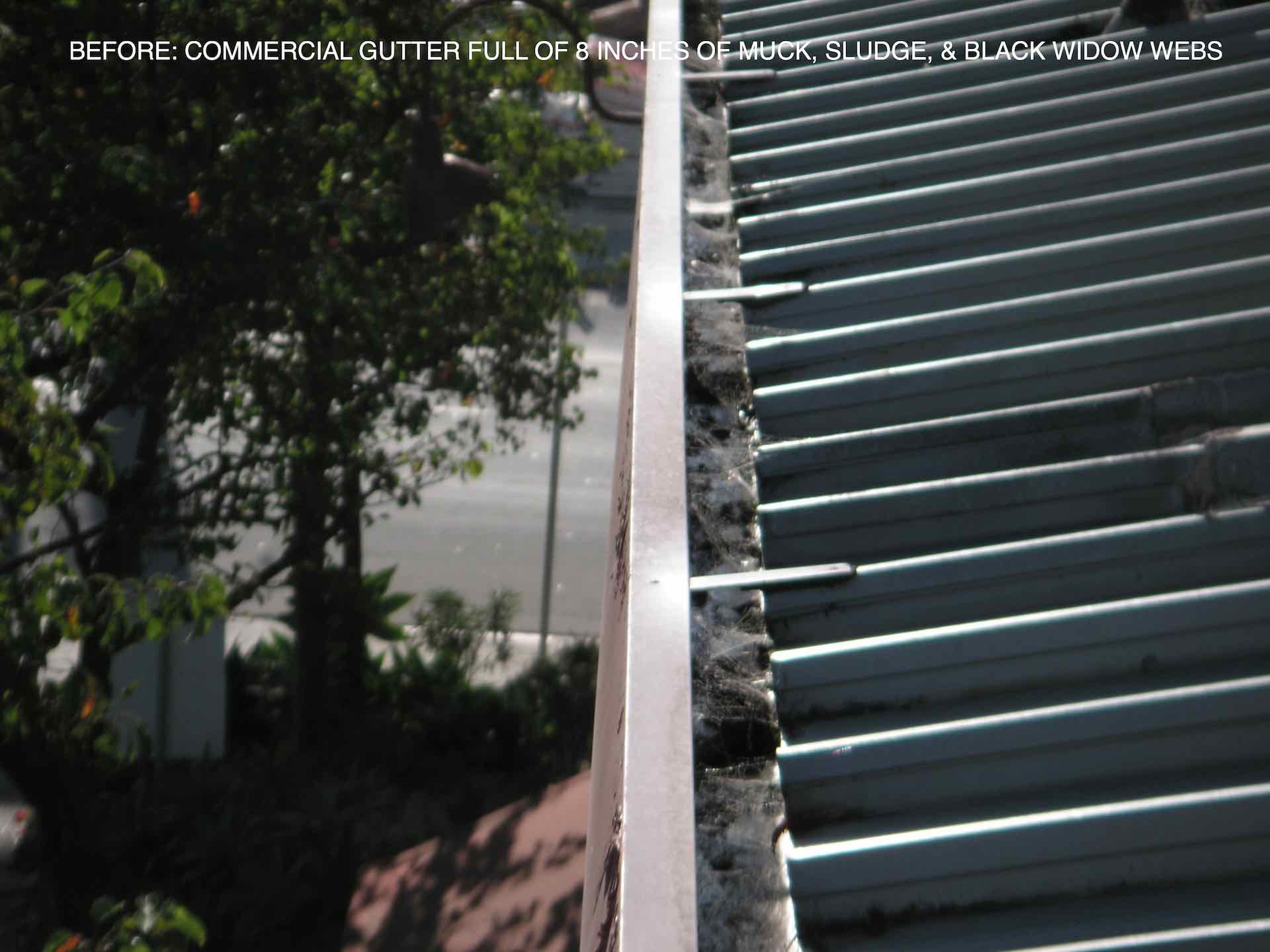 Fortunately we have solutions for even the worst rain gutter and drainage problems. Our team of experts will do a thorough inspection of your gutter system following our initial cleaning and flushing to confirm everything flows properly. Typically we set a schedule alert on our calendar for your desired frequency of service to remind us when your next gutter maintenance is due. Being that gutter maintenance services typically don't require you be present, we can simply alert you by email in advance of each service to keep you in the loop of when we are coming, and you won't ever have to worry about dealing with the gutters yourself again. Determining what frequency you want is up to you and can be discussed with our representative if you need a recommendation.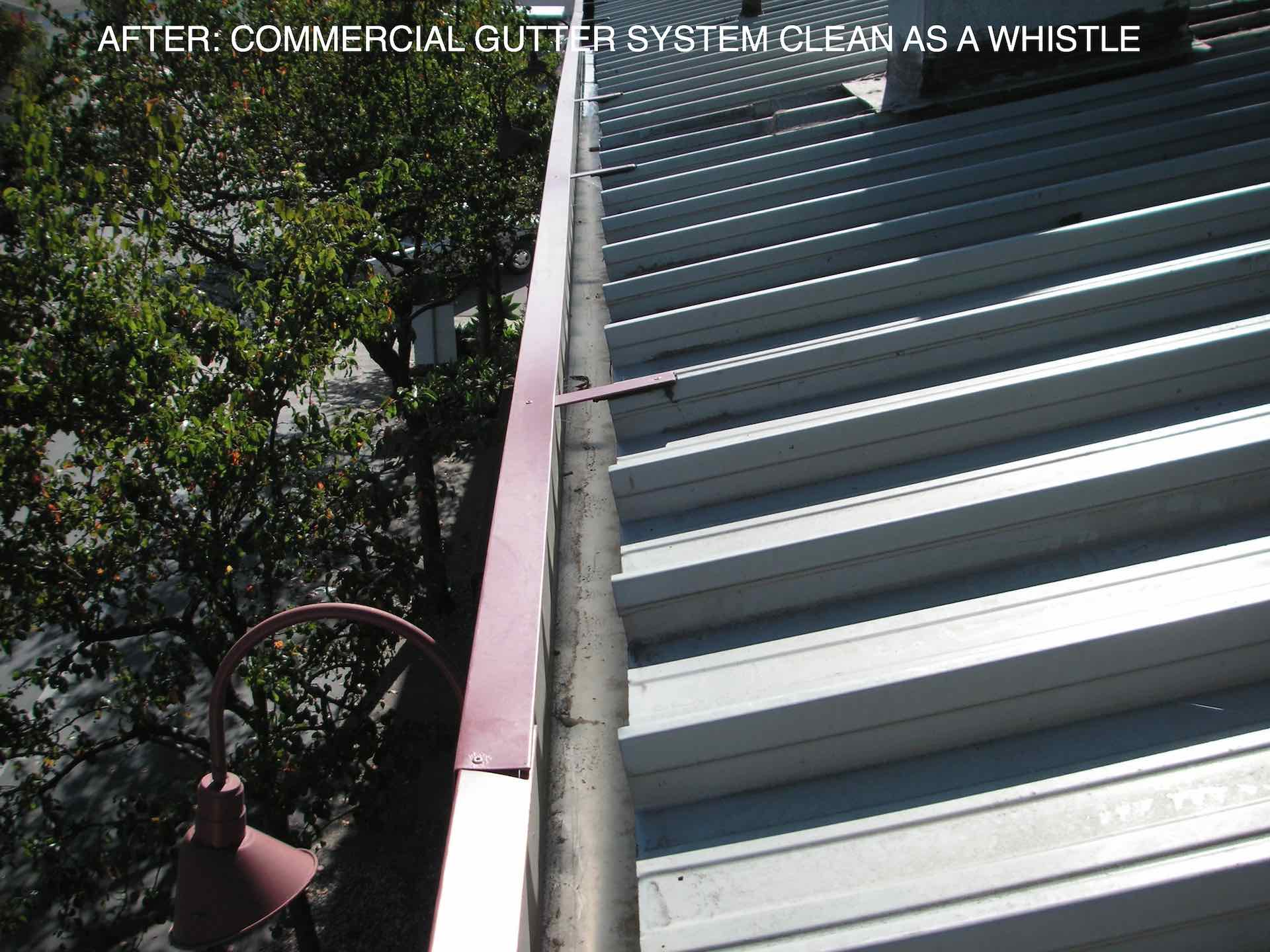 We also repair and adjust improperly angled or poorly attached gutter and downspout sections. Already looking at dry wrought or rusted out gutter areas? No problem. We can patch holes in the gutters to make them waterproof and patch and paint the fascia boards to make them look like new again. We hope to save you the cost of replacement, but of course we can help you with finding suitable replacements too if your gutters are beyond repair. Whatever you choose, we always try to save you money when possible, and therefore specialize more in the maintenance and stability of your existing gutter system than replacement with new.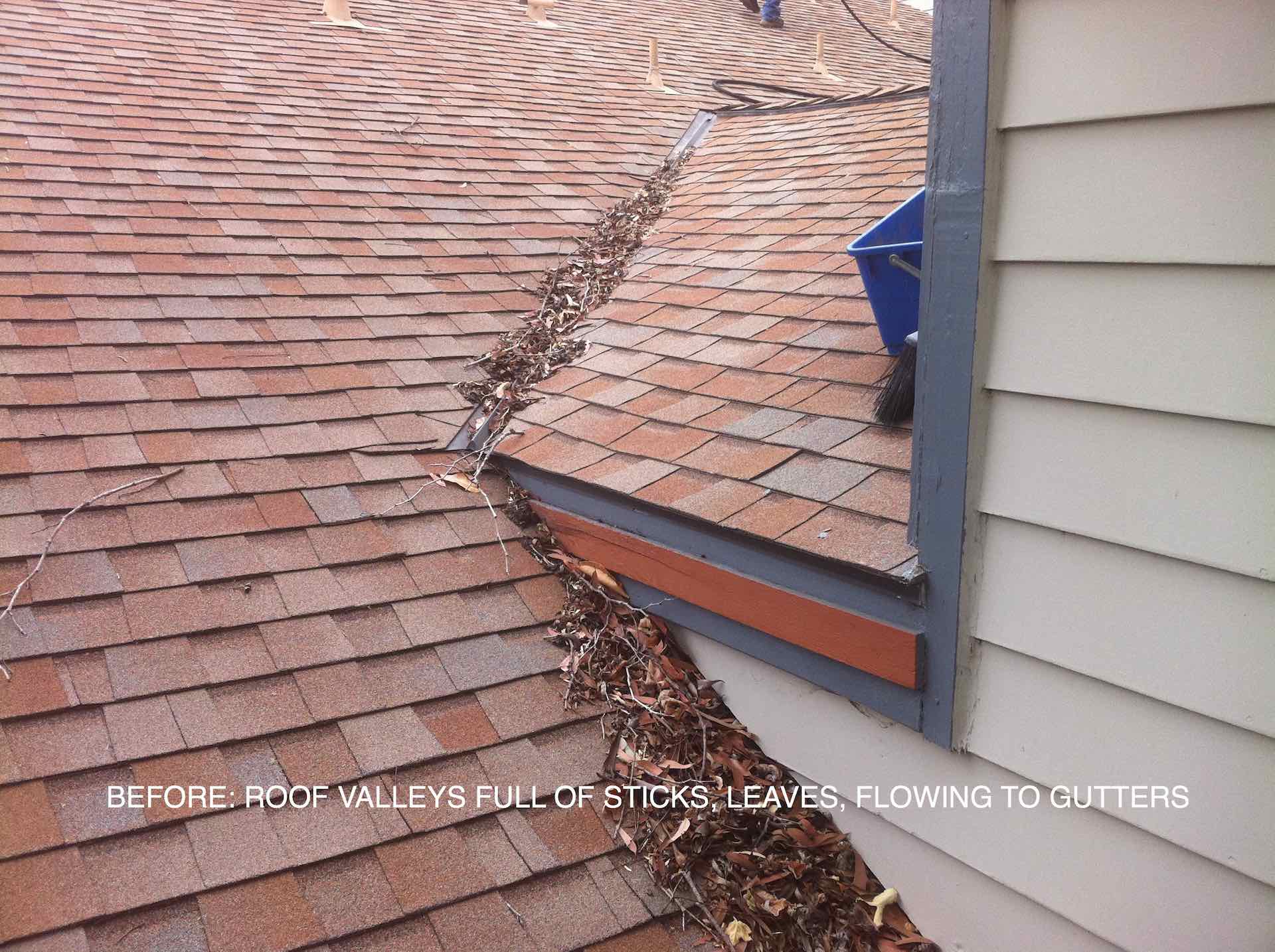 As for saving money, always consider how your property is angled, and where the water is going. When rain water catches loose dirt and smoggy exhaust particles that gather on the surface of your roof, it carries them straight in to your gutters. Acting like a river bed the sediment will build up on the bottom of your gutters until it is cleaned and cleared away. Water flowing on to the ground from your downspouts will puddle if it is not angled downhill or ideally in to a well designed property drainage system.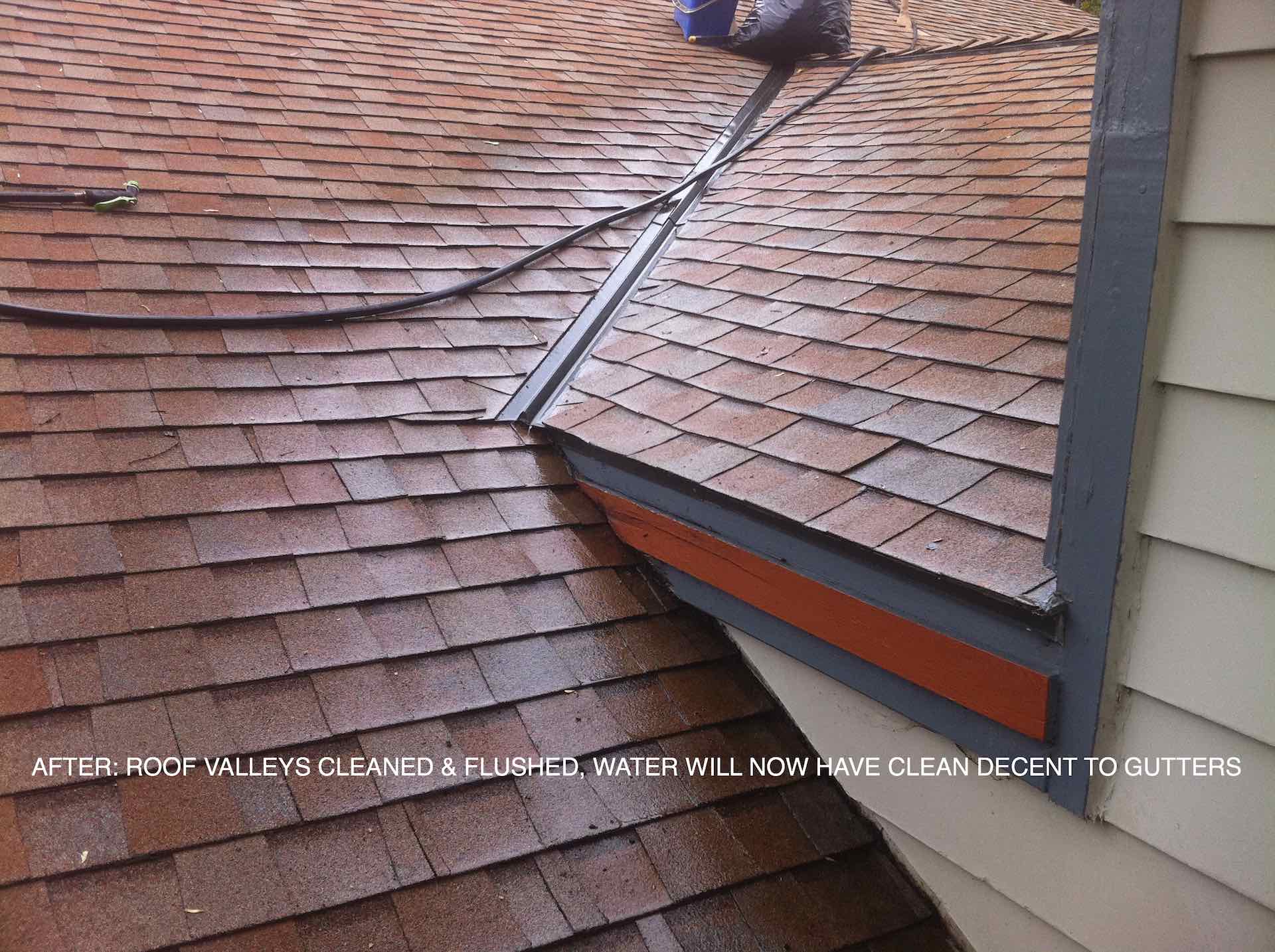 Our gutter system experts will visit your property to evaluate your gutter system and determine a professional solution to your needs. Make an Appointment to get your rain gutters and property drainage system the attention it deserves.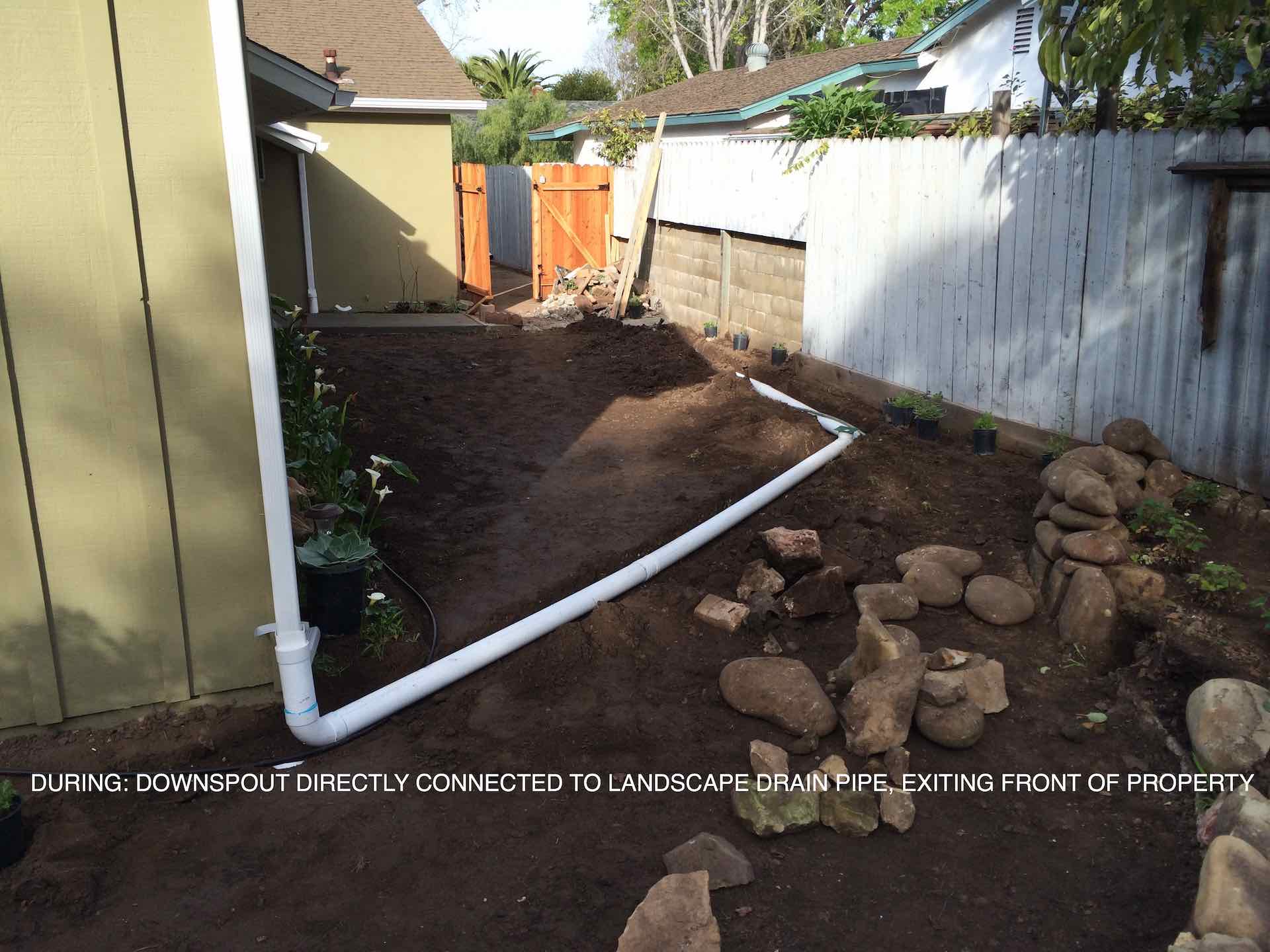 Ready to upgrade? We can improve your gutter system to incorporate your rain gutters and downspouts with your french drains. We also specialize in french drain installation for sloped properties and water flow management. For landscape irrigation, landscape construction, or a new drain system for your landscape project as it pertains to your rain gutters or the rest of your property, we can assist you with our professional landscape crew to dig and install the drains, and make sure water on your property is flowing away from your structure as it should. We are a California state licensed landscape contractor for all your landscape design, slope management, hardscape construction, drain and irrigation installation needs. See our landscape page for more info.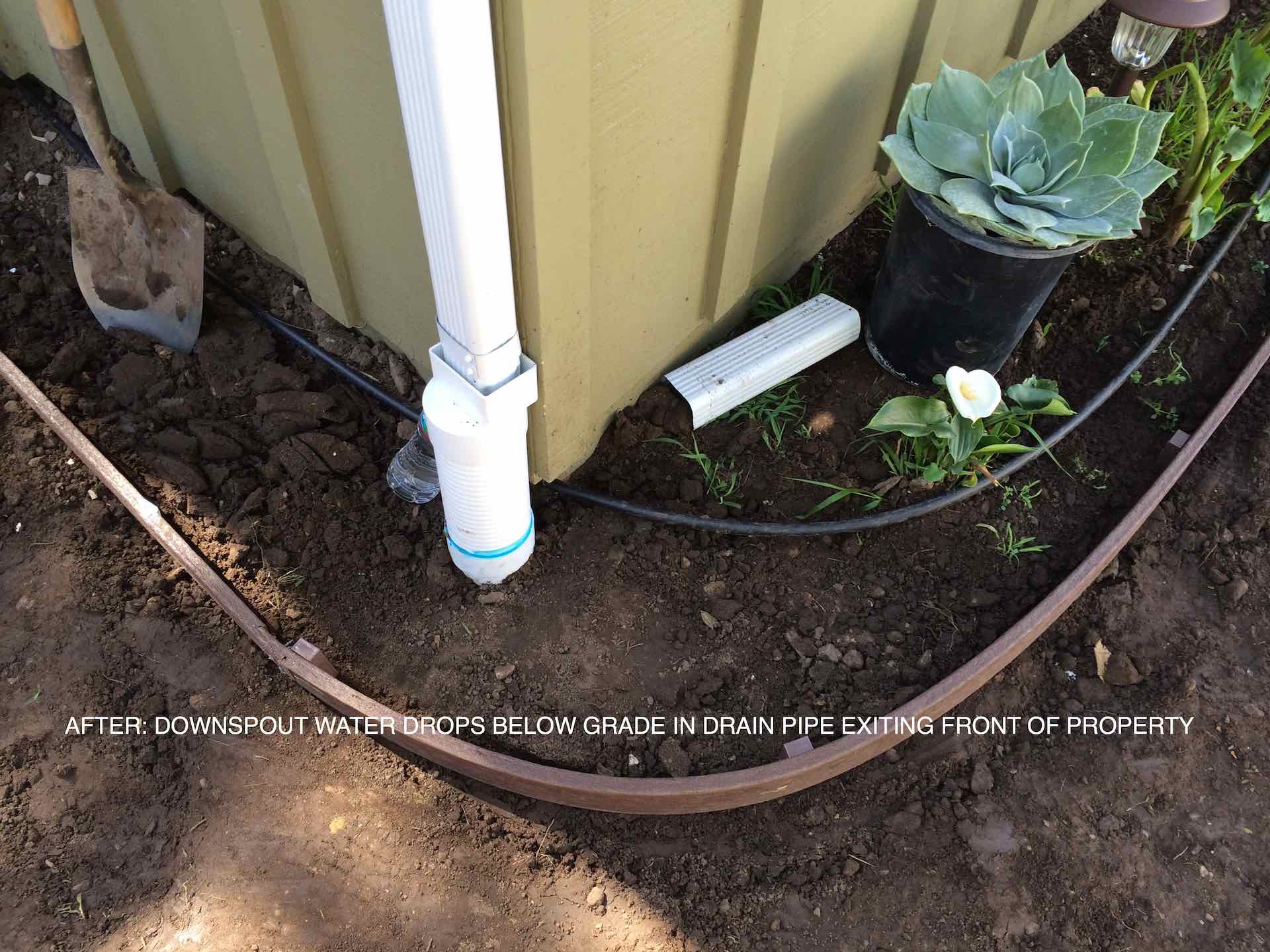 Without regular cleaning, gutters can actually become so clogged that they get too heavy and pull away from the wall. If this happens, and the gutter becomes mangled, it will not do its job properly. All types of other collateral damage can occur as a result, costing you wasted time and money. ClearView can always help you repair damaged gutters and reattach them, but keeping your gutters cleaned regularly is the best way to save you money and effort in the long run.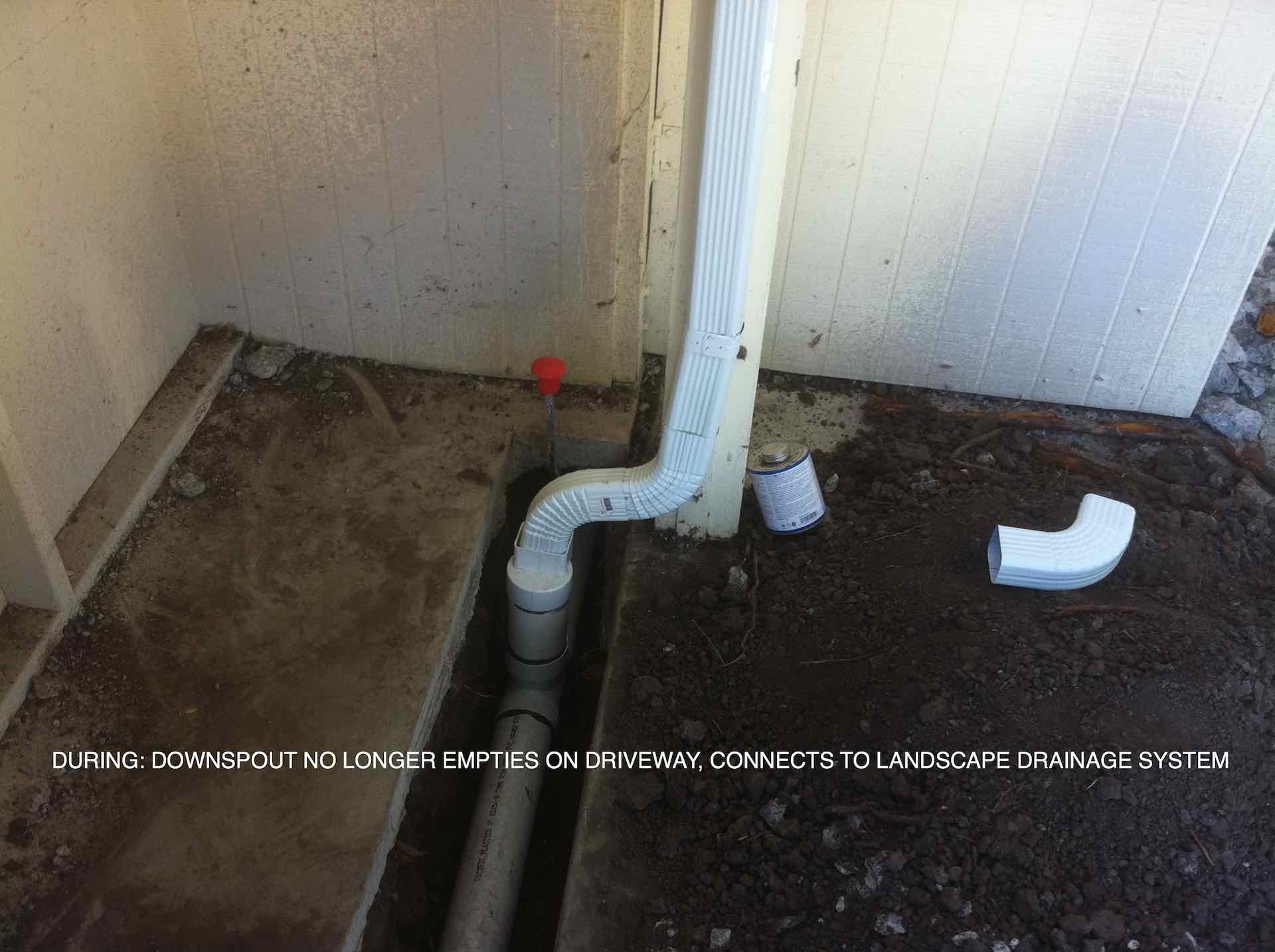 Make sure the beauty and value of your home or office remains. Ask us about our property detailing maintenance plans to keep your gutters and entire property perpetually clean!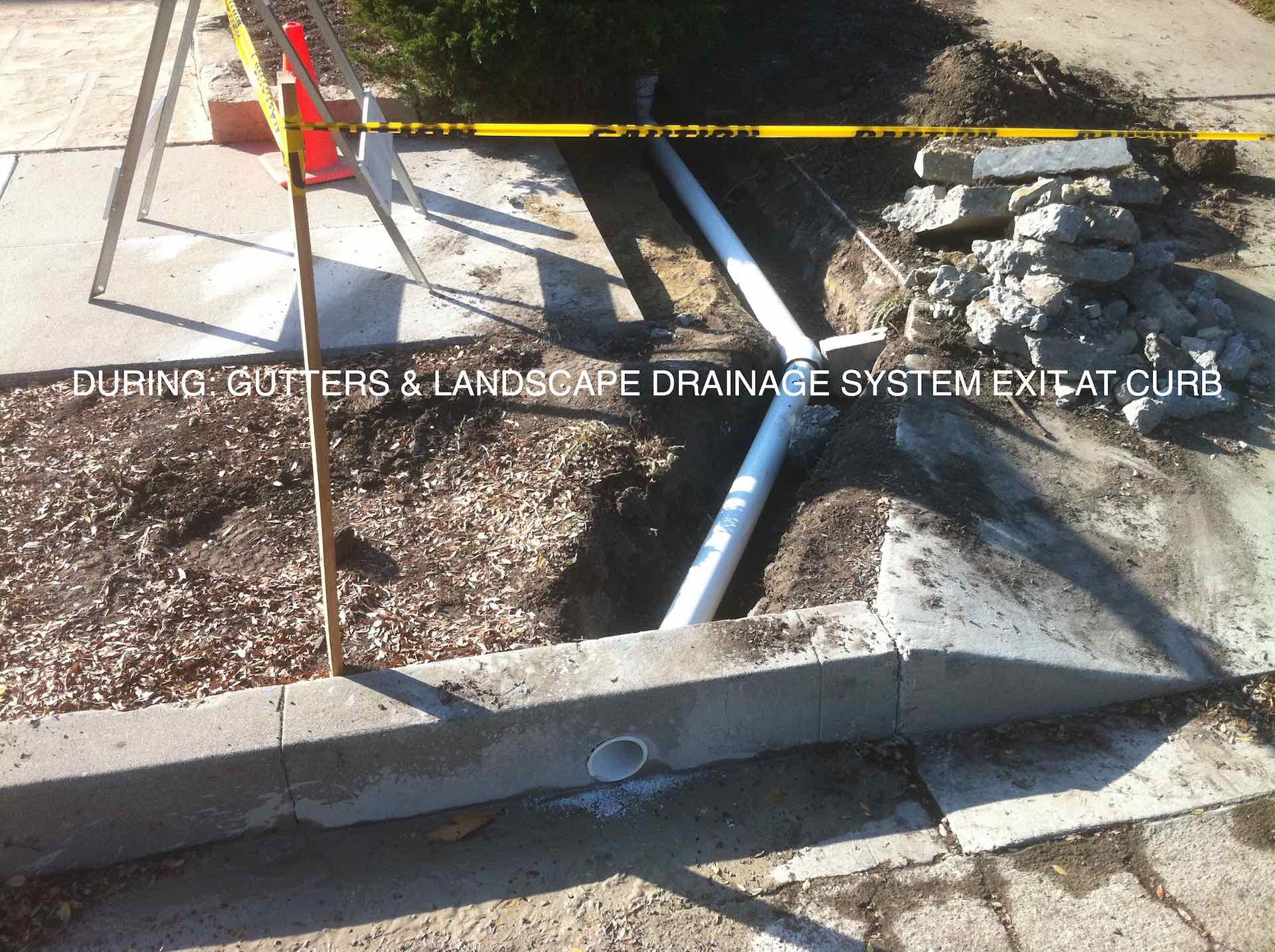 Licensed, bonded, insured and guaranteed, we are the choice for homeowners and businesses throughout the Santa Barbara and Ventura areas for residential and commercial gutter flushing, downspout cleaning, water flow management, and property drainage services. We resolve the liability of blocked gutters for good!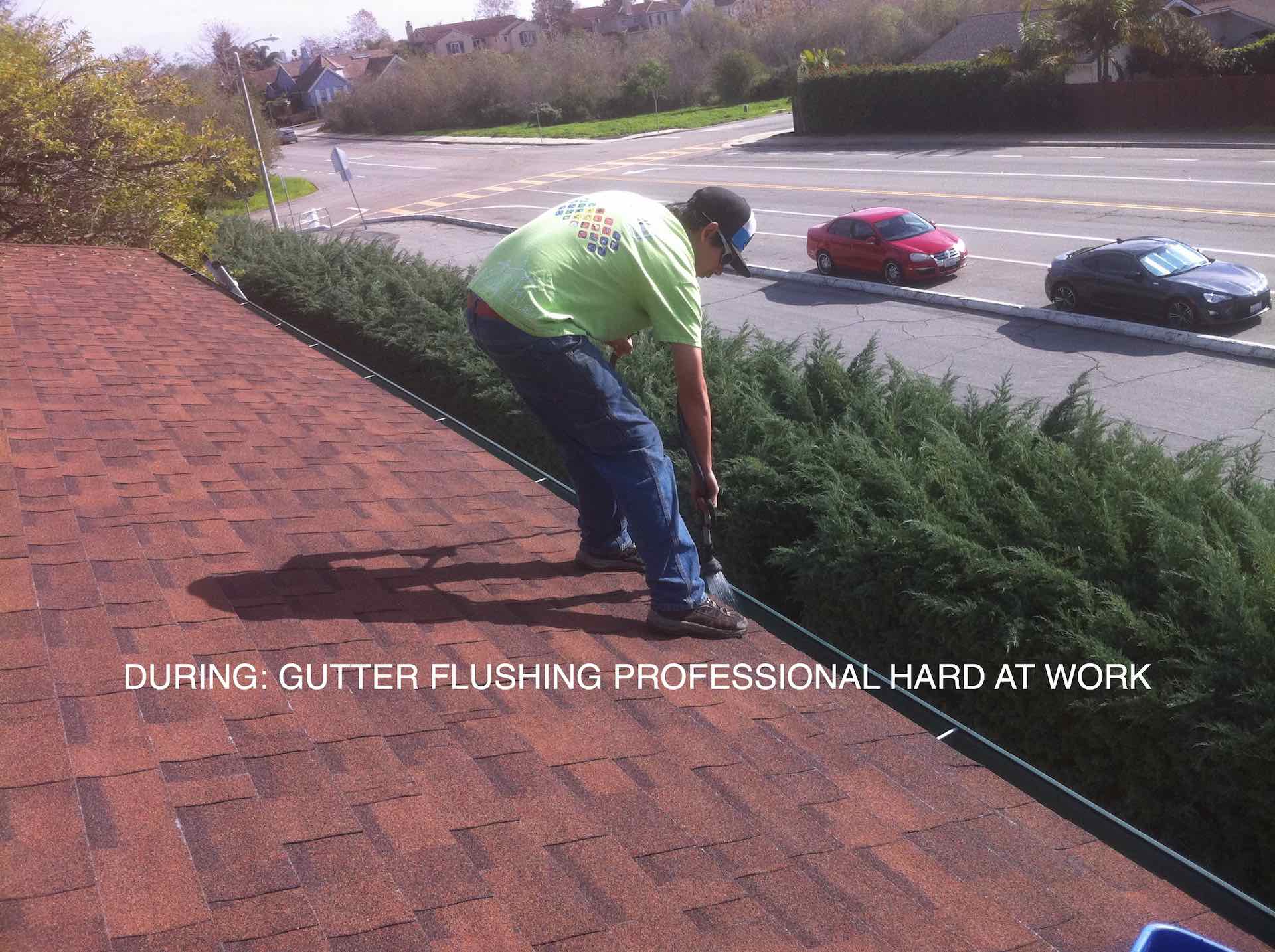 Ready to have us come out?
Questions? 805-964-8635