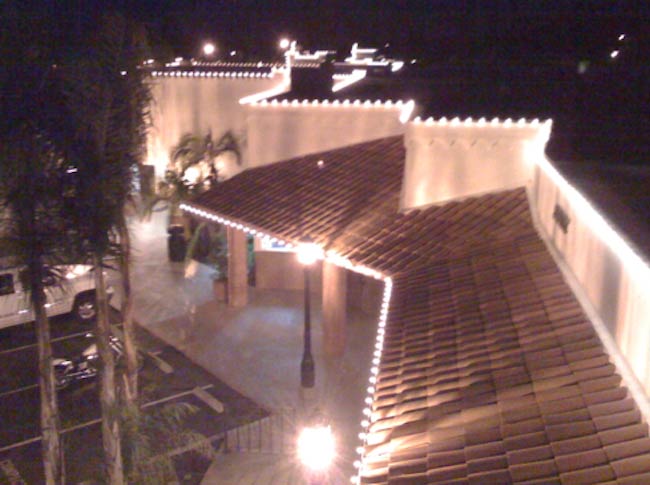 Commercial property management, commercial property owners, and any other sort of commercial property owners associations responsible for bringing cheer to your property for the holidays... we are your one stop resource for commercial holiday lighting in the greater Santa Barbara area.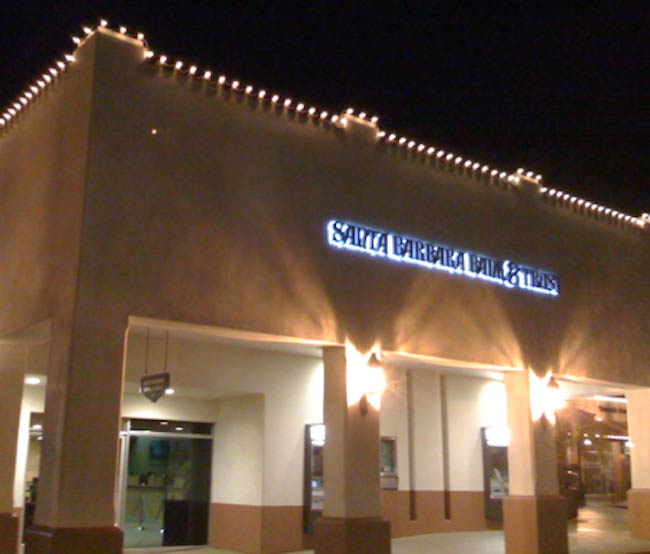 We bring the crowds to the mall, shopping center, store front, or office building with smiles and gratitude with our professional commercial holiday lighting and decorating service. We also provide residential holiday lighting services for your home. If you are in need see our residential holiday lighting website section and more for improvement of your various properties.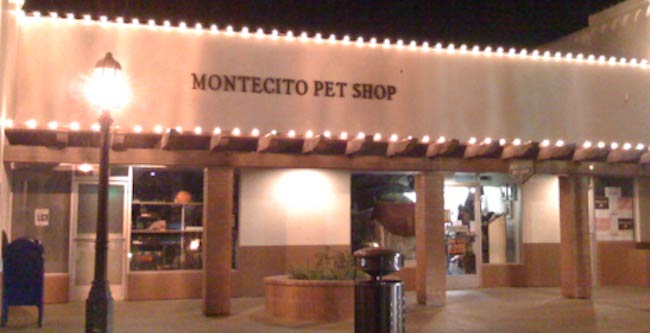 Get your commercial property looking festive and fun for the holidays. Our commercial grade decor and lighting solutions make your property look legitimate and solid in the mind of your customers, employees, or anyone else passing. Our designs cater to the eyes of individuals who typically are left with a positive outlook on their situation, perhaps even left with a smile as they pass by.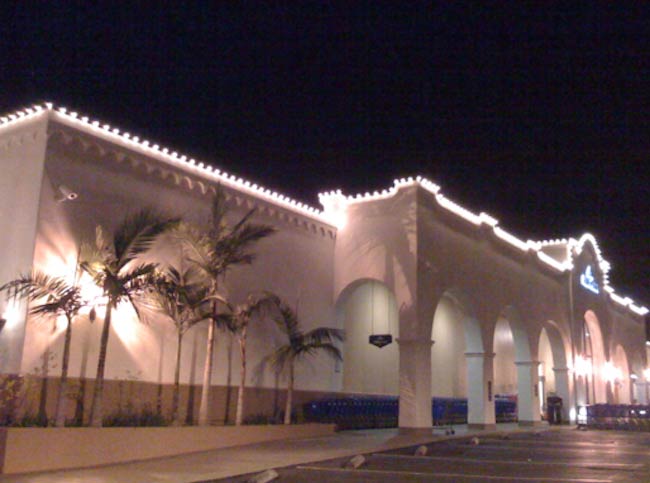 Working with budgets large and small, we bring real joy to your property with amazing, customizable decor and commercial holiday lighting solutions you can use year after year. Elaborate designs and unusual effects created by our commercial lighting and holiday decorating team leave lasting memories and impressions for future good will with your reputation to anyone who sees it.

Concerned about permits, hazards, insurance, licensing? You should be! The unprecedented number of tenants, or tenant employees / maintenance workers, office staff, property owners themselves, and even security guards trying to handle commercial property lighting and decorating only to fall, get injured, and sue or simply get hurt and incapacitated beyond return to work or normal physical activity... its a serious problem to avoid. With our combined years of experience, OSHA certified safety training and equipment, fall restraint harnesses, boom lift certification and training... you are sure to have a job professionally done and free of worry or error.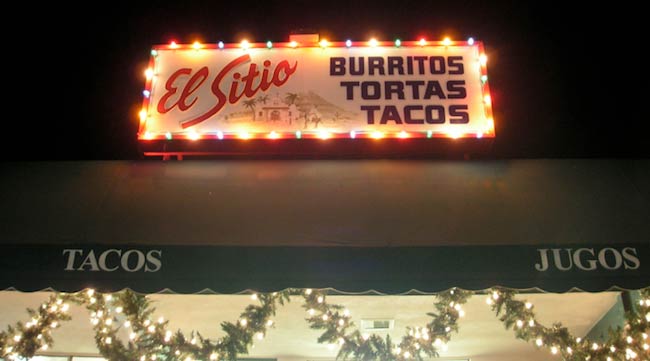 Backing our sound commercial holiday lighting reputation and man power is a full general liability, workman's compensation, and commercial automobile insurance policy. Looking for specialized forms, certificates, or proof of insurance? Give us a call and let us try to resolve any possible concern with a reasonable response.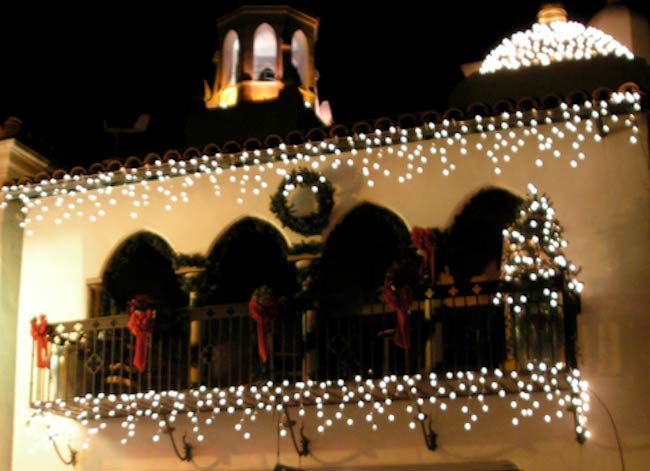 From strip malls to office buildings, city downtowns and streets to retail stores, our team of commercial holiday lighting experts gets everybody into the holiday spirit with professionally installed holiday lights and decor. After all, as the busiest shopping time of the year, you want to look the part and play it up for all your customers. If you are in the holiday spirit, they will be too. And that will get the cash register ringing!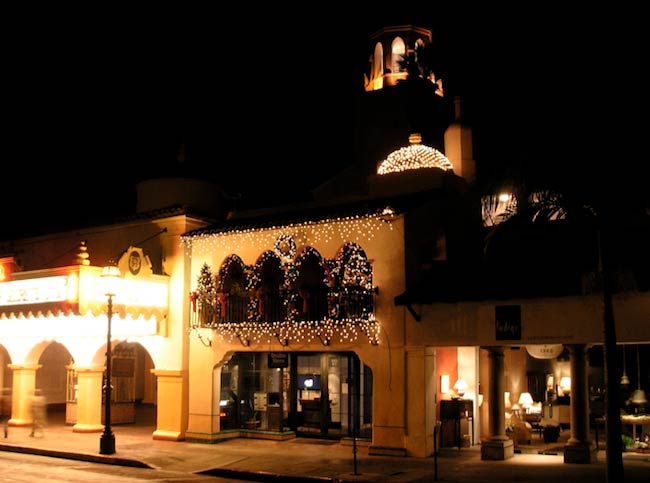 Like our commercial holiday lighting services enough and we can be available all throughout the year. Take a look at our list of many lighting opportunities for more holiday lighting at your property.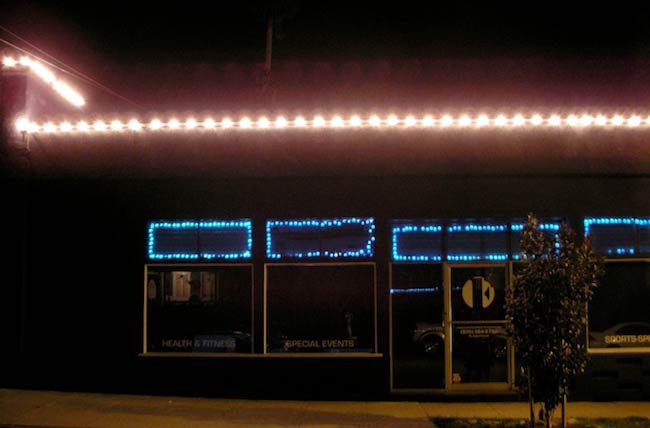 Of course, it's not all about the commercial aspects of the holiday season. Lighting up your office or store also makes it look great and gets your employees and co-workers into the season of giving and gratitude. Whether you have a simple lighting system or have a more elaborate, custom designed lighting plan, we are here to assist.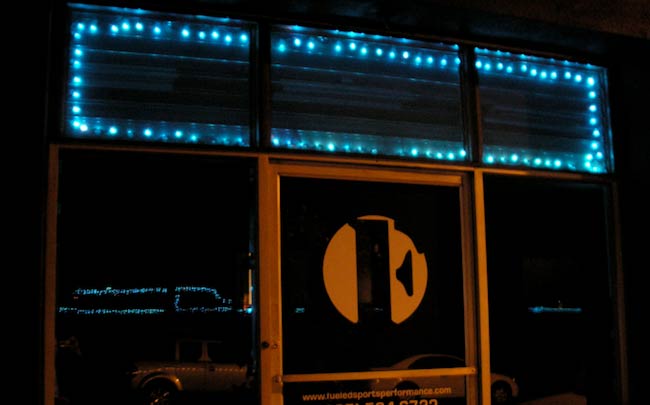 We have a wide assortment of commercial grade holiday lights and decorations available, including popular LED styled lights if you are really looking to have a long term lighting solution or simply save on your monthly electricity bills. But don't be surprised when you find out that LED's cost about double or even triple what normal incandescent lights do.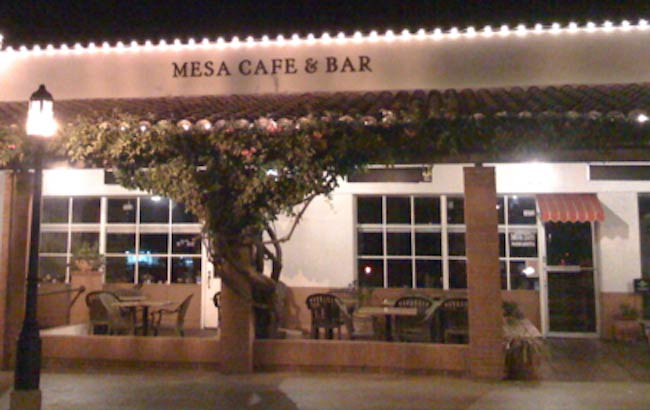 We also have specialty holiday lights for commercial use that change the atmosphere of a space. Utilizing shadows and color, the right lights can add a significant improvement to the look and feel of any room or outdoor area.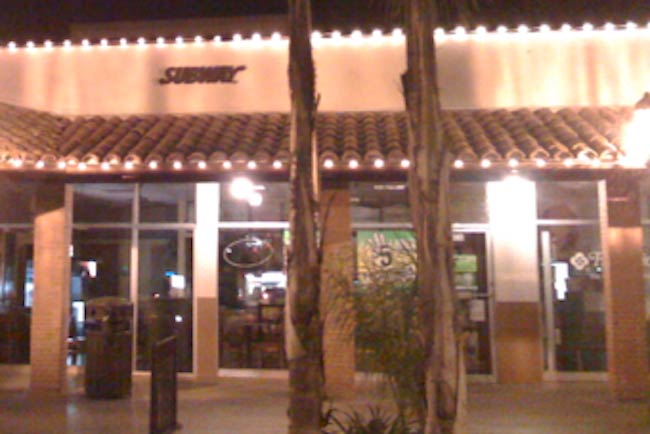 Ready to have us come out?
Questions? 805-964-8635