<-- image 195 -->
Are you looking to improve the looks of your property with a little bit of color or style with beautiful plants, flowers, trees, or a landscape of fresh grass? We absolutely love giving our clients a beautiful landscape and will be happy to serve you with our best talent and taste for a result you, your guests, and your neighbors will enjoy.
<-- image e7 -->
Be it a native plant or lesser known hybrid we can assure you the proper preparation will be taken with each project as we produce the outcome of your dreams. Perhaps you are more inclined to scale down your dreams and work on a smaller size project... whatever your needs, we can offer sustainable solutions to meet your budget and long term property planning.
<-- image e8 -->
Do you like the idea of low maintenance? How about low water bills? We have professional knowledge and experience necessary to set your property up on a sustainable water system with appropriate fertilization and plant health care.
<-- image 196 -->
Keeping your plants healthy and beautiful has never been easy... but we specialize in it. We know how to keep the snails from eating your leaves. We have biodegradable solutions to solve your problems with insects taking over your fruit trees and leaving their blackish, sticky feces residue on your fruit and leaves.
<-- image e9 -->
Irrigation, drainage, and proper care need to be taken to ensure your plants, flowers, trees, and grass are kept looking their best all year long.
<-- image f1 -->
We are a licensed landscape contractor with years and years of combined experinece to get you exactly what you need at your property.
<-- image f2 -->
Call or email us today to meet with one of our representatives and improve your property with plants, flowers, trees, grass, and whatever else you can imagine.
<-- image 197 -->
We handle all of your landscape improvement tasks with strength and skill to ensure you a satisfactory completed project.
<-- image f3 -->
Whether you want a large singular tree or a row of trees to form a natural hedge, we will build and create your landscape to look just how you want it.
<-- image f4 -->
We specialize in beautiful flowers, but will also do all the demolition and preparation of your property prior to new installation of your landscape plan.
<-- image 198 -->
Need to crane in a large oversized tree? We can help, teaming up with one of our local vendors to get the job done right! Take a look through our website to learn more about what we can do for you. We will make your landscape dreams come true!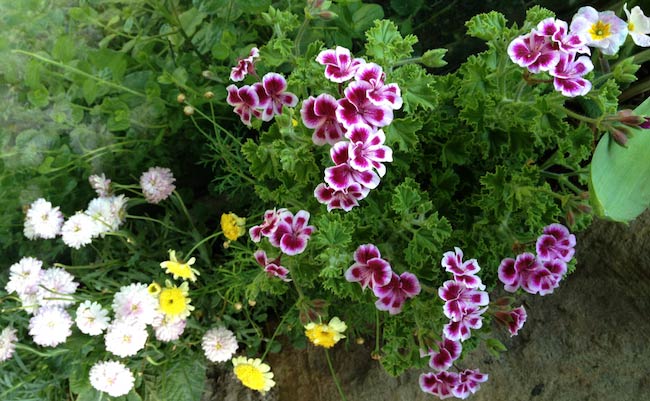 Ready for us to come out?
Questions? 805-964-8635