<-- image 141 -->
Whether you call it pressure washing, power washing, or pressure cleaning, the actual pressure of the water hitting the surface you are cleaning is what affects the level of detail you will receive. Our professional techniques with state-of-the-art equipment allow us to control the water flow and pressure needed to carefully remove dust, dirt, soot, ash, and grime from various areas and 'details' found on your unique property without damaging or breaking through the integrity of the surfaces below.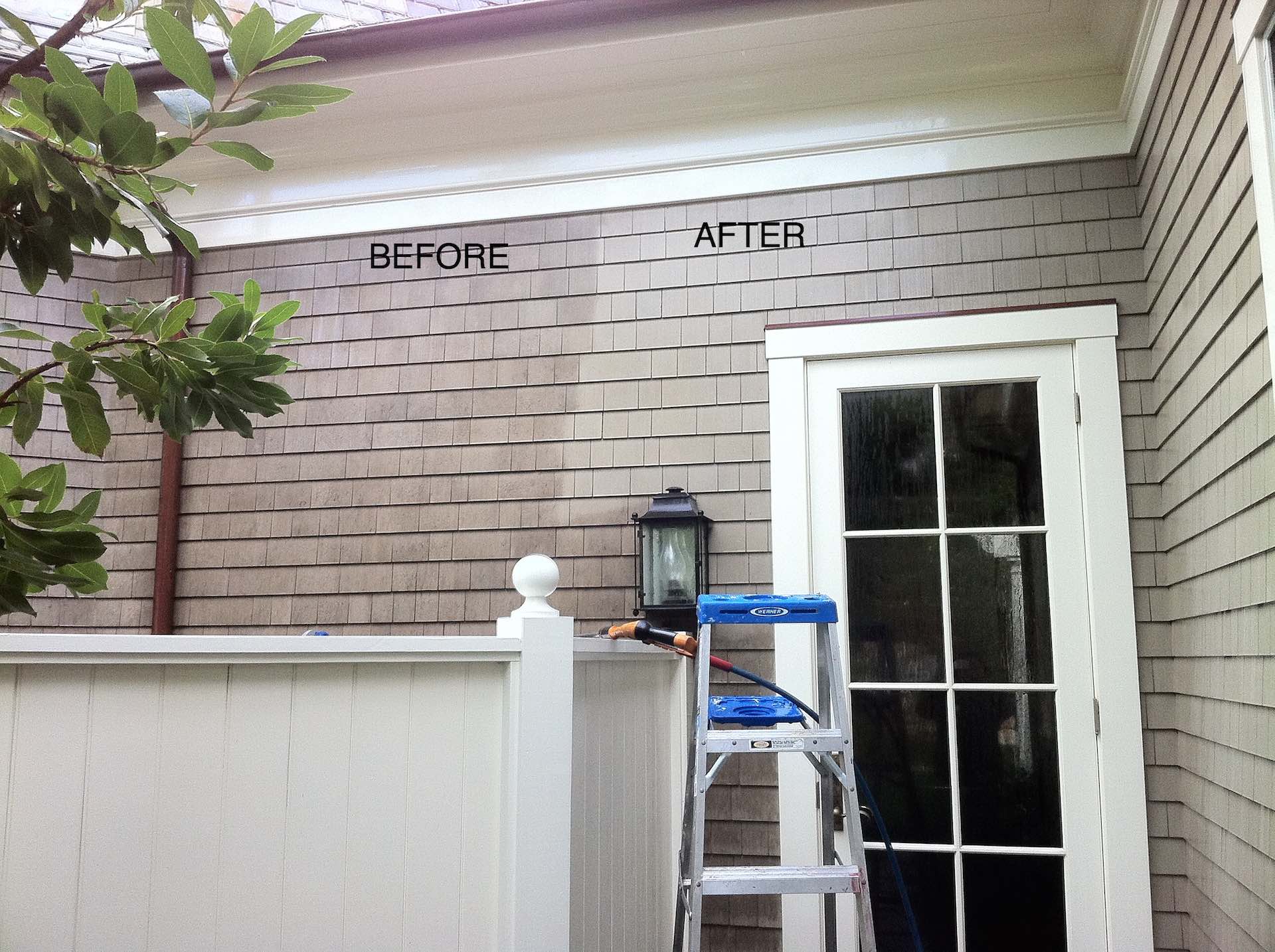 We service commercial and residential properties of all shapes and sizes. We work well with property management companies, multi-unit complex housing maintenance, store fronts, estates, and hotels. Its really all the same to us except for the amount of time you will probably need to have us on your property to work. To discuss details of your project and make arrangements to fulfill your pressure cleaning needs, feel free to Make an Appointment and our representative will come out to review your property improvement project and recommend a thorough cleaning plan to relieve you of the unsightly mess.
<-- image 142 -->
Have a really big job? No problem. We have successfully completed some of the toughest pressure washing projects known in the industry for exclusive Santa Barbara property owners, realtors, and construction companies. We are capable of operating our 3700 psi, 5 GPM pressure cleaner at ground level or at significant heights to get you the clean results you need wherever you need them. Our team of experienced technicians is boom lift trained for OSHA safety best practices and fall restraint certified.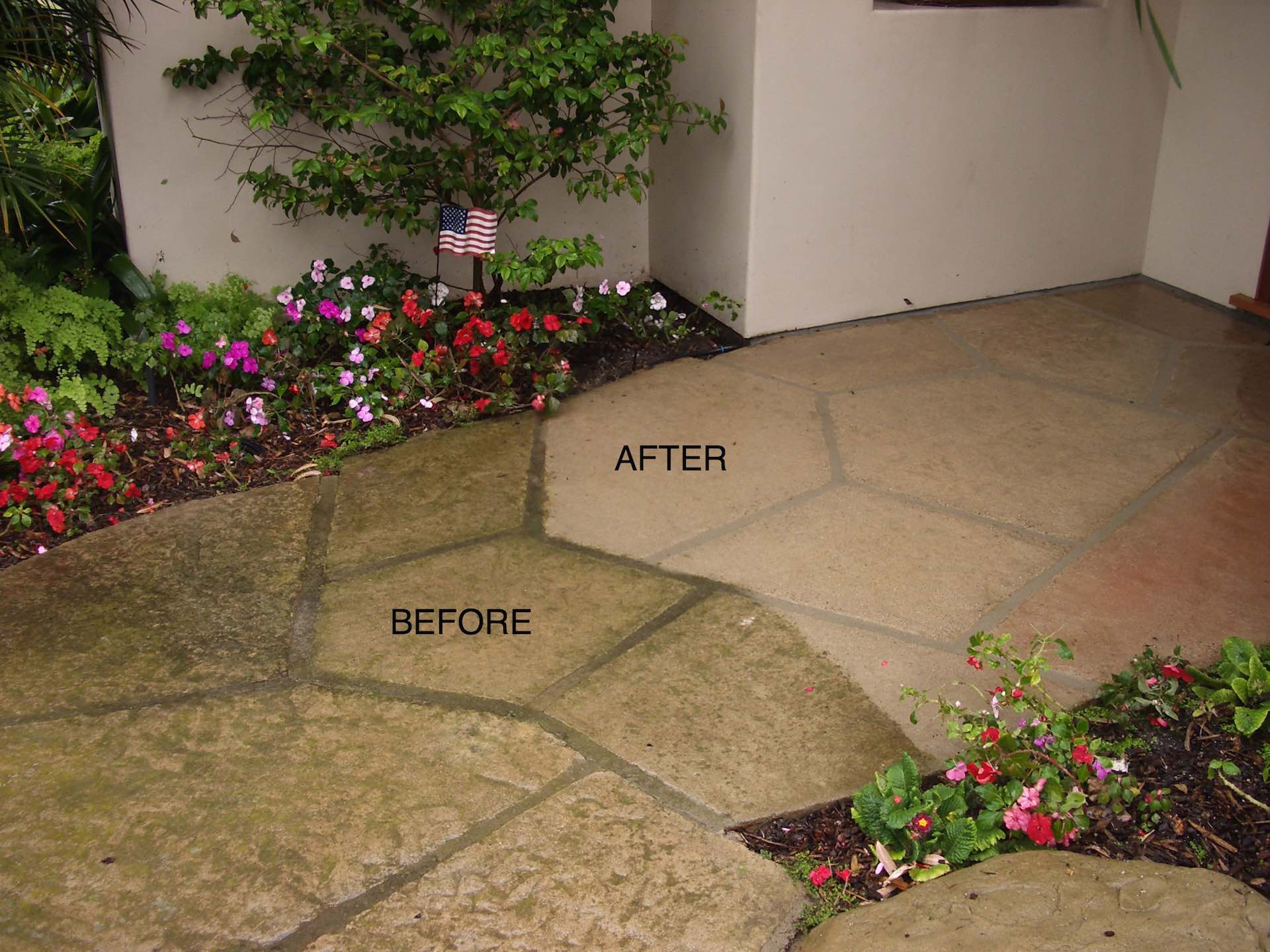 We efficiently maintain the natural beauty of your property with pressure washing skill mastery. Unfortunately, many people find out the hard way the wrong type of power wash can actually cause damage to your property. At ClearView we take a careful approach to protecting your real estate investment to make sure you get the most value for your money.
<-- image 143 -->
Tired of stained exterior walls and fencing? Get rid of the dirt and mildew buildup created by our local Santa Barbara climate. We pressure clean everything vertical, horizontal, and multifaceted, using high and low pressure, hot and cold water. Steam cleaning works especially well for removing gum, grease, and oil based products residing on your surfaces.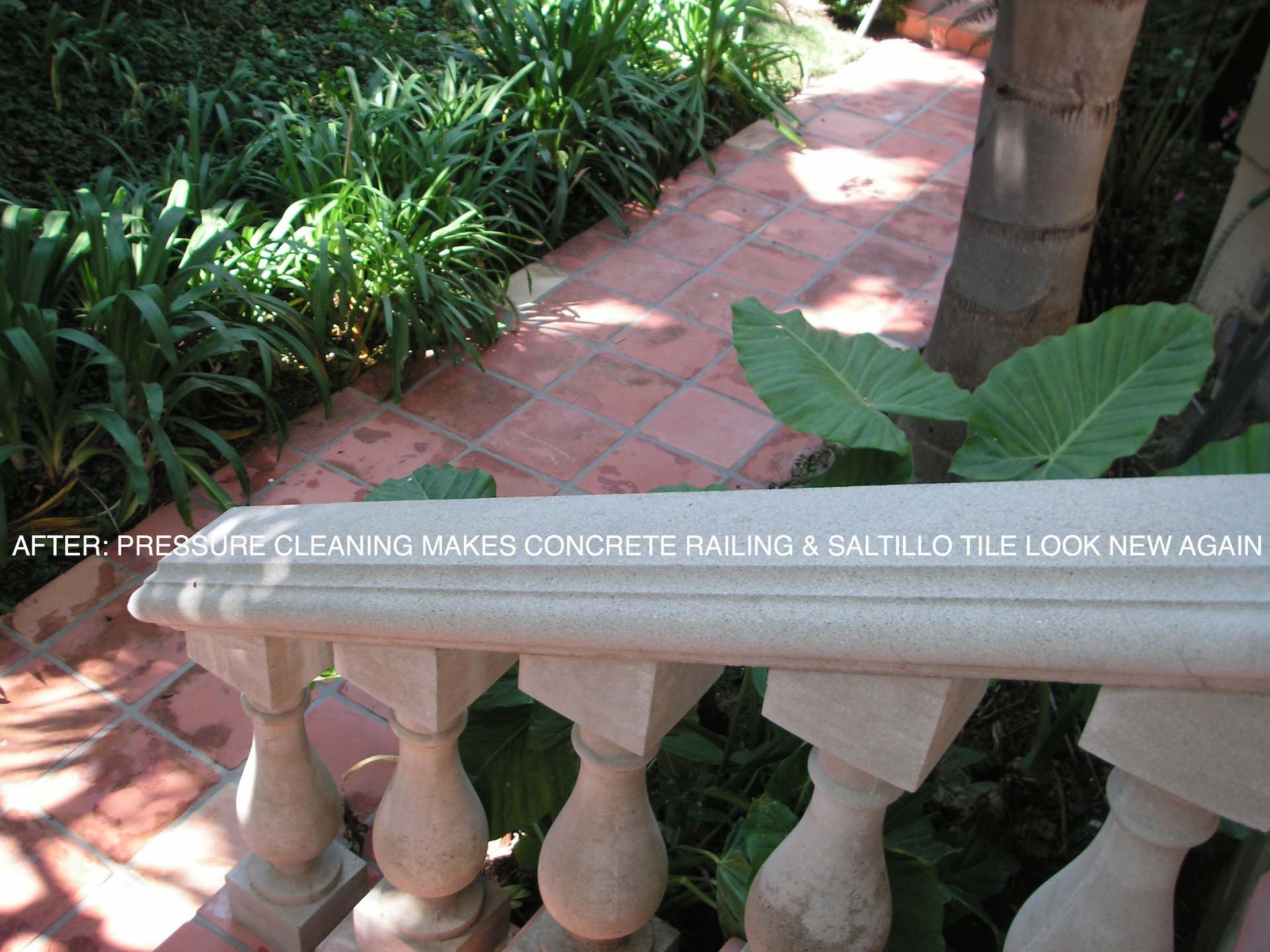 Prepare your house for sale with our 'house prep' property detailing package. It includes a full power wash of the exterior and detailed cleaning of all your window and door glass, screens, tracks, and sills... literally increasing your property value when finished for beautiful completed curb appeal. Make an Appointment with ClearView today for a thorough pressure cleaning of your dusty, dirty, mildewy, and grimy surfaces. We maximize cleaning and prevent potential damage to your property while removing layers of dirt to restore the original luster underneath. Perfect for party preparation, selling your house, or simply preserving the finishes.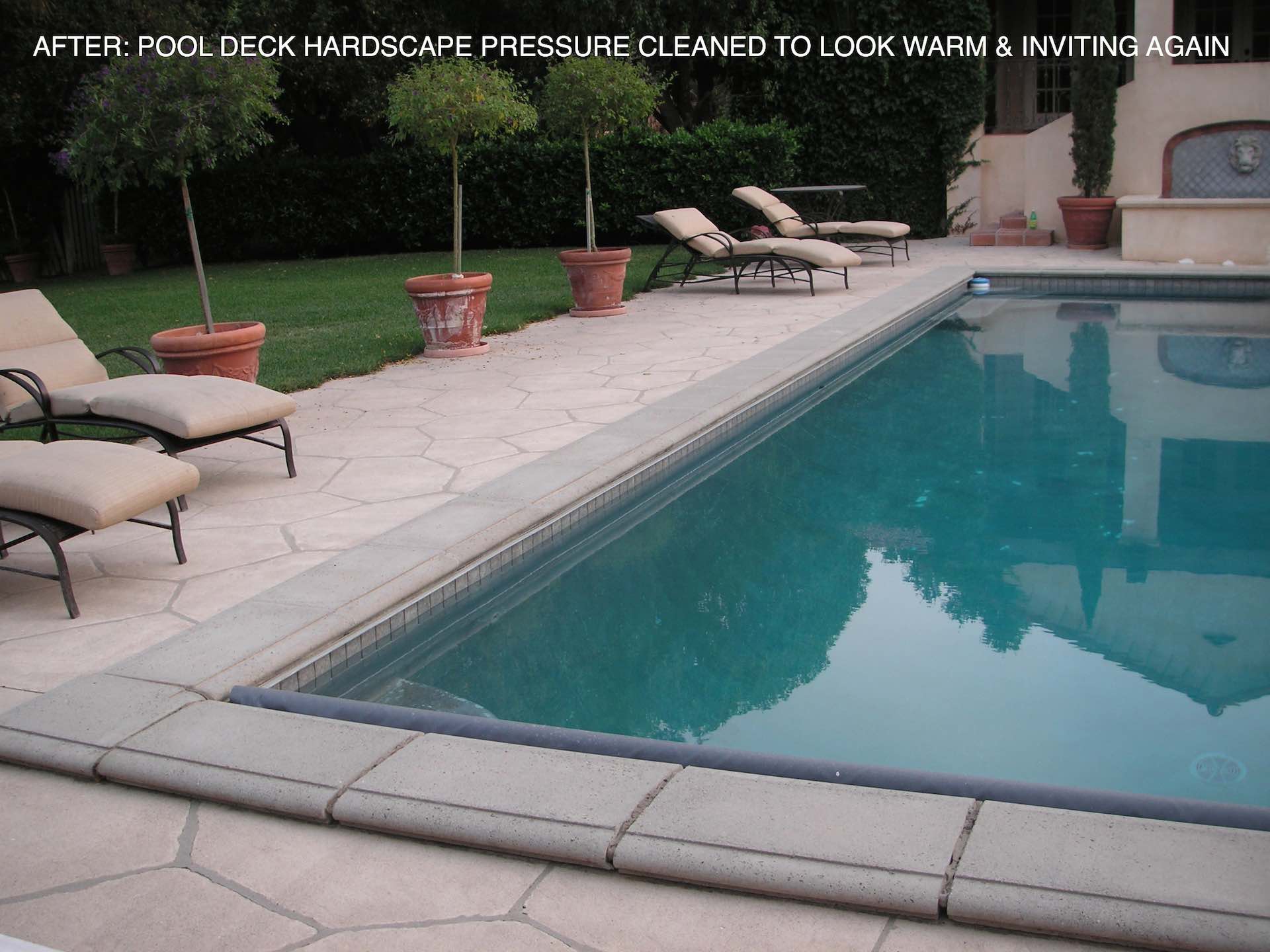 Ever seen before and after pictures of a property that has had our professional pressure cleaning service? Take a look at these before, during, and after pictures to get an idea of the remarkable difference. Once we clean all the dirt and grime off of the structure it can often appear to be in "like new" condition. If you like your property always looking nice, we recommend pressure washing your house or business to some extent quarterly, doing the entire property at least annually as part of your regular property maintenance plan.
<-- image 144 -->
Getting ready to paint your exterior and hoping to sub out your own pressure washing crew? Proper care in handling a power washer is absolutely critical or you can easily find yourself dealing with costly repairs to your property. Our pressure cleaning experts know just how to clean so as to remove the dust and loose debris without damaging the good surfaces with existing paint on them. No need to incur renovations, replacements, or repairs for misusing power washing equipment.
<-- image 145 -->
Foregone cleaning and maintenance of your exterior surfaces leads to more frequent painting and repair. Where as regular pressure washing can usually help a situation, it won't simply make your old paint look new again. Preparation work on an exterior paint project must be done just right, and paint application is just another one of our specialties. Take a look at our painting and plastering page to see pictures and learn more.
<-- image 146 -->
Think about it: if you've owned your property for over ten years or even one year and have never had it pressure cleaned, there's a lot of filth that can build up. It accumulates fast, but thankfully, goes away quickly when it's faced with controlled water pressure and proper cleaning techniques. A typical home can have an exterior whole structure cleanup project done in a day, and you will never regret making the decision to have it done. Oh-- and since we started as a window cleaning business, we know better than to leave spots on your windows... don't worry, we clean up after our selves.
<-- image 147 -->
Ask us about our property detailing maintenance packages to keep your property perpetually clean! We can schedule a monthly, bi-monthly, quarterly, or bi-annual visit based on your needs.
<-- image 148 -->
Licensed, bonded, insured and guaranteed, we are the choice for homeowners and businesses throughout the Santa Barbara, San Luis Obispo, and Ventura counties for pressure cleaning and power washing services.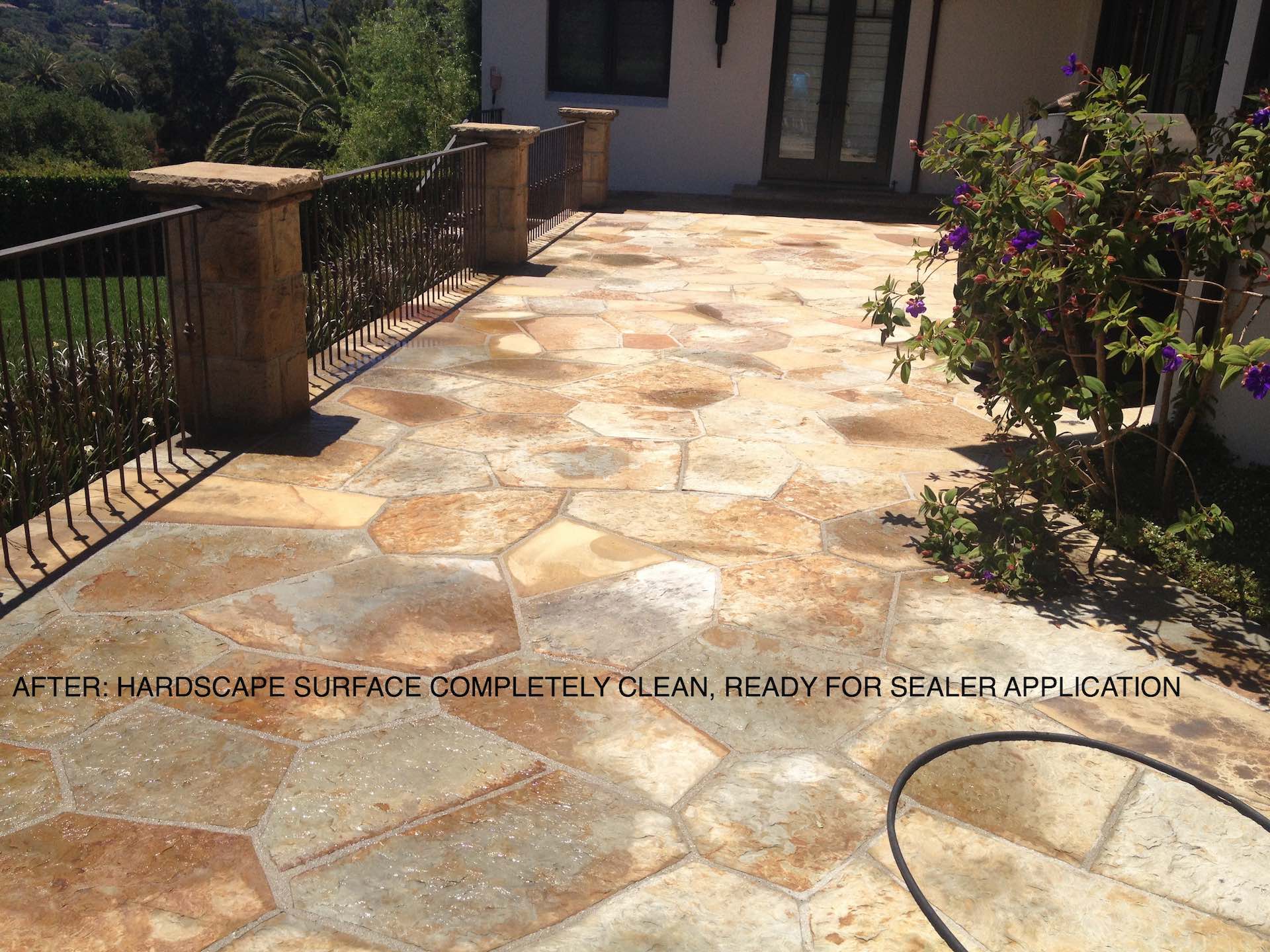 Ready to have us come out?
Questions? 805-964-8635