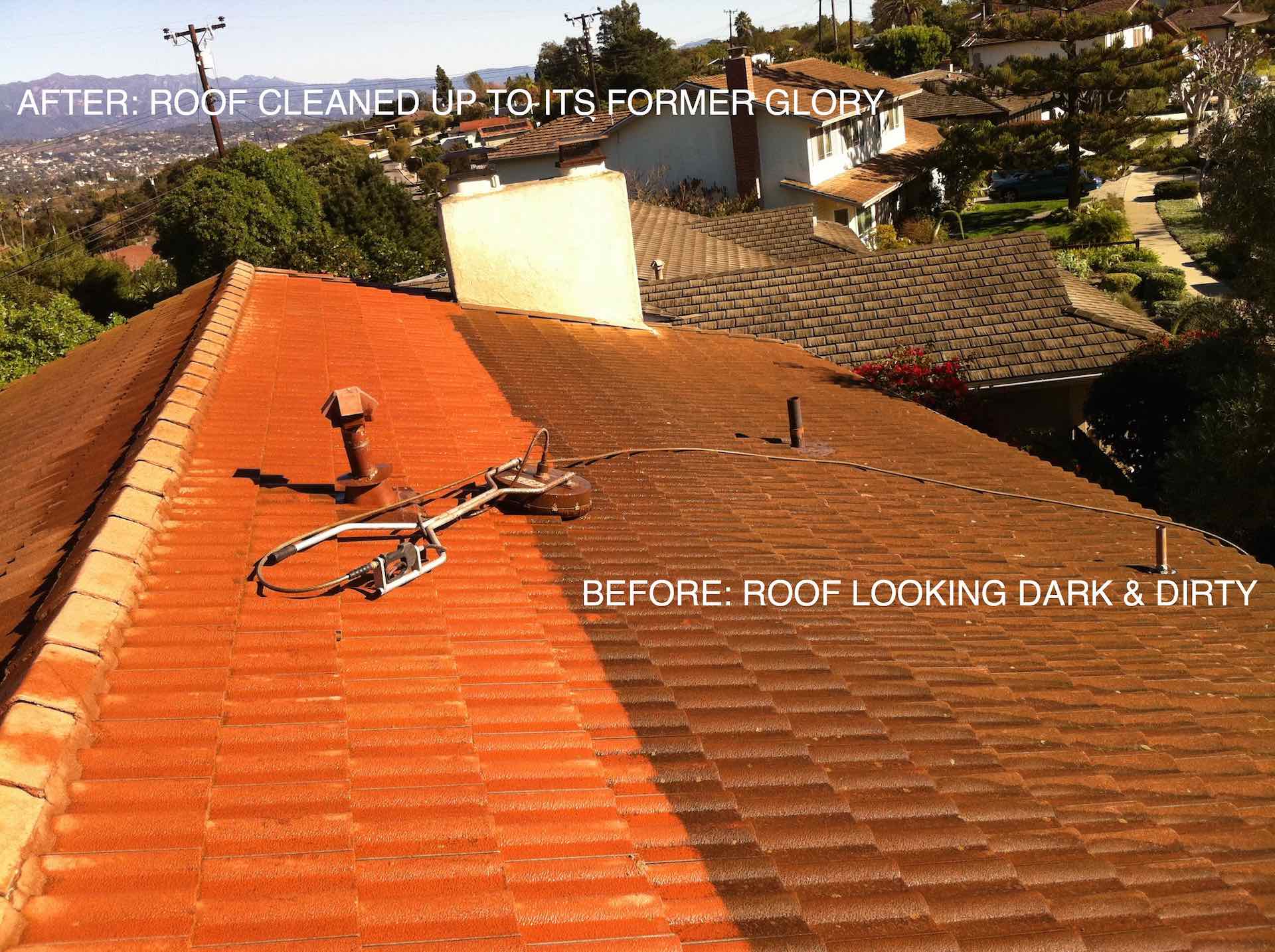 Are you tired of looking at a dirty roof? Make an Appointment to get ClearView out to clean it up for you! We will clean and beautify your roof to better maintain its functionality. The mildew, moss, dirt, debris, and evidence of birds will be gone, leaving your roof looking new and free of debris causing blockage in your roof valleys, rain gutters, and downspouts. We provide a full spectrum of property detailing services to enhance your property's curb appeal and keep it functional. Consider with your roof cleaning service a full property detailing package as this will leave the sides of your house and windows clean too.
<-- image 149 -->
Is your roof unusually steep, hard to reach, or perhaps the roof material is extremely delicate? A ClearView roof cleaning expert will know the best procedural solutions to safely complete your project. Our specialized technicians use OSHA approved ladders, safety harnesses, boom lifts, and expert procedures to carefully get your job done. We protect even the most delicate roof types and clean the surrounding property to ensure a clean finish and satisfied customer.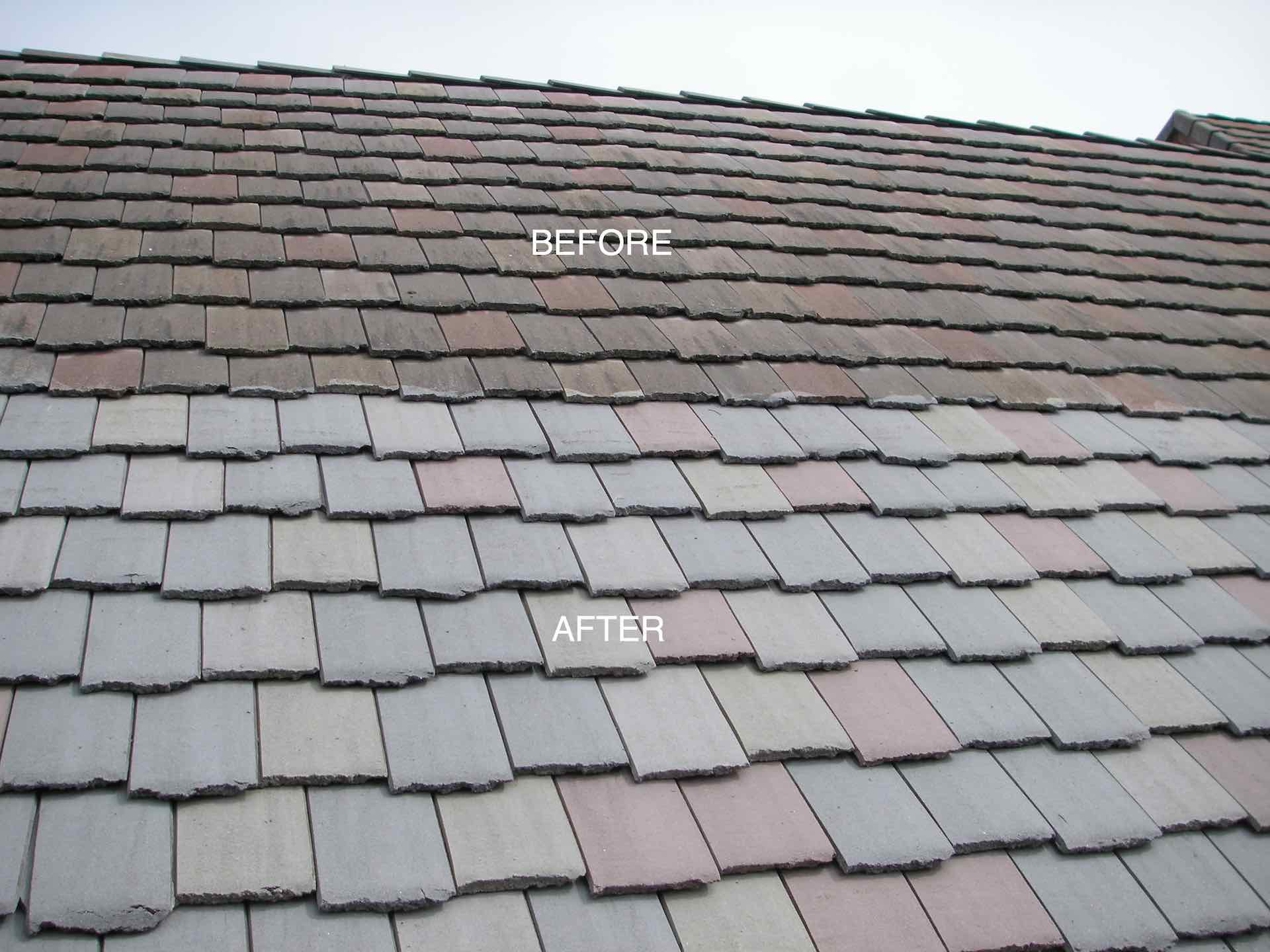 Is your roof constructed of tile, metal clad, asphalt shingle, concrete, slate, wood, glass, or something even more exotic? Make an Appointment to get our team out to see your project today and deliver a solution you can count on. We have seen some very challenging roof cleaning projects in our day and successfully completed them without injury to our team or damage to client property. Whether you just need cleaning or if you also need repair to your roof for existing damage, let us know when you Make an Appointment and we will be happy to assist you with a recommendation.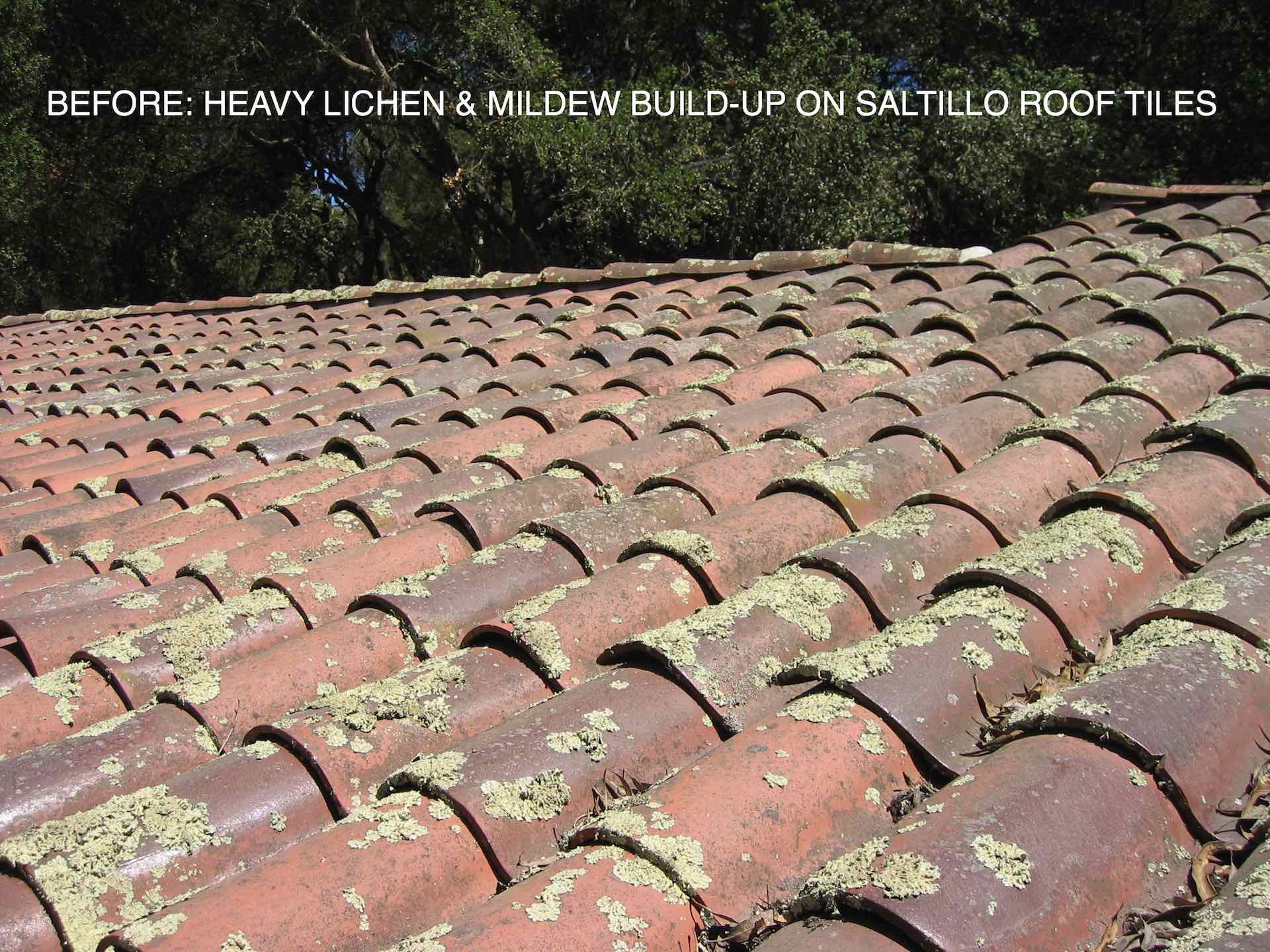 We always make sure your roof is protected during our work, and our team is trained with a safety-first approach to your project. In the event of accident or injury we are insured for your protection. We have a clean accident record with our insurance company and work hard to keep it that way.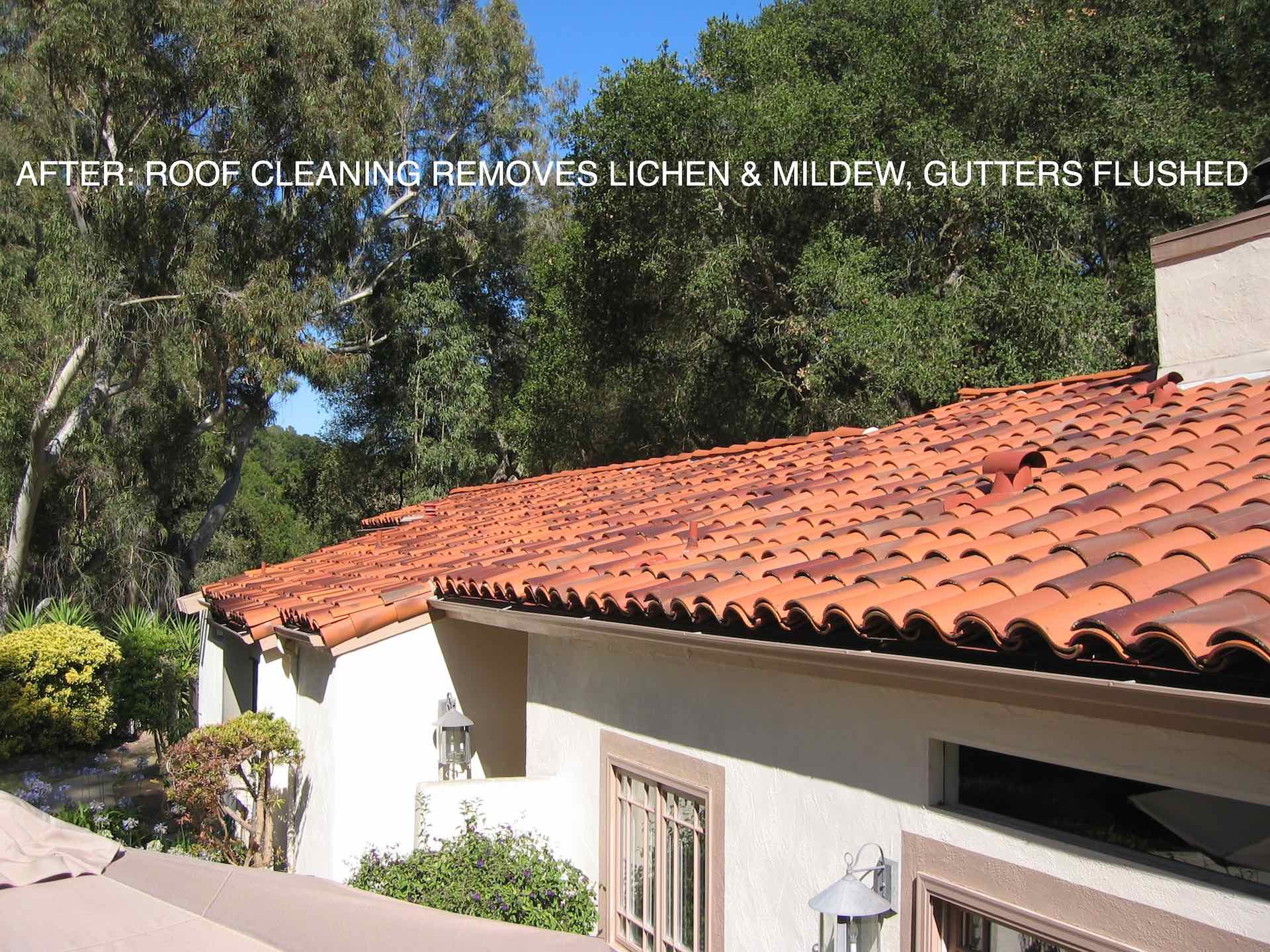 Seen abundantly throughout the Santa Barbara area, Saltillo roof tiles are known for easily cracking and breaking under excessive physical weight. Fortunately we have solutions to clean even the most delicate roofs without damaging them. Authentic Saltillo tiles were once hand shaped and curved over the knee of the fabricator before being left to sit and harden in outdoor fields of hot, direct sunlight. The process was improved and the factory versions of Saltillo tiles more common today are much stronger. Kiln dried at extremely high temperatures and sealed with a protective coating, these beautiful tiles come in many different shapes, sizes, and variations of color. We know just how to clean all roof types to make your roof tiles look new again.
<-- image 150 -->
Take a look at our photos to see what a clean and fresh roof looks like following our expert roof cleaning service. We also clean rain gutters, flush the downspouts, power wash the exterior, and squeegee clean the exterior glass on your doors and windows. Make an Appointment now to meet with our team and get your roof and surrounding property looking nice with a professional roof cleaning service from ClearView.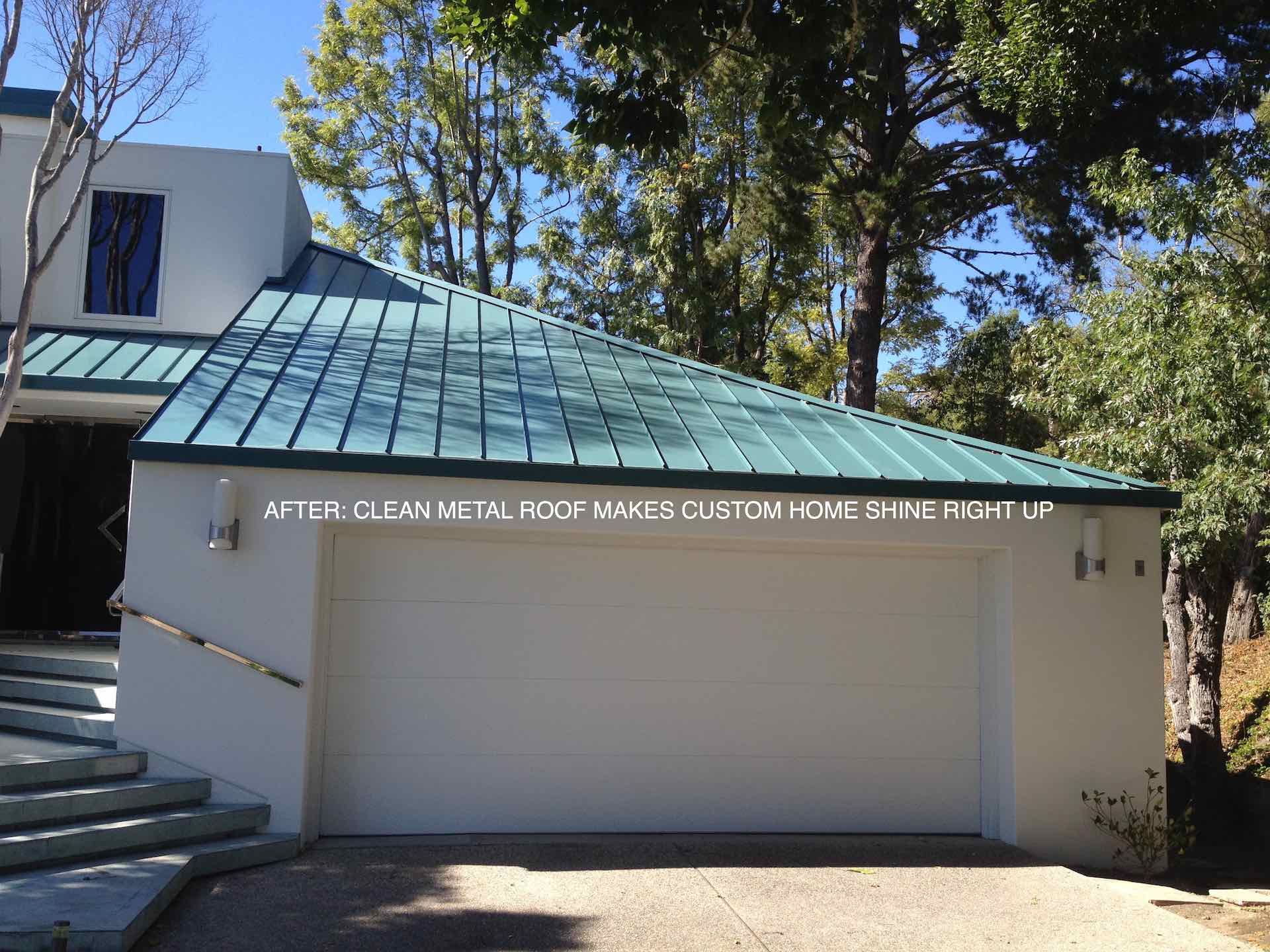 Our primary focus for most Santa Barbara roof cleaning projects is mildew and mold removal, but we also clean up everything from dirty bird and rodent feces to tree leaves, pine needles, dirt, sap, fungus, toilet paper, debris... you name it, we have seen it, and we will remove it or clean it off your roof professionally. Dirty looking lichen and many variation of light and dark colors of roof algae can form and cause your roof to become less attractive. It grows on everything from your roof to your eaves, walls, and the hardscape below, but the toughest part to clean is definitely your roof.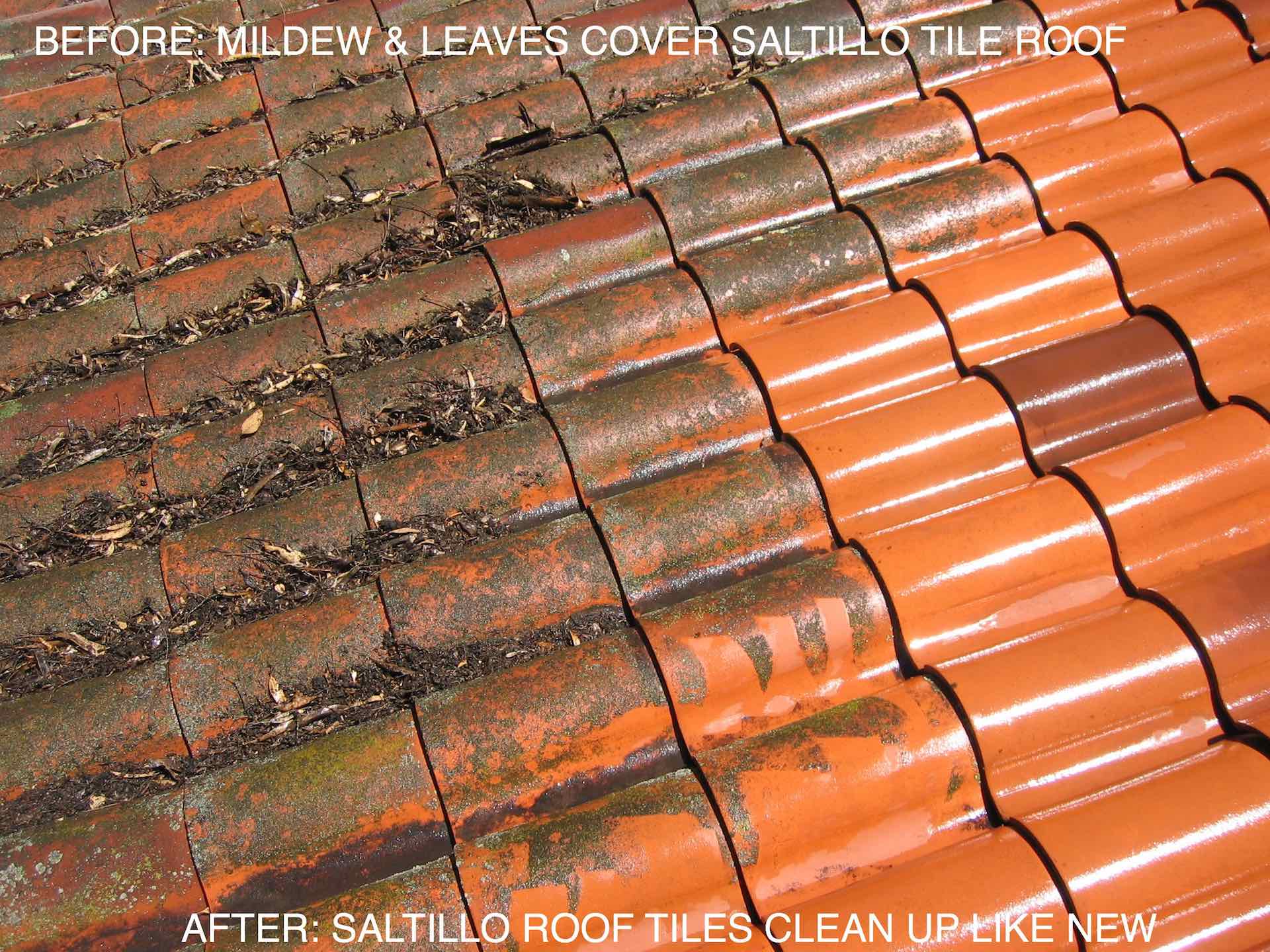 Roofs heavily covered in lichen do not perform optimally because they loose their reflective features and become blocked up causing improper drainage. Mildew and moss growth thrive when your roof doesn't drain properly, and the problem gets worse. Plant life begins forming in the cracks and crevices, and initially just looks a little dirty. Then as the seasons change and years go by, the buildup becomes more heavy. Retained moisture in debris can slowly work its way beyond a roofs coating and cause it to break down prematurely. Increased heat absorption from lack of reflective ability can also result with higher utility bills and less energy efficiency. Typically, with normal Santa Barbara climate you can expect to need to clean your roof about once every 3-5 years to keep it looking its best and at optimal efficiency.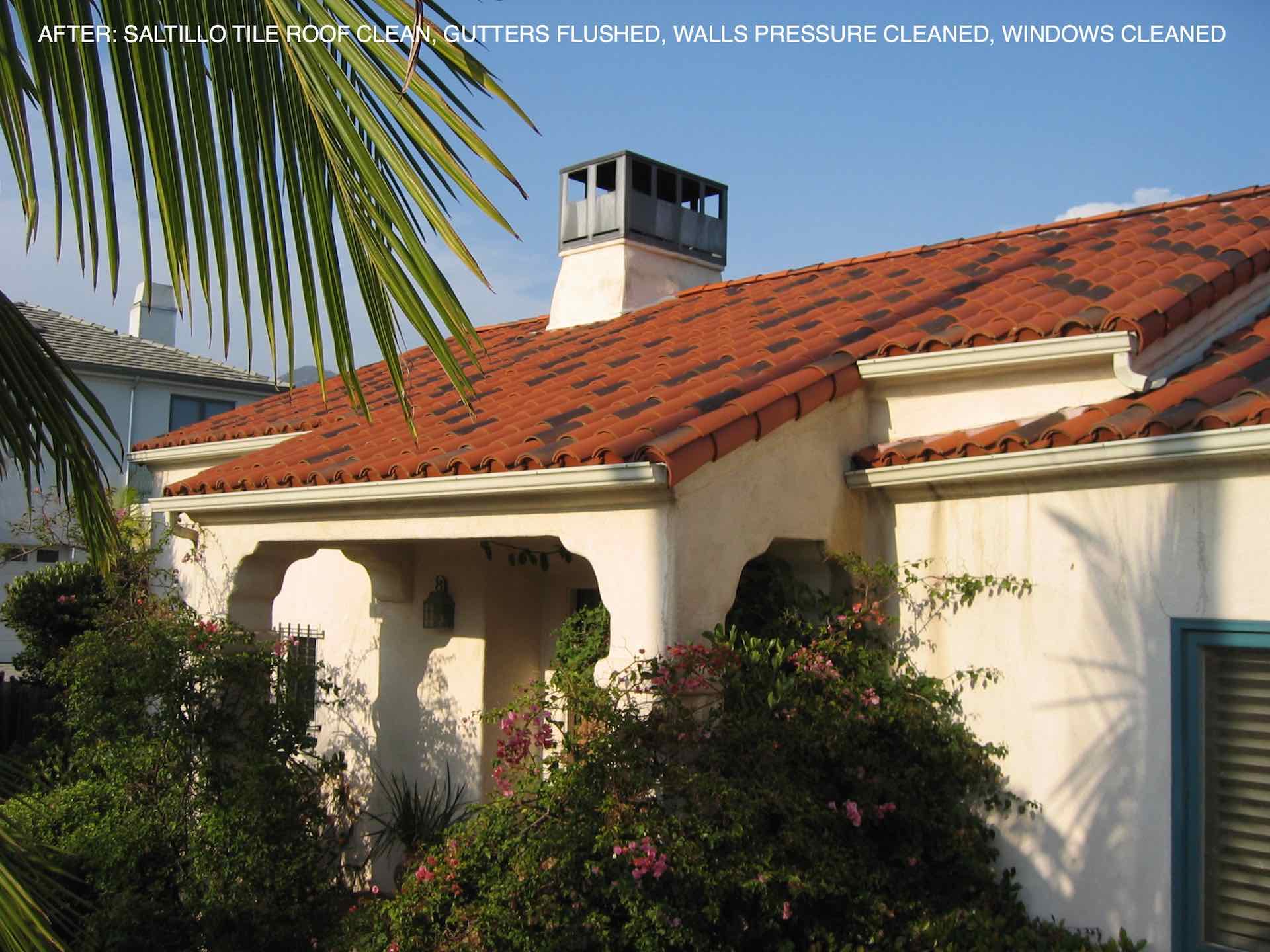 Whatever your frequency preference, roof cleaning is not an easy task and it needs to be properly handled. The mere fact of being ten feet or more from the ground can cause issues. A tall ladder, a good pair of work boots, water proof work clothes, and having good balance is really just a start. You'll also need the right tools, the cleaning know-how and the ability to get the job done according to local laws and water reclamation regulations. When you hire ClearView, you can be sure the job is done right.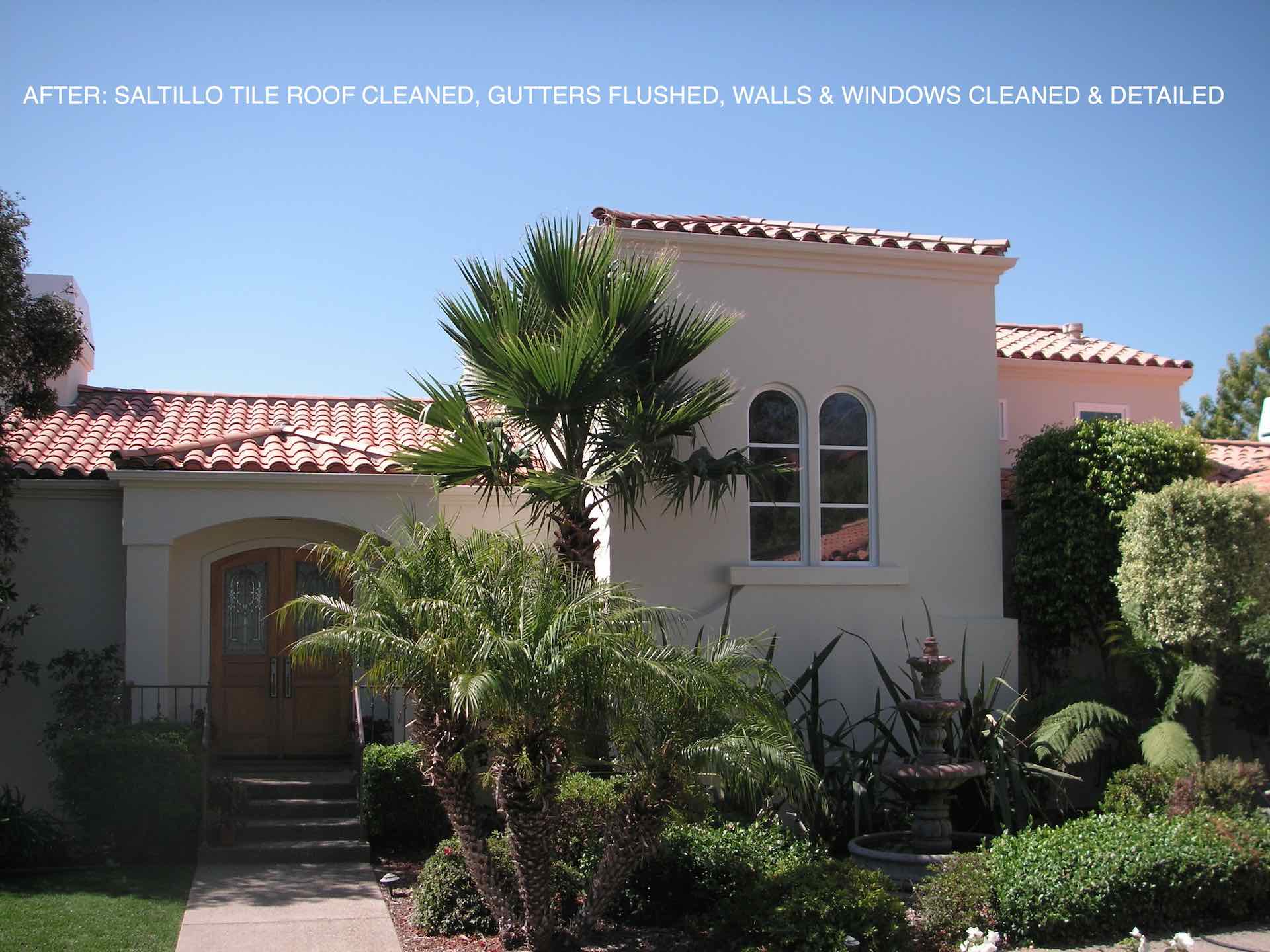 Licensed, insured, guaranteed, and inspected, we are the choice for homeowners and businesses throughout the Santa Barbara, San Luis Obispo, and Ventura counties for professional roof cleaning services.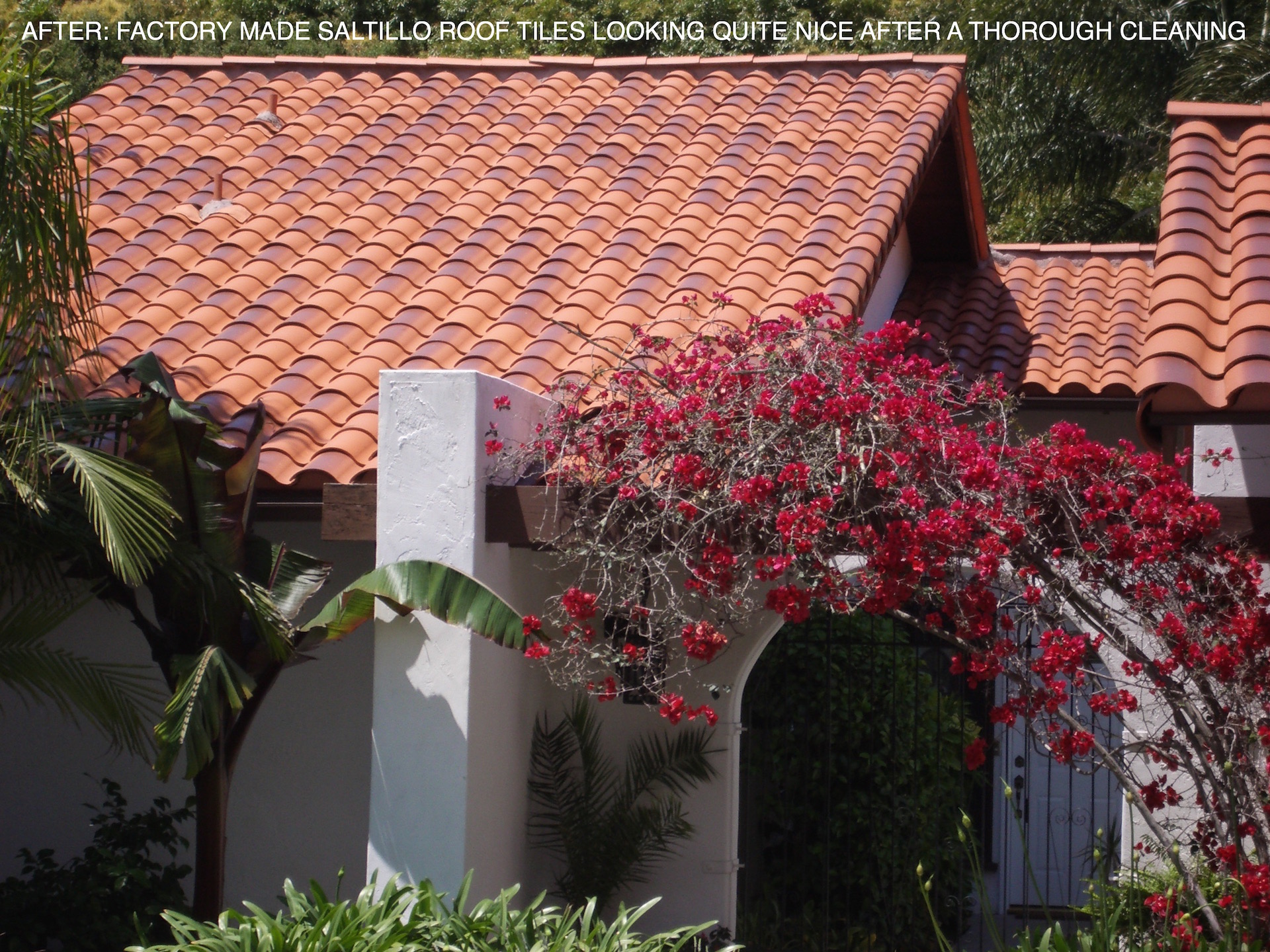 Ready to have us come out?
Questions? 805-964-8635