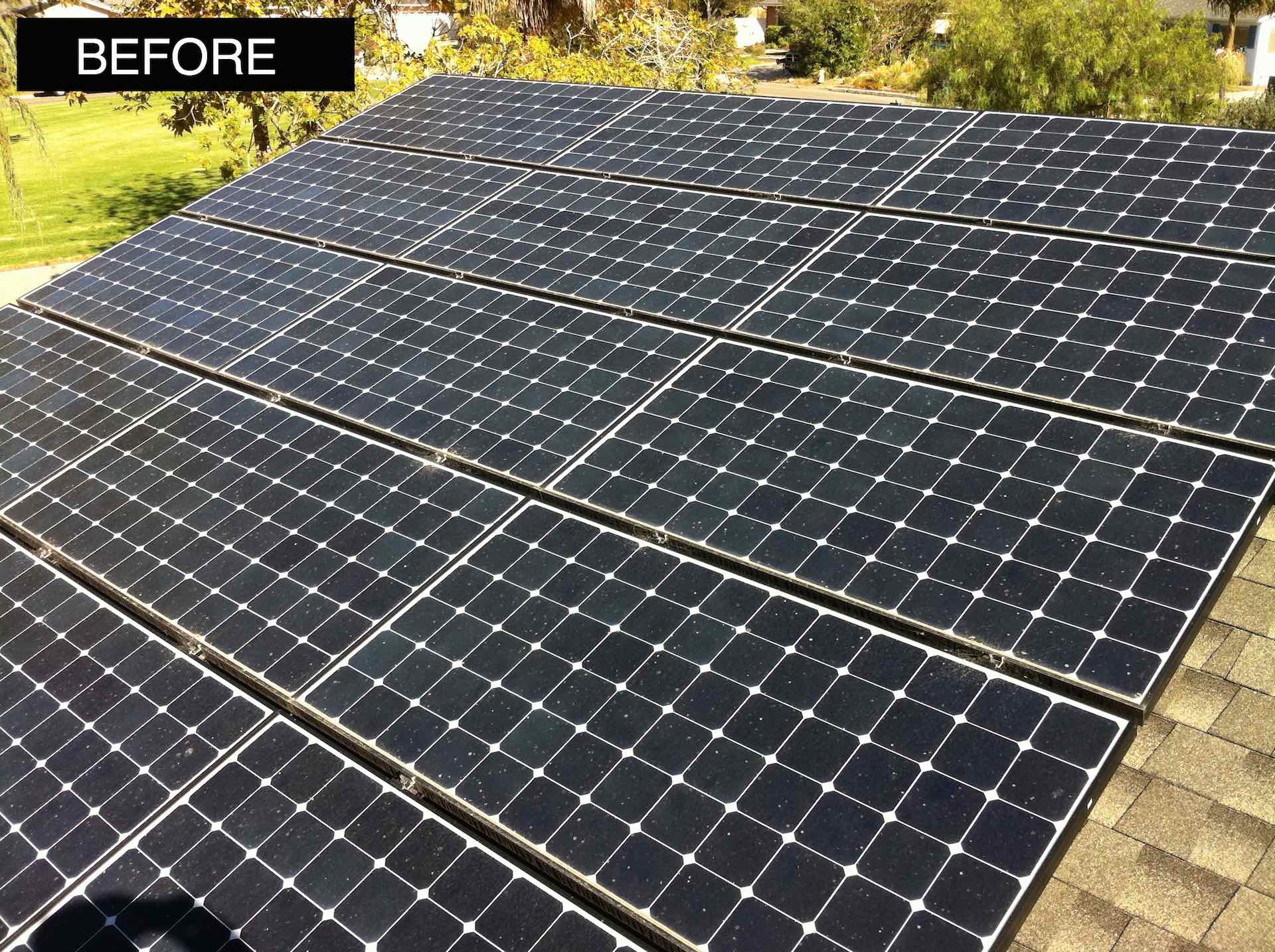 Have you noticed all the new solar panels going in around town? The last few years have seen the solar industry skyrocket as more and more people opt for lower electric bills and take advantage of government subsidies. As solar panel cleaning companies like ours follow suit, you can only imagine how important regular cleaning of your solar panels is to the efficiency of your solar power system.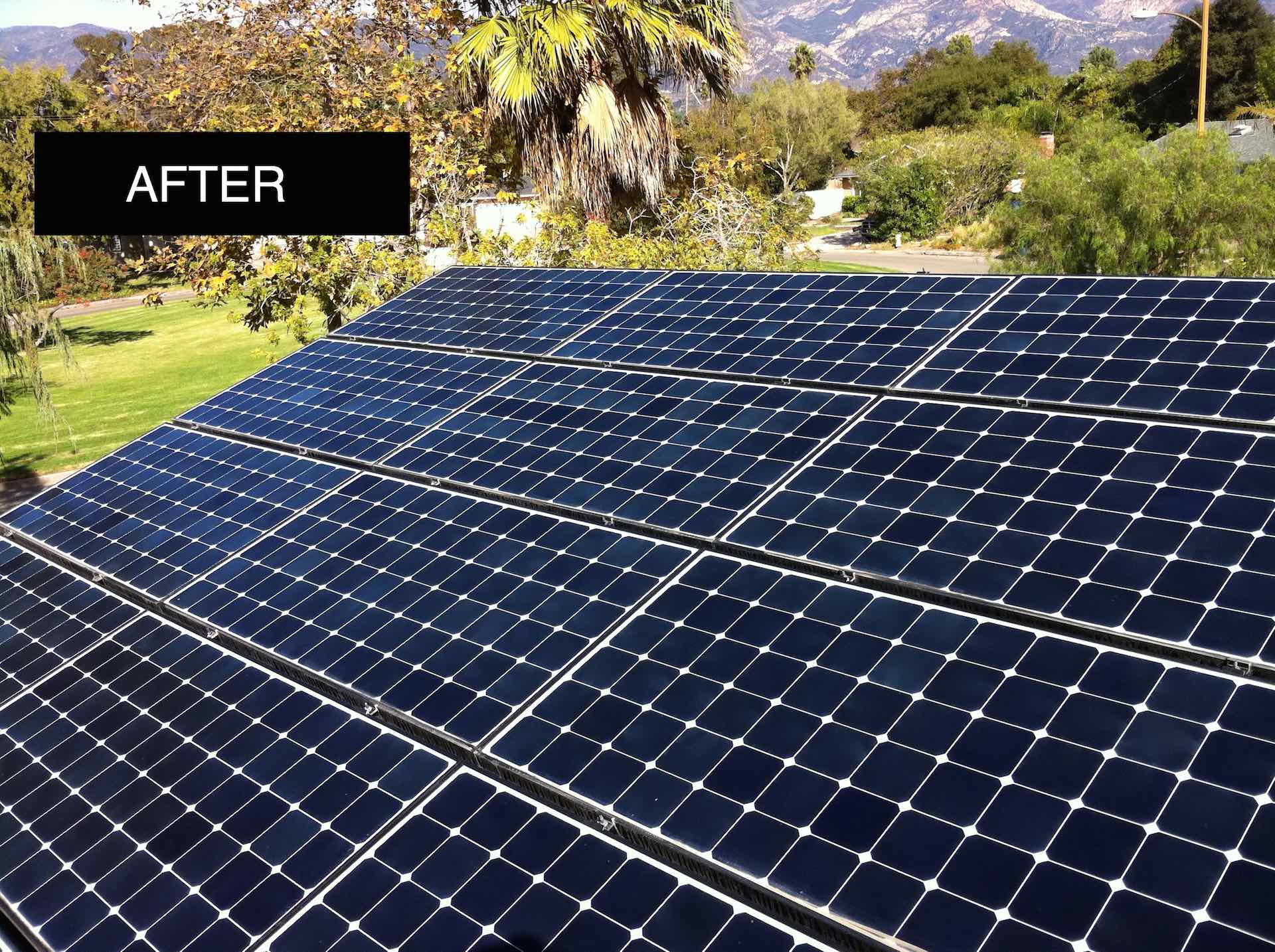 Particles in the air land and settle on everything from cars to windows to solar panels... and it seems the more horizontal the surface the more accumulation of debris. If you were to wipe your hand along the surface of a car that had not been cleaned in over a week or two, you would expect a fair amount of smudge to remain on your fingertips, no? So imagine the accumulation of haze on your solar panels when they haven't been cleaned in weeks, months, or even years!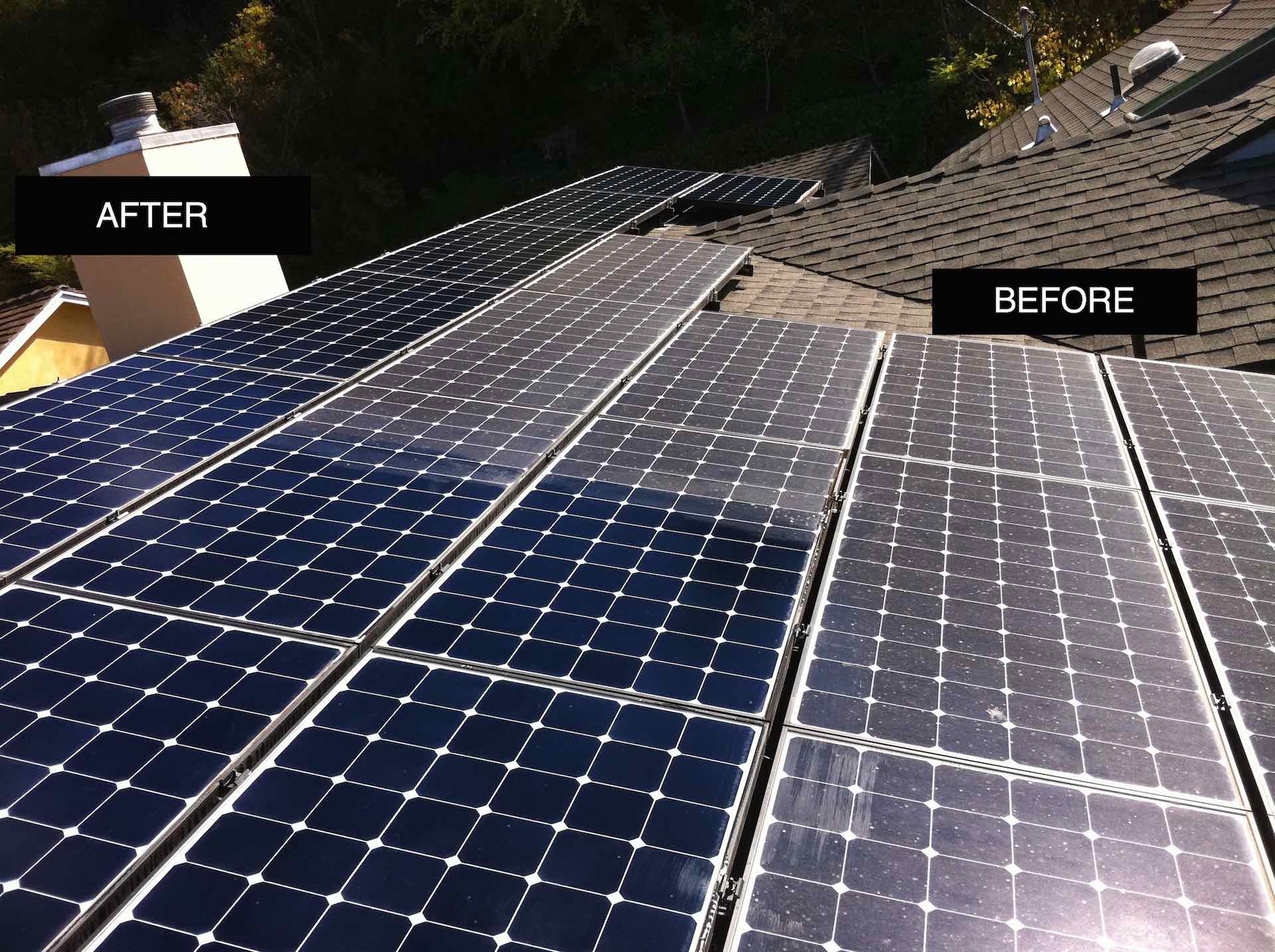 Yes, we have cleaned solar panels that have sat way longer than they should, and you can see by these pictures how different they look when cleaned. In order for the powerful suns rays to fully absorb in to the panels and provide efficient power for your household, you need to keep on top of the solar panel cleaning. Otherwise, dirt and debris act like sunblock and literally create a shadow from the sun.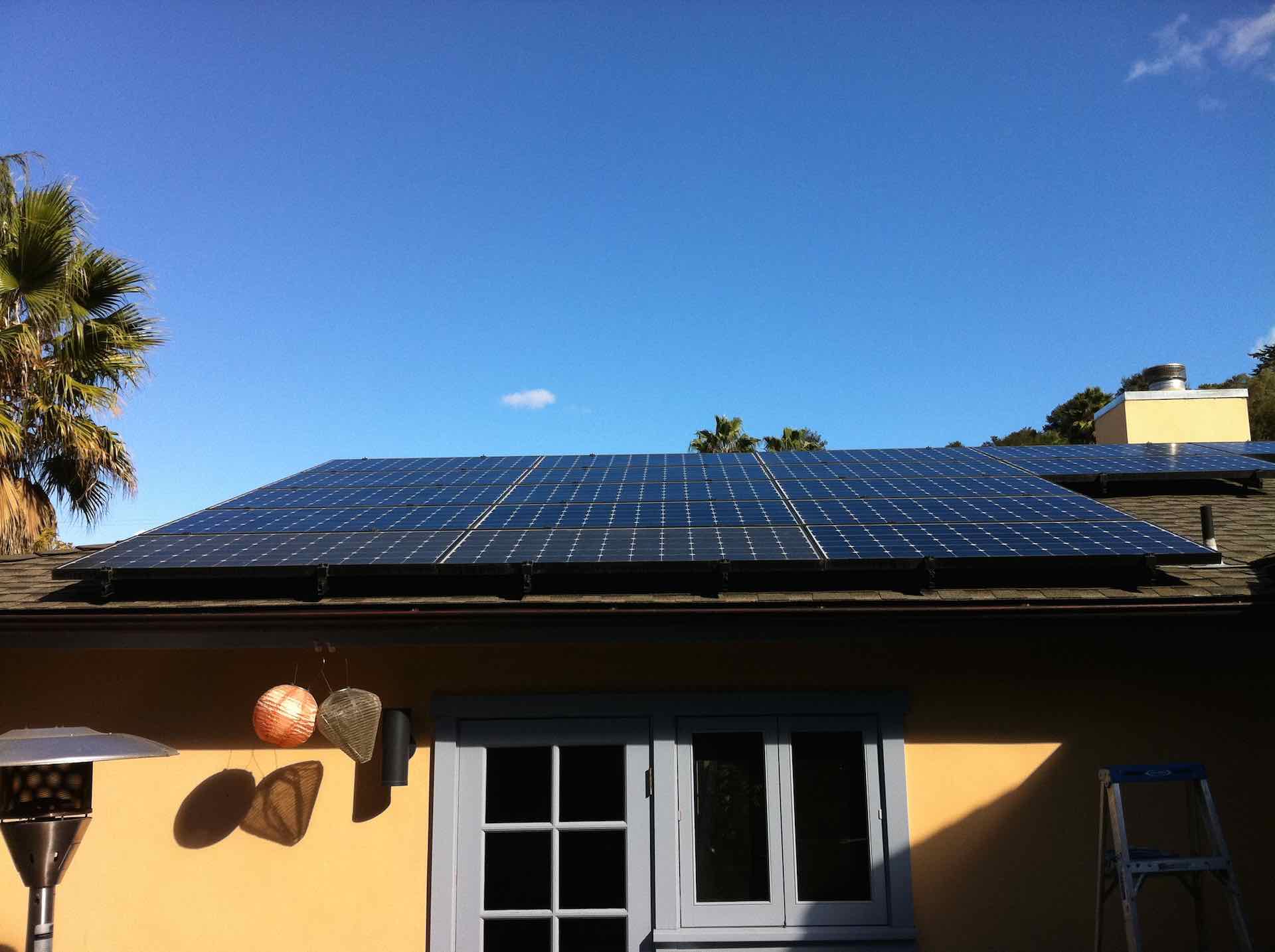 Removing the dirt, smudge, and soot from the surface of your solar panels is a chore not for the faint of heart. It requires climbing up on ladders, balancing on your roof tiles or shingles, and delicately scaling back and forth around your solar panels while standing on an angled, often steep and slick surface. And then theres the cleaning, you don't want to use toxic chemicals or anything that might scratch or etch the surface. Our professional solar panel cleaning service is proven to reduce your electric costs by maximizing the results of your solar power system. We use a biodegradable cleaning agent, a soft soap wash applicator, and always leave a streak free shine on the surface of your solar panels when we are finished.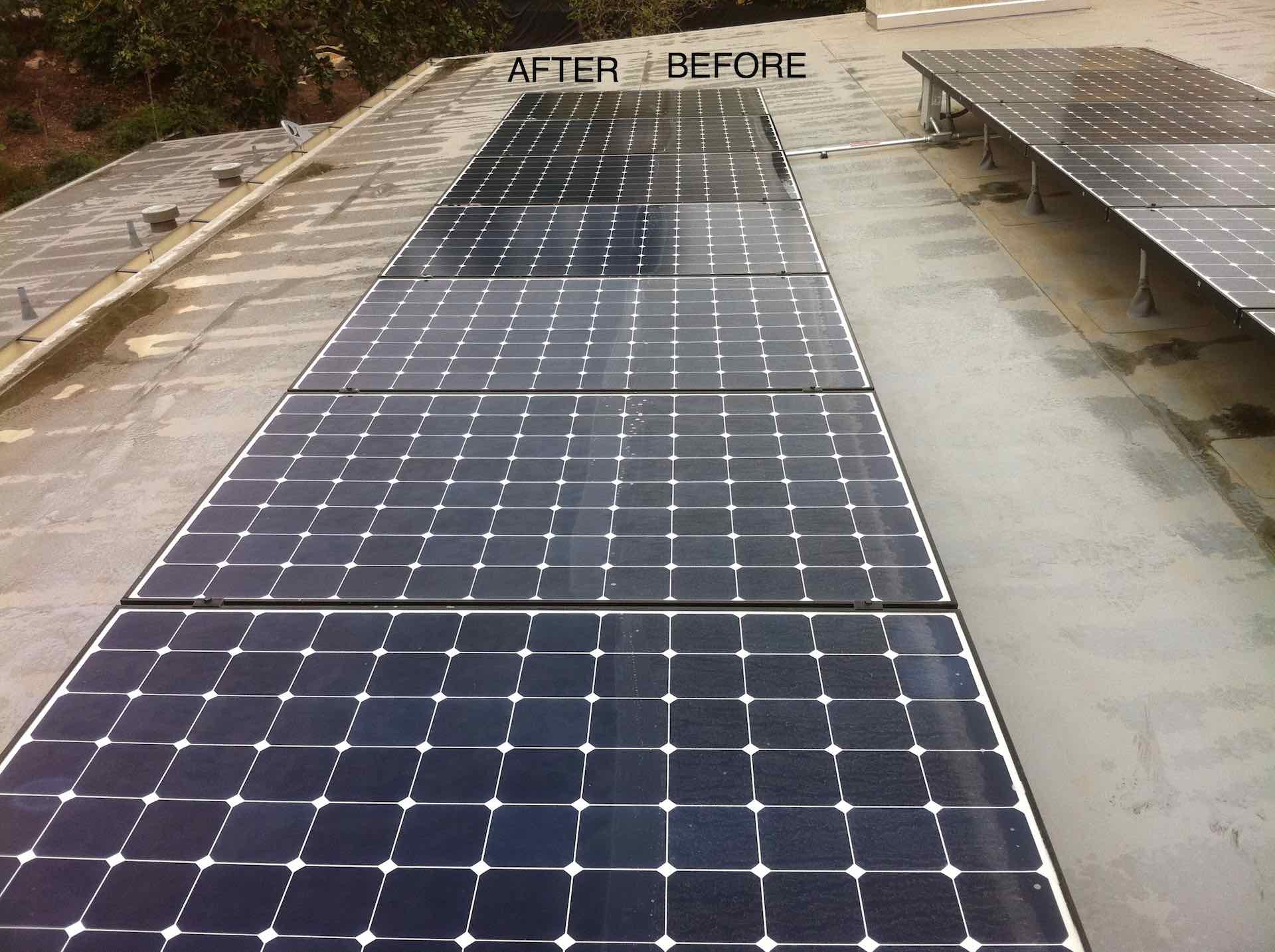 Solar panel experts recommend no less than quarterly solar panel cleaning to best provide a cost effective response to the needs of your solar power system. A more frequent service of monthly or bi-monthly solar panel cleaning services can also be arranged and offers you the benefit of a reduced per visit cost.
<-- 155 -->
Combining multiple property detailing services like window cleaning, gutter flushing, or roof cleaning with your solar panel cleaning service also saves you money as our team can save time traveling back and forth and simply get it all done in one visit.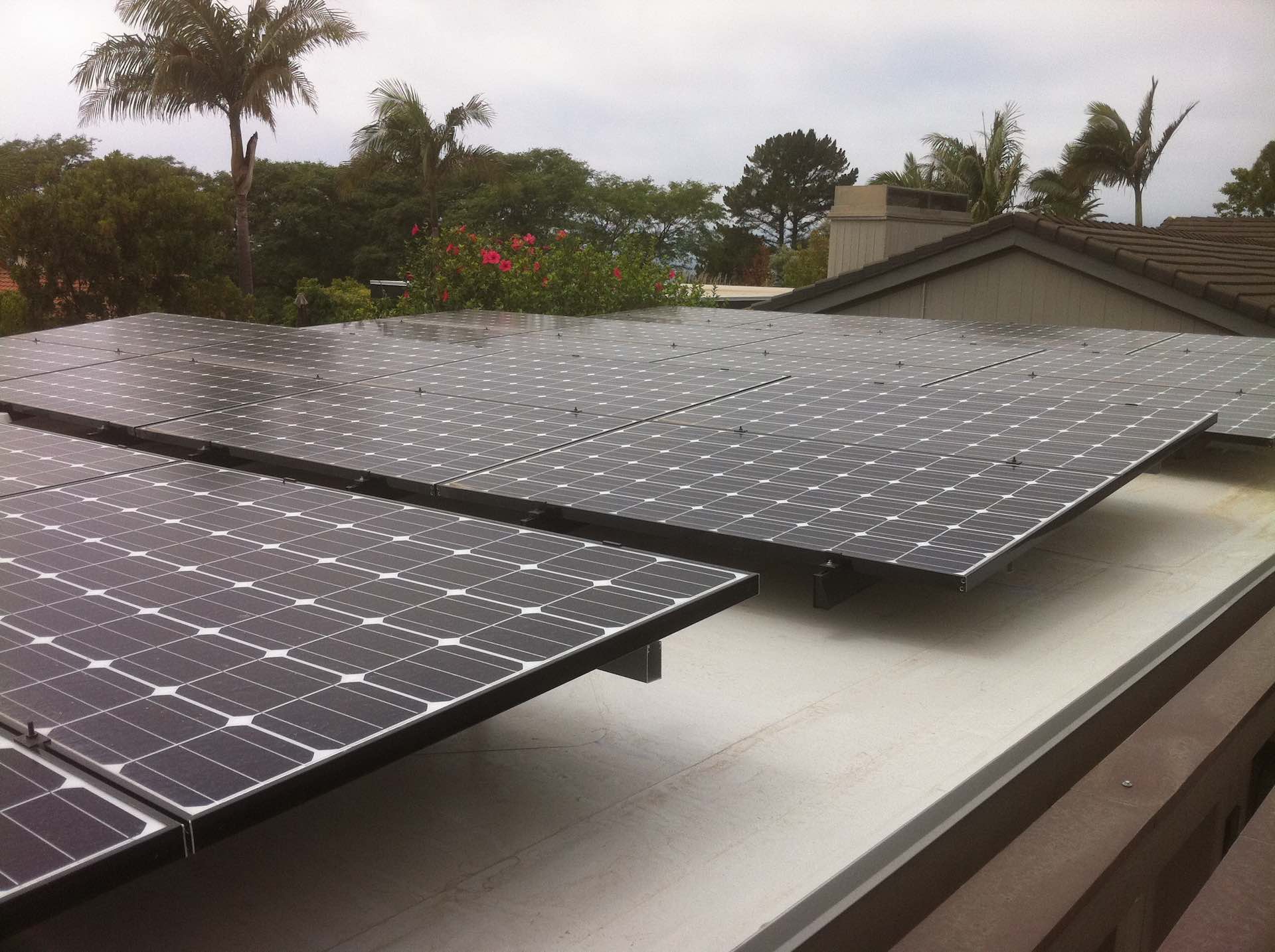 Contact us today to set up your no cost solar panel cleaning consultation. We look forward to serving you.
Ready to have us come out?
Questions? 805-964-8635