<-- image 151 -->
Have you ever seen a professional surface cleaning rig or the amazing results done by someone who knows how to use one? A professional surface cleaner and our trained team of experts quickly remove all that gunk and junk from your concrete, flagstone, slate, paver, and asphalt. By simply looking around the exterior of your home or business you will likely see the oh so familiar Santa Barbara mildew accumulating in the porous surfaces of your hardscape. As the dirt and grime build up you might realize someday that its actually everywhere! Our team specializes in property detailing to remove the dirt and enhance the beauty of your property in all those areas that matter.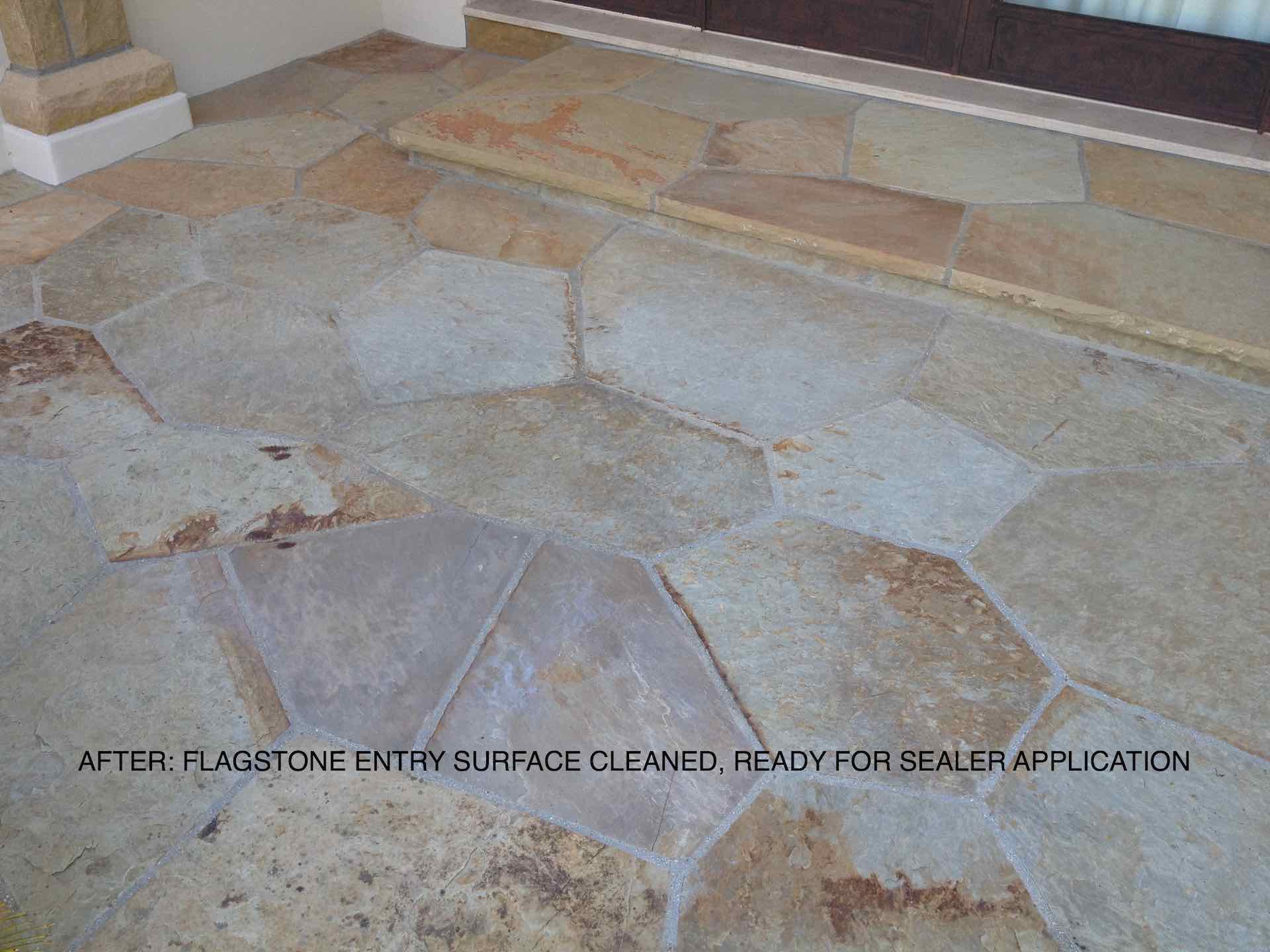 To protect your real estate investment and welcome visitors with a clean arrival, be sure to have us out to surface clean your entry area and larger, exterior, horizontal areas. Surface cleaning makes quick work on driveways, pool decks, patios, front entries, walkways, balconies, low-pitched asphalt shingle roofs, and any other dirty, large, hard, exterior flat area. We refer to these areas as 'hardscape'.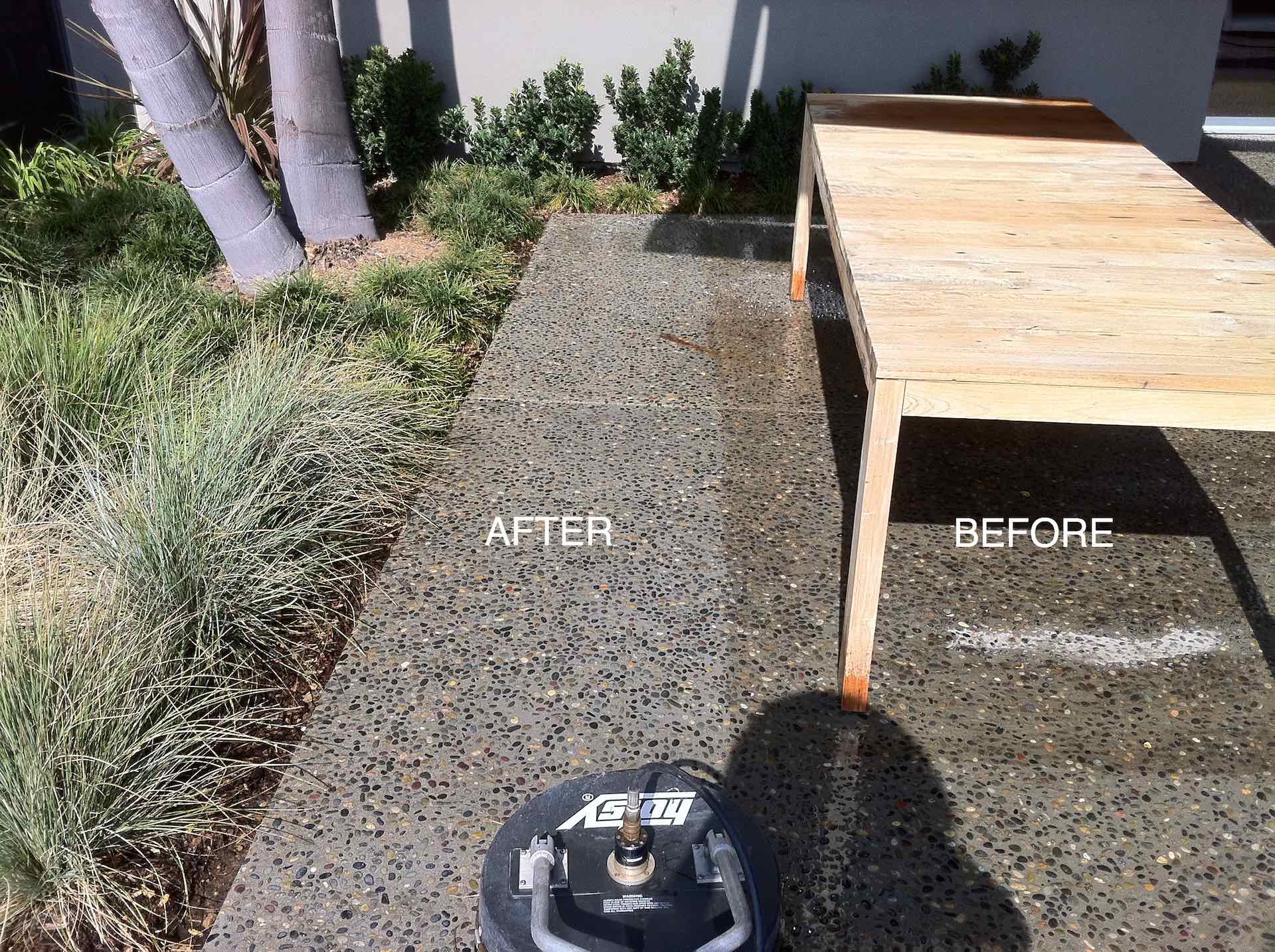 How does a surface cleaner work? It controls cleaning distance and provides steady water flow over a large area. With proper application of professional surface cleaning skills, our team will remove the dirt and grime clean from all your exterior hardscape surfaces.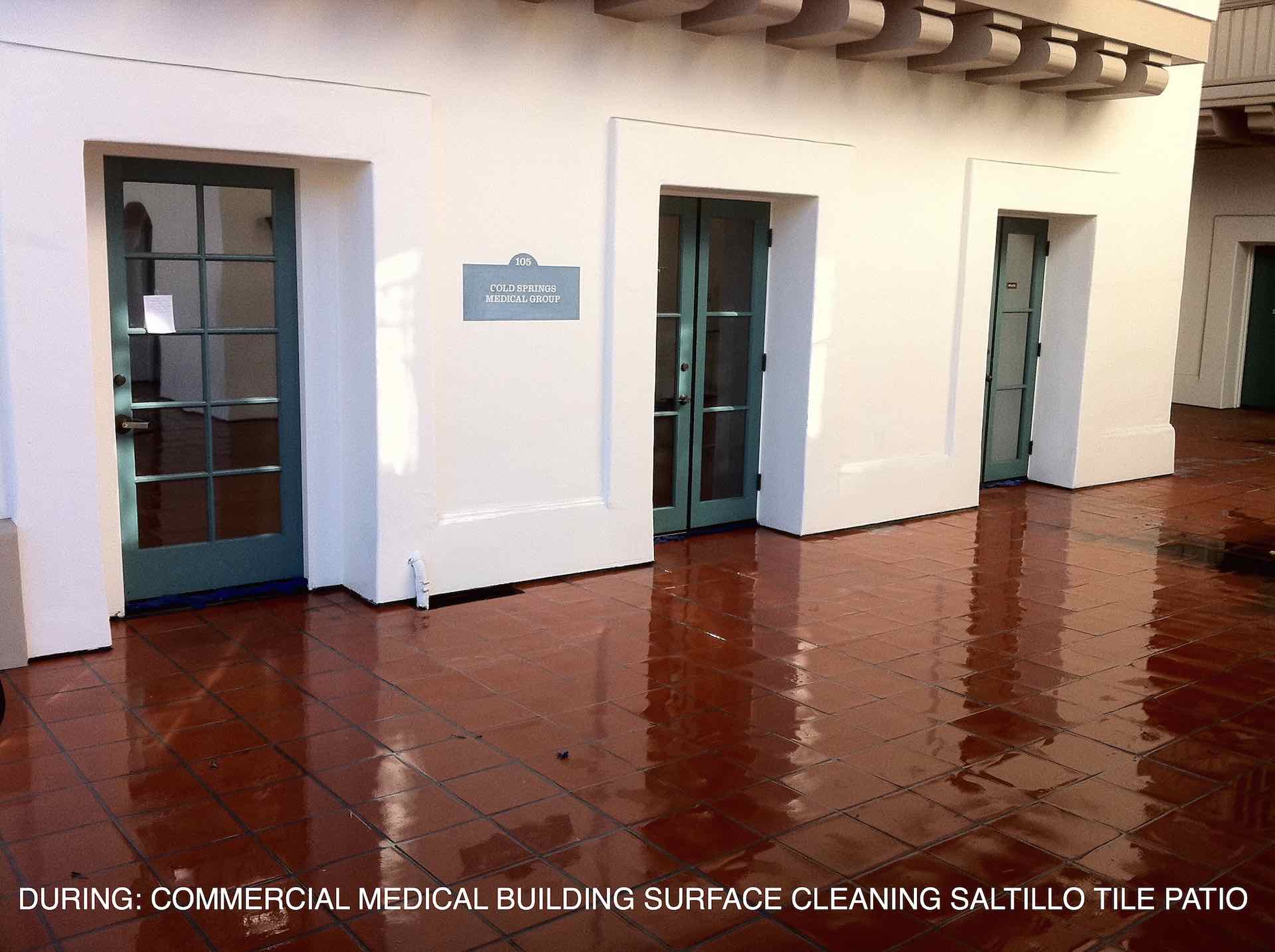 Our surface cleaning process is second to none. Proper water reclamation according to Santa Barbara law is some of the strictest among California cities with such laws. We know how to do your project properly so as to follow the law and avoid penalties your project could otherwise incur.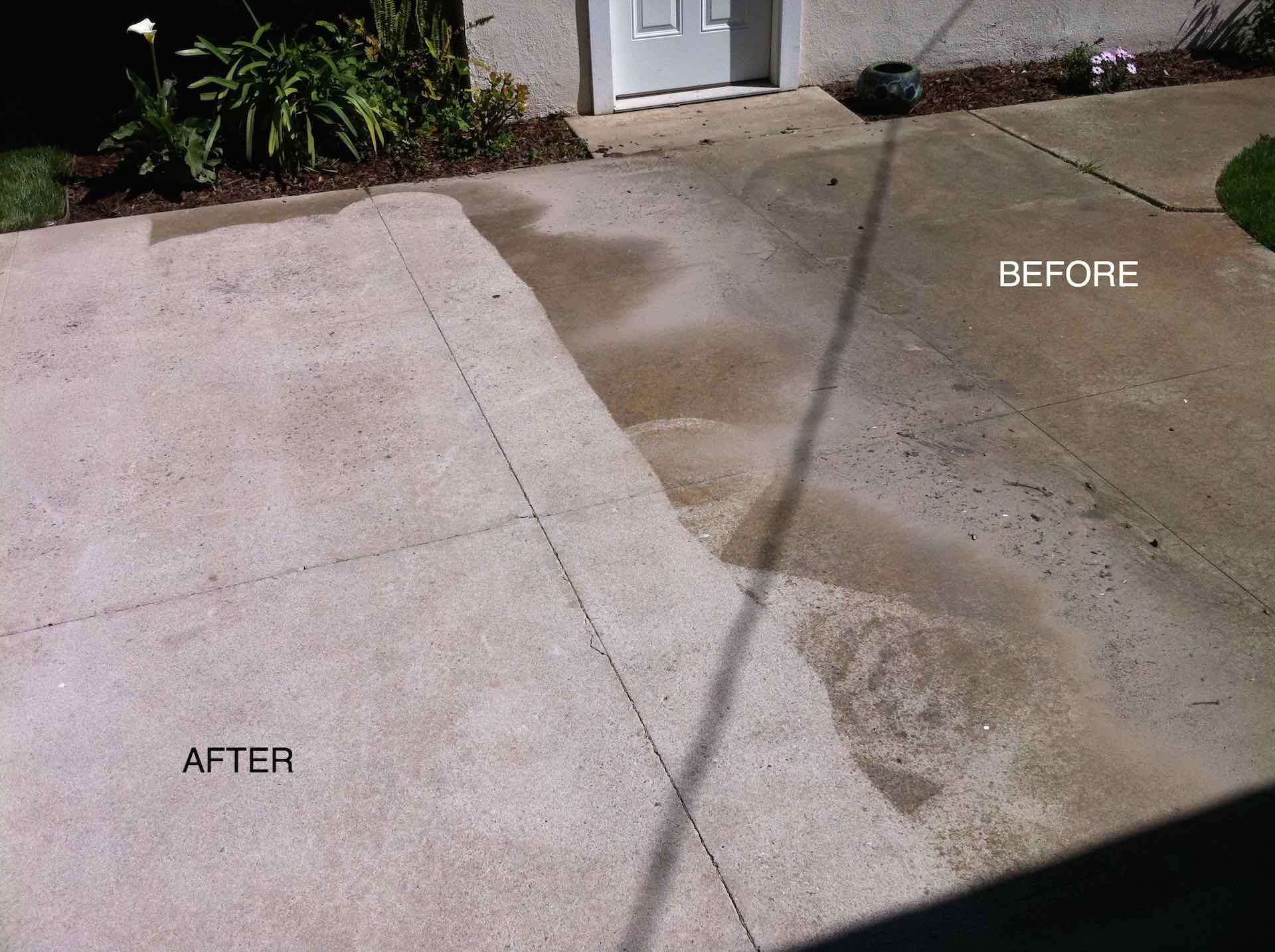 Be certain your surface cleaning project is completed by a trained ClearView expert. Look at the before and after pictures of some exceptional work and beautiful results for surface cleaning, sealing, and other hardscape improvement projects.
<-- image 152 -->
Surface cleaning protects your property against unwanted damage from a mishandled pressure washer wand. A dream come true to anyone who has experienced seeing 'tails' in the finished work when it dries. After a long day using a typical pressure washing approach, even other professional power wash companies envy our surface cleaner and the awesome results.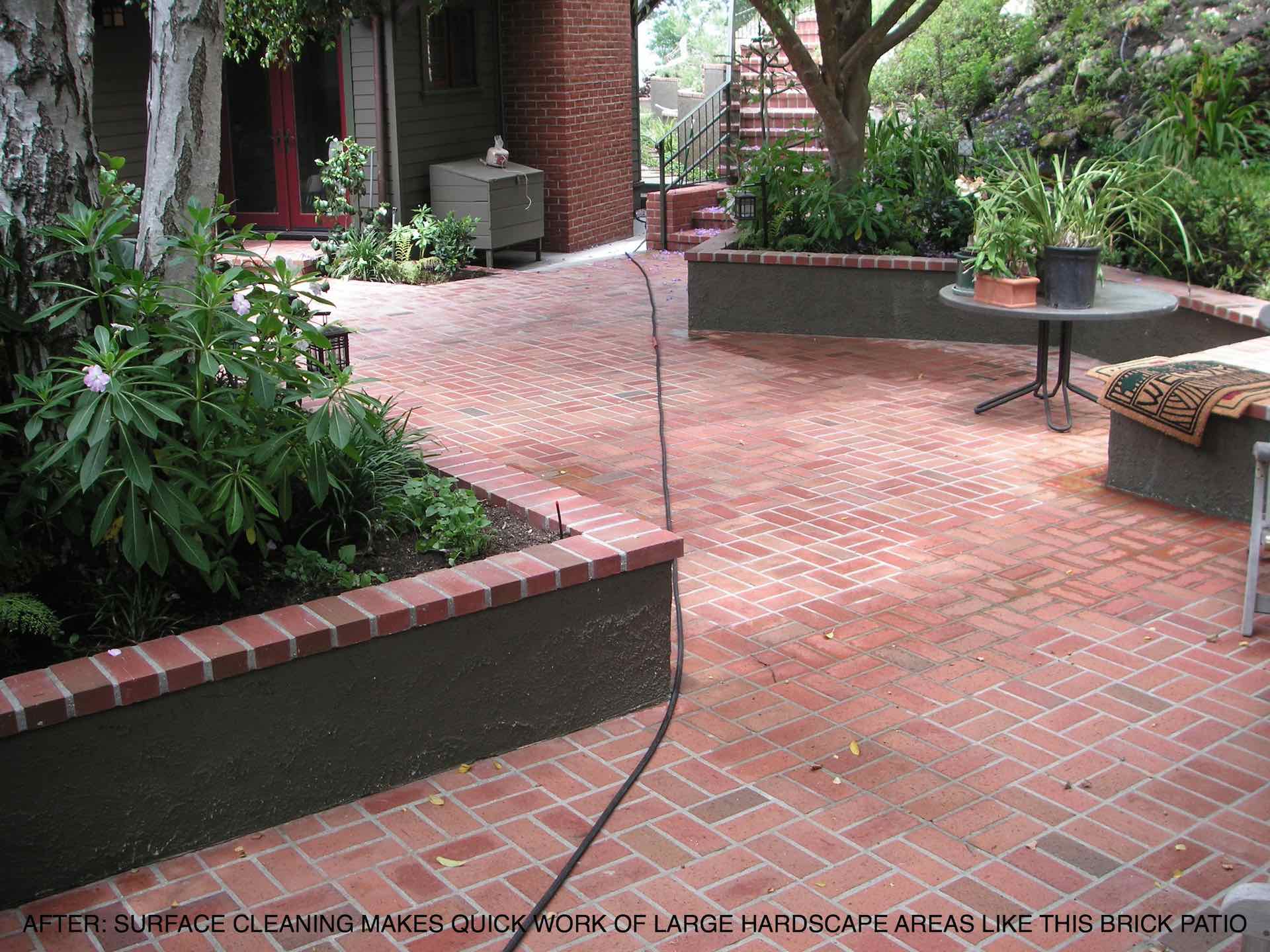 When high pressure cleaning and controlling the pressure and height of water blast is important, clean your horizontal surfaces best with a surface cleaner. You will have a completely even clean on your hardscape without seeing any lap lines or 'tails' in your work area. Our surface cleaner will work up to ten times as fast as a pressure washer wand, saving you money, improving your property looks, and putting you in a great position to seal, color enhance, or re-surface your hardscape area.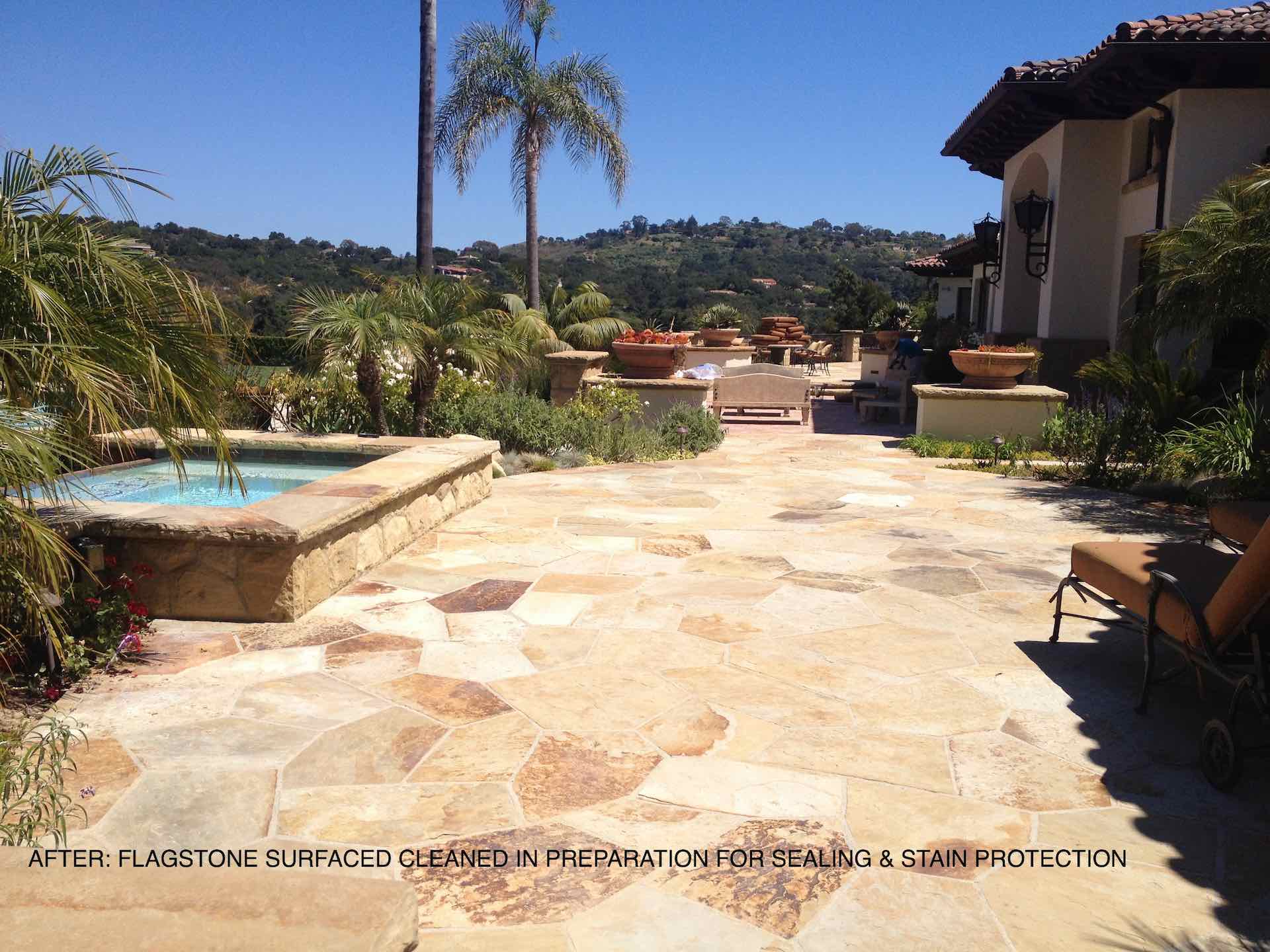 Sealing your hardscape once it is clean and dry provides an extra layer of protection against fading, staining, and helps in future clean up to remove the continuous buildup of mildew and mold. Consider our 'clean and seal' service package to better help you maintain and preserve the good looks of the hardscape at your property.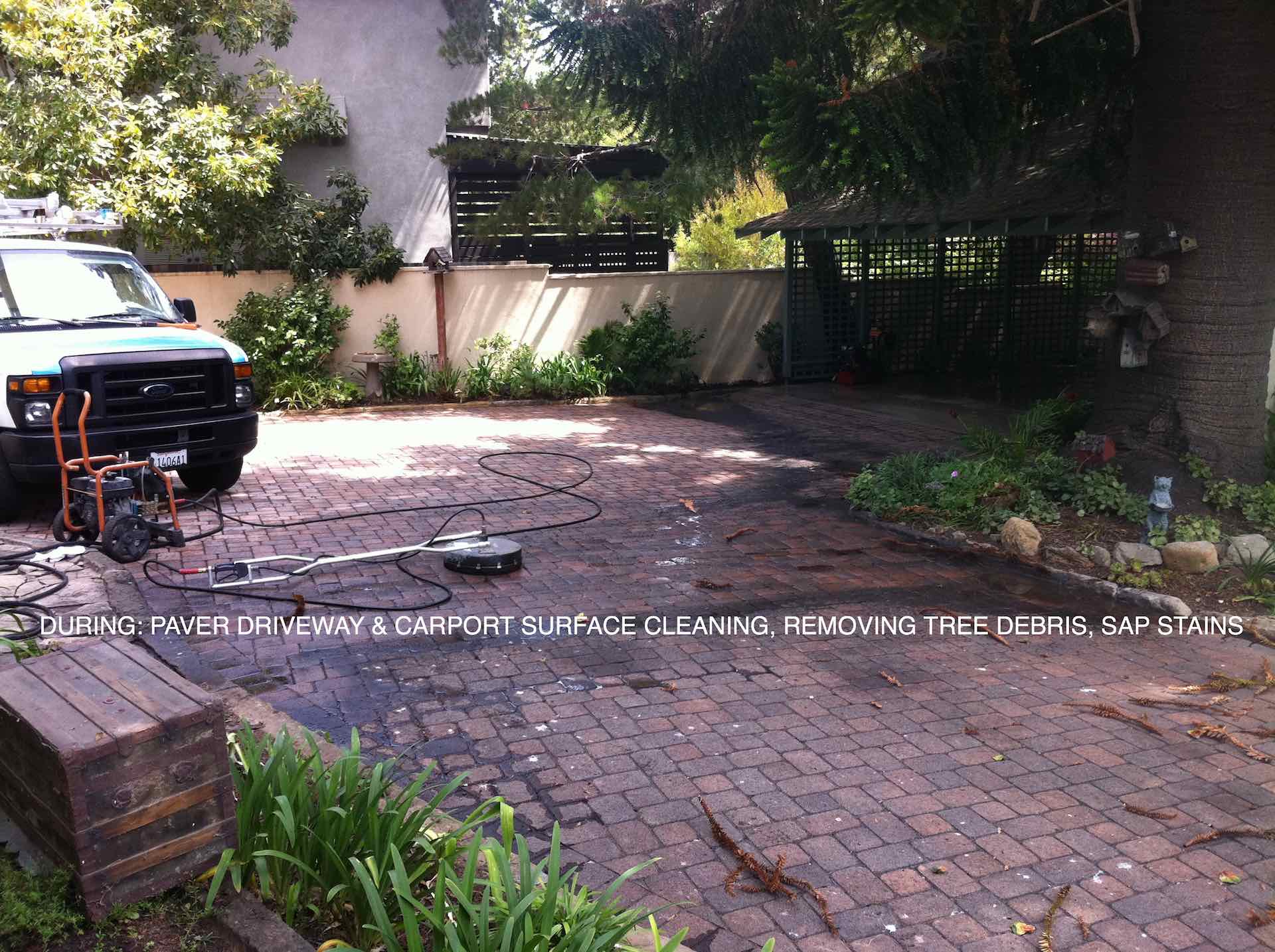 Planning for decorative concrete by a licensed expert in stamps, designs, and best product knowledge? We can help you. See our decorative concrete page to learn more. With a C-33 license for painting and decorating, our decorative concrete team has some great skills and talents to improve your property surroundings. We can also design and install new landscapes with our and C-27 license for landscaping.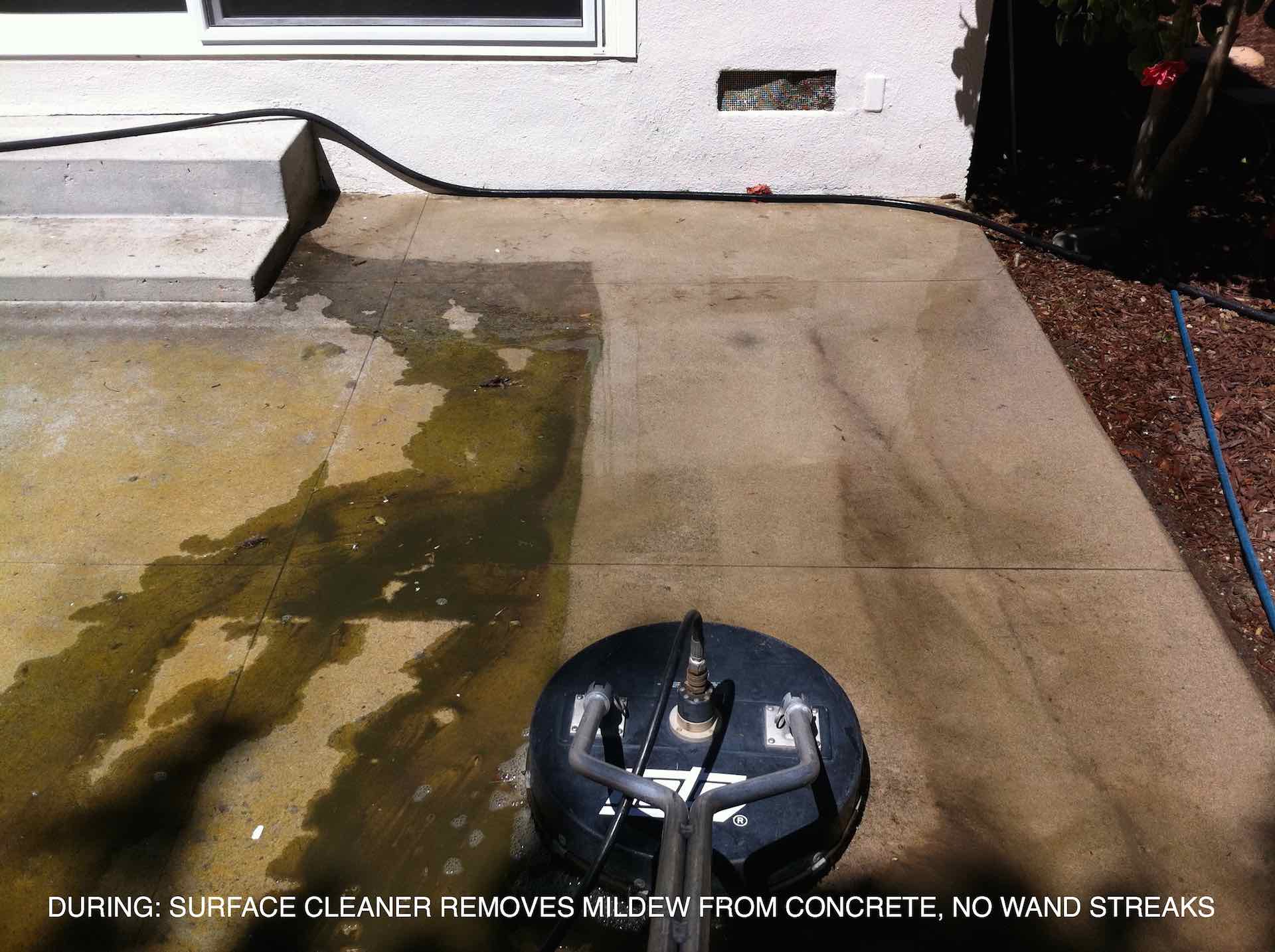 Whether your project big or small, we get it cleaned and improved just the way you want it, and on a budget you are comfortable with. Surface cleaning is a perfect example of how you can expect to save money and get the best results possible as it is so effective and efficient. Of course, if you see natural staining in your concrete, rust spots, deep oil stains, or perhaps other tough spots, chips, or bruising of your hardscape, we have solutions to meet your needs. Make an Appointment now to see what ClearView can do for you!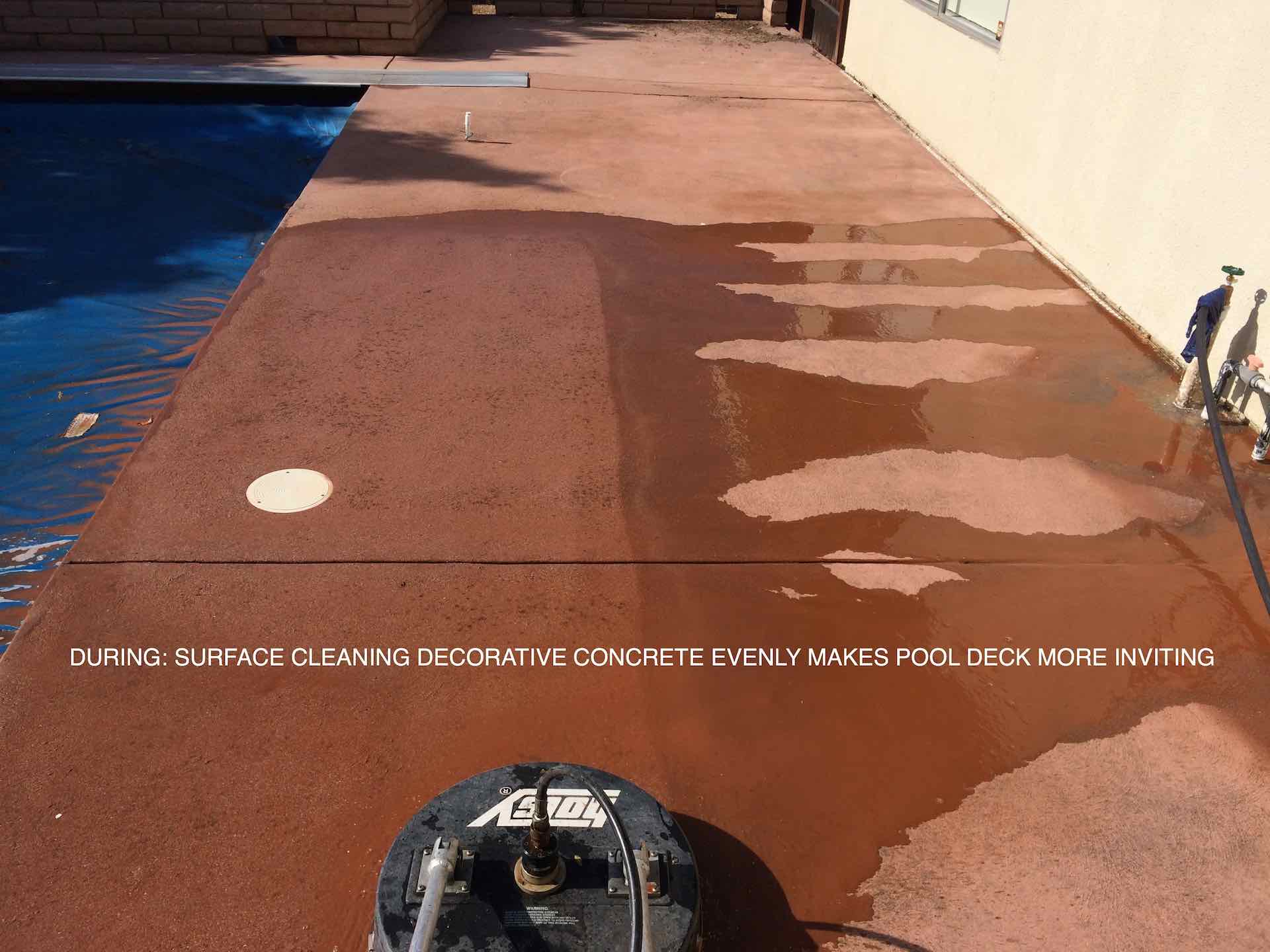 When it comes to exterior surface cleaning, many property owners simply forget. And it's easy to see why. Since dirt builds up over time, it makes it harder to notice the change. But we assure you the difference is dramatic! Surface cleaning a test area at your property will show you the difference between how it looks now and how it could look following proper treatment by one of our team and a proper surface cleaning service. Want to see the difference? Make an Appointment today! We will come out in a timely manner to review your project and provide you with a surface cleaning solution to fit your needs. From hardscape to soft fabric for outdoor furniture, we clean all surfaces the professional way to give you the best results without risk of any irrepairable mistakes!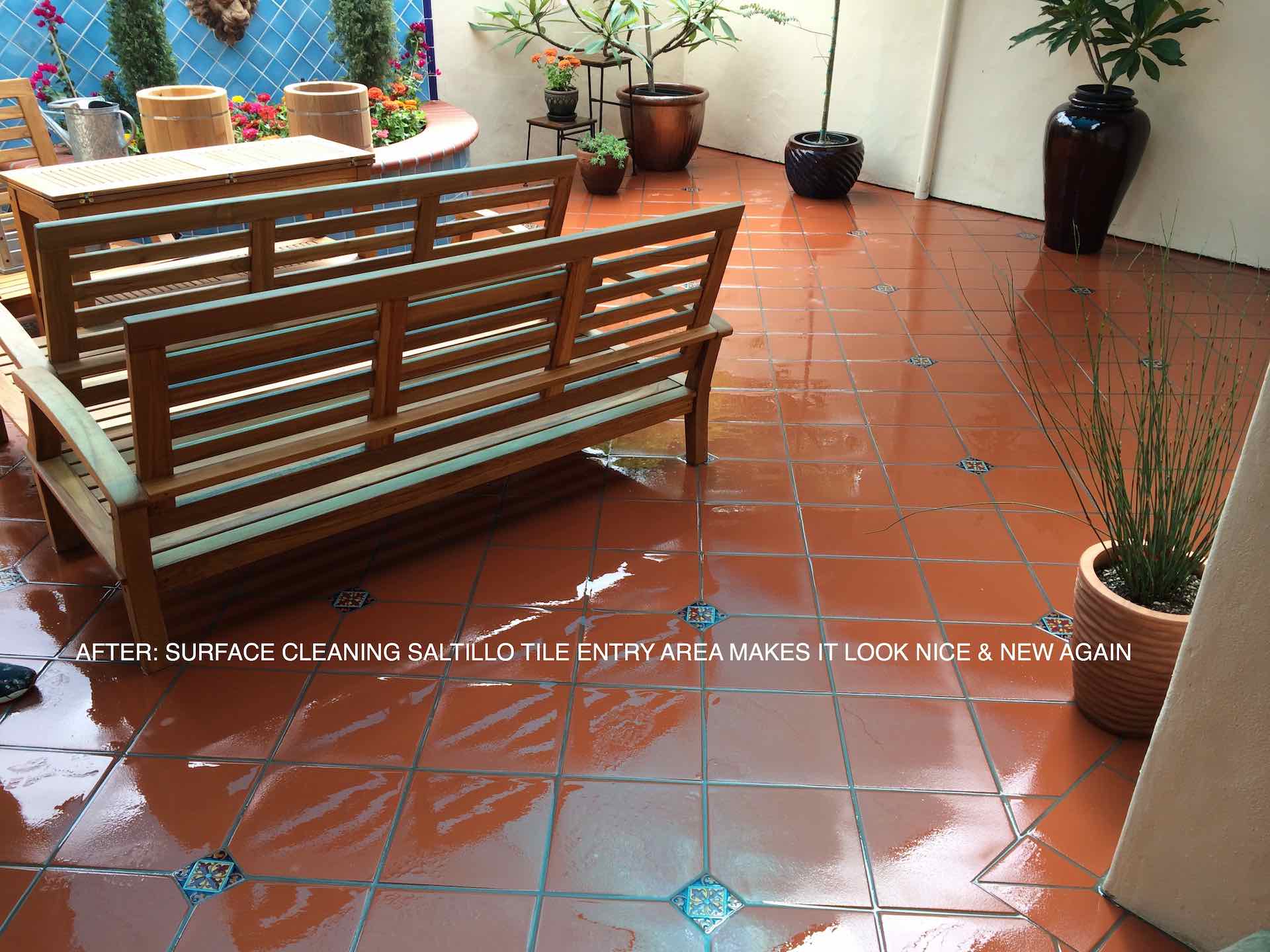 Licensed, bonded, insured and guaranteed, we are the choice for homeowners and businesses throughout the Santa Barbara and Ventura areas for surface cleaning and sealing services, pressure cleaning, power washing, steam cleaning, and general property detailing.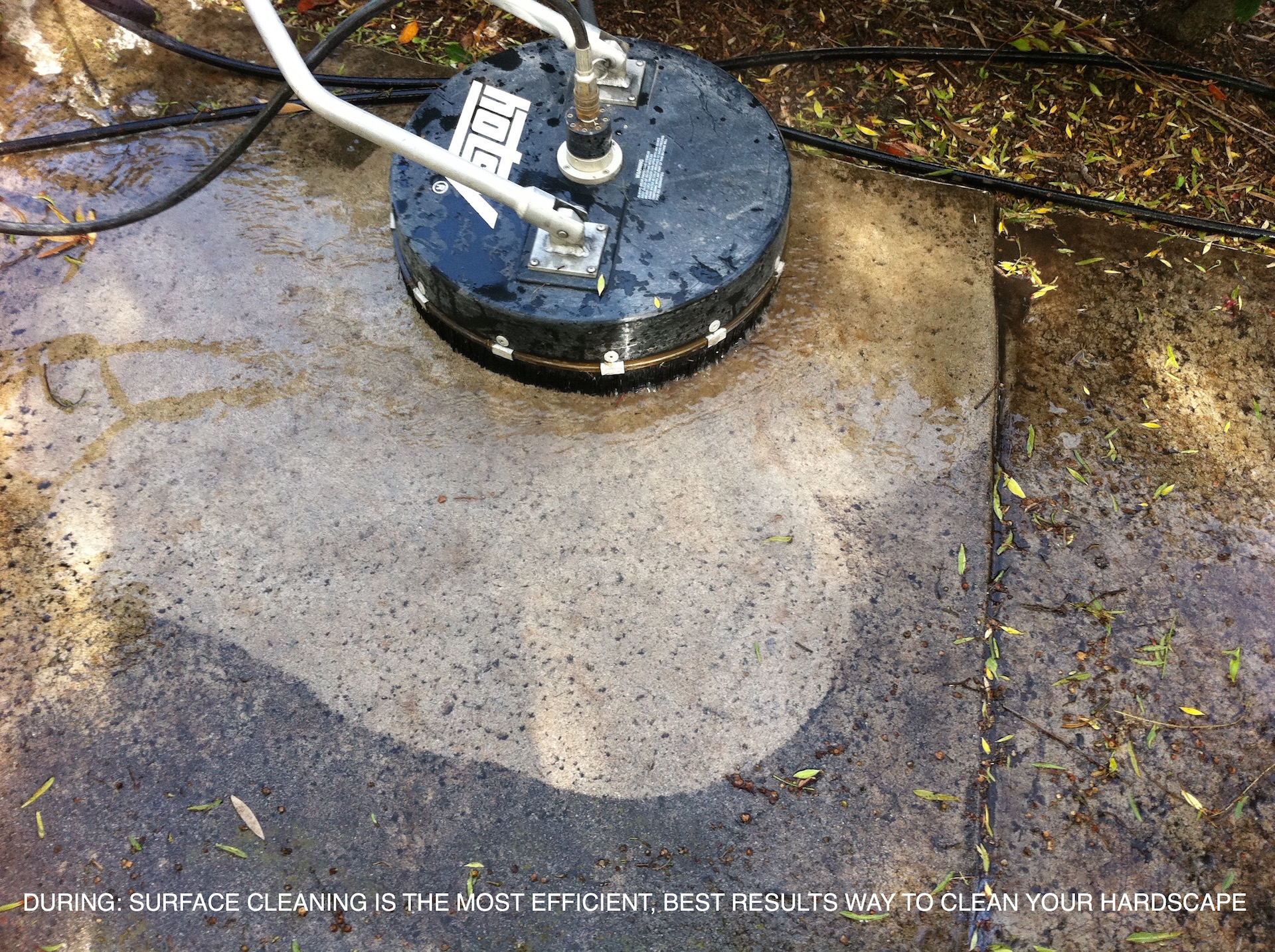 Ready to have us come out?
Questions? 805-964-8635