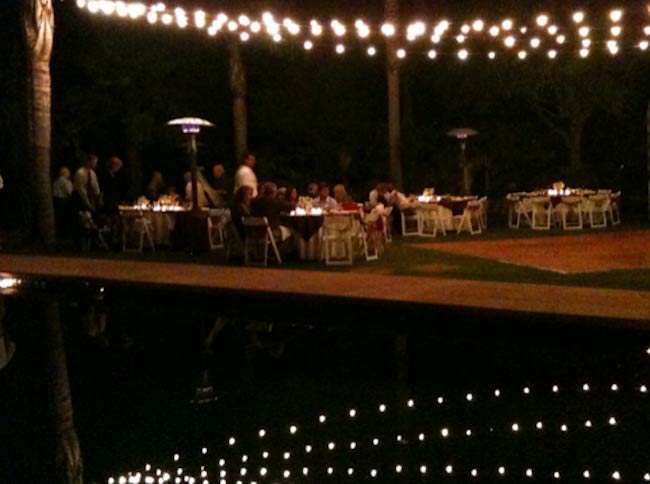 Decorating for a wedding or party in an outdoor area can be tricky, and you want to be sure its done right and without a hitch for the night to be a success!

We are wedding and party lighting experts with professional outdoor light displays, temporary decorative light designs, and outdoor party lighting solutions galore. Most importantly for us is we get a clear understanding of what it is you are looking to achieve so we can be sure our finished product meets your expectations.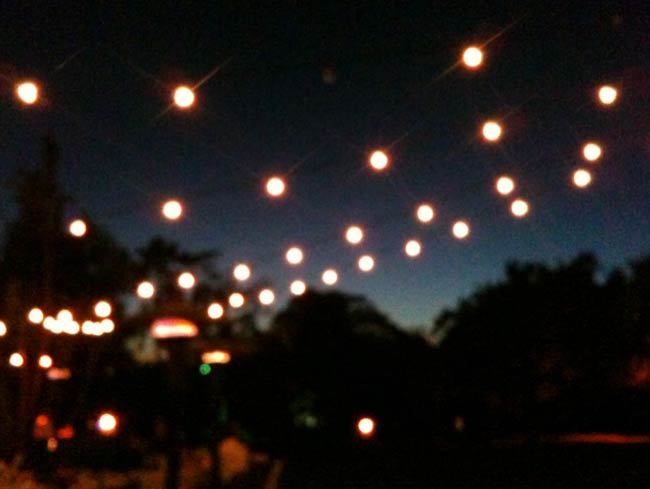 Your wedding is an event you will remember forever, and you want to be sure it is properly decorated for beautifully illuminated memories to last a lifetime.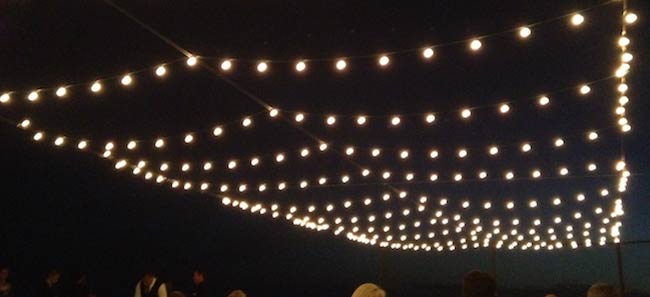 Our approach to your wedding or party lighting project will be a sure hit with your guests, and we guarantee your satisfaction at a level provided only by the best in the industry.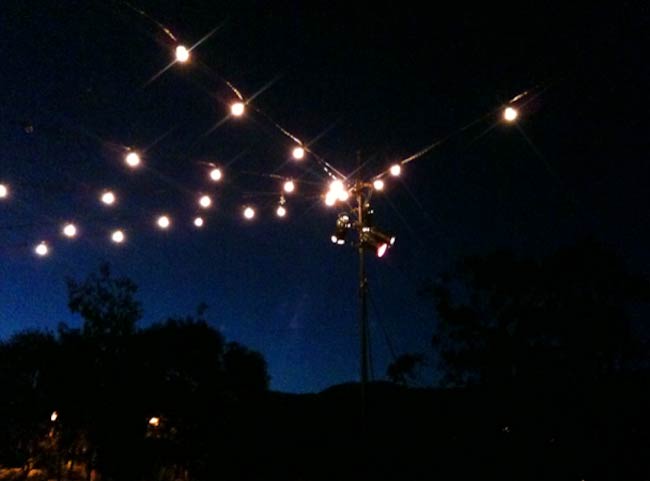 A wedding or event that uses special lighting can be absolutely stunning in appearance, especially if it is being held at night.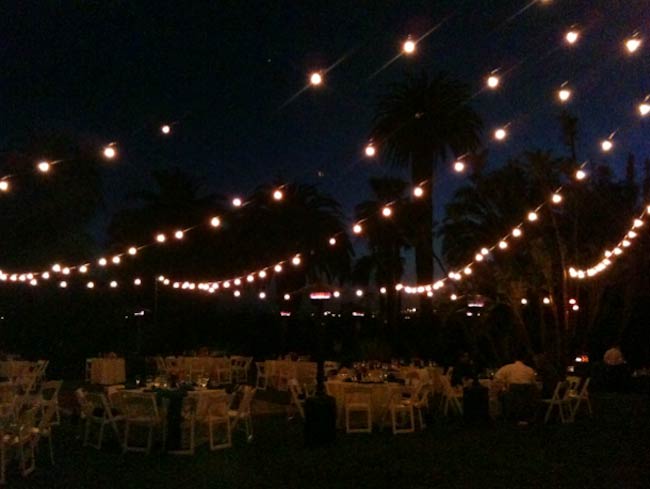 Whether its something simple and elegant or a more elaborate, more involved lighting design with decorations and coordinated with other vendors at the event, our team will get the job done right.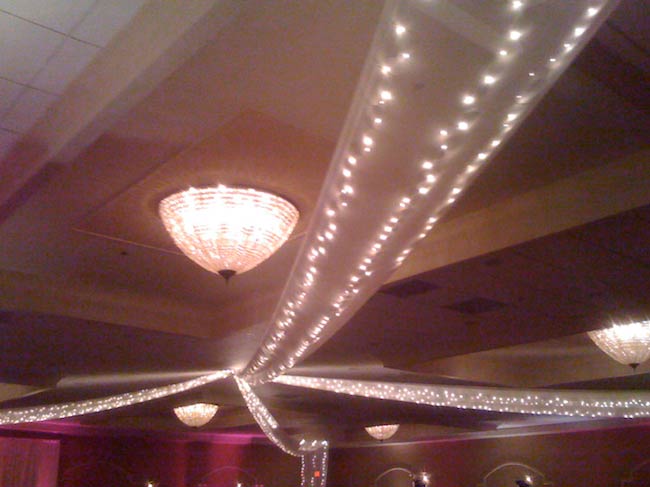 By tastefully installing lights in trees and bushes, and hanging them indoors using one of our many creative techniques, we can create just the ambiance you are hoping for at your event.

If bright light is not desired, we have ways of incorporating shadows and color accents with our lights to easily transform the atmosphere of your space and give you the ambiance you desire at the party.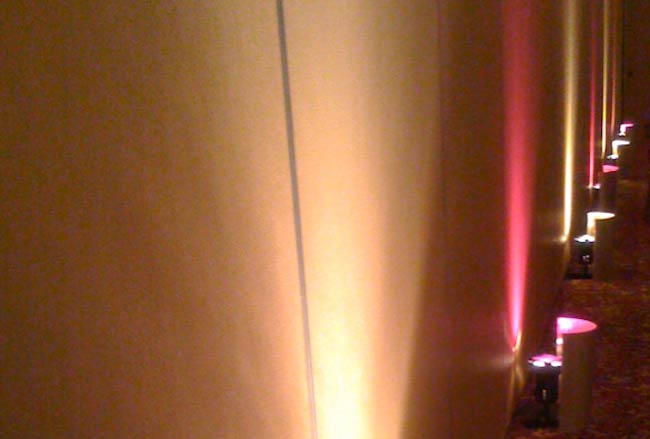 Our wide assortment of professional lights and decor will provide a creative and pleasant element to your wedding or special event.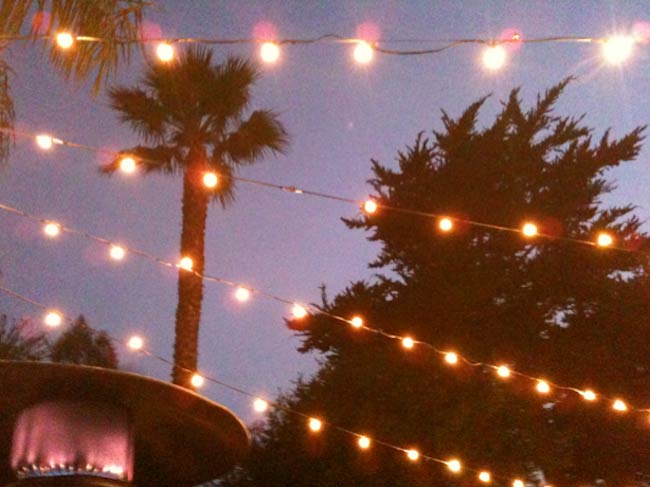 At your convenience you can make an appointment with our wedding and party lighting specialist to figure out a solution to your needs. We come to you, of course, so please do advise us with as much advance warning as possible.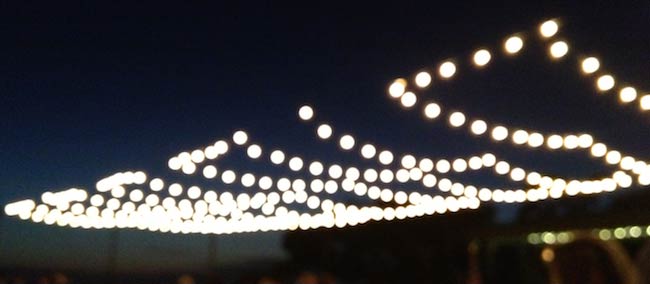 With a large array of designs to suit many different situations, we look forward to hearing from you with your ideas, plans, and goals for the evening event and we will be sure to make it nice.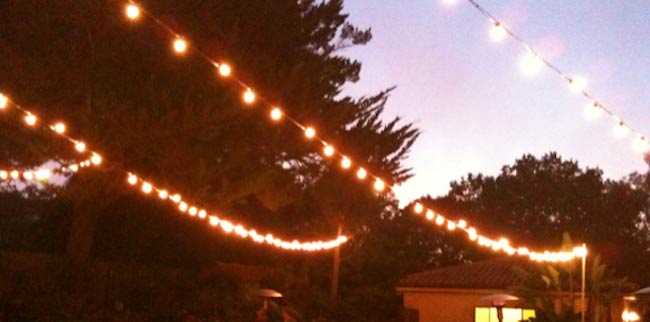 Ready to have us come out?
Questions? 805-964-8635